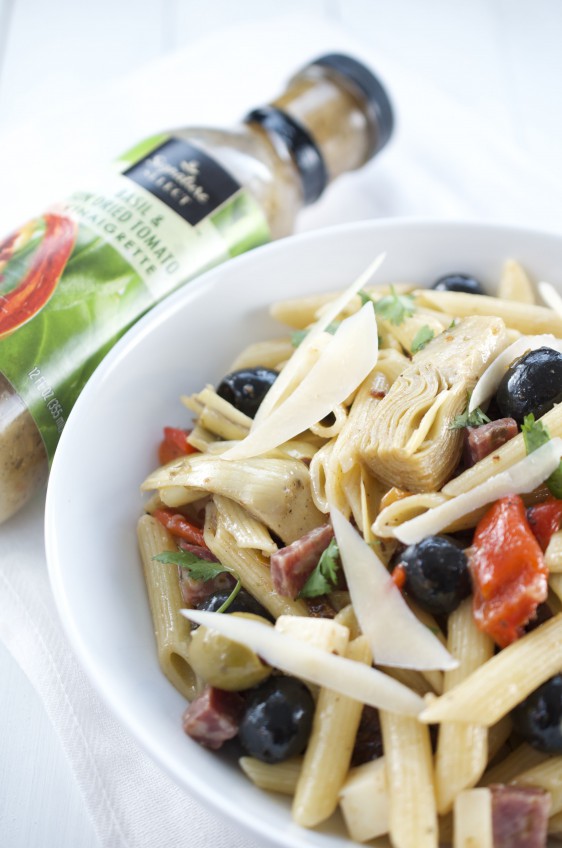 Antipasto Pasta Salad
Disclaimer: This post is sponsored by Albertsons/Safeway. All opinions are my own.
Salad season is upon us. It won't be long until the potlucks and BBQ invites come and you'll have to start thinking about what you're going to bring. This Antipasto Pasta Salad should be at the top of your list. It's quick, easy, and is even better the next day so you can totally prep it in advance.
A couple weeks ago I had the opportunity to attend the Signature Launch event for Safeway and Albertsons. It was held in sunny LA. We had the opportunity to learn about and taste several of the products in the new Signature Family Line. The line includes: Signature SELECT™, Signature Kitchens™, Signature Farms™, Signature Cafe®, Signature Home™ and Signature Care™.  There are over 4000 products, guys. There is coffee, juice, fresh produce, cereal, fried chicken and other prepared foods. They've even got first aid and paper towels and each item in the line is backed by a 100% Money Back guarantee.
During the event we got to hear Chef Jeff share ideas for several of the different products in the line. Like using store bought soup for pasta sauce. Who would've thought!? You can also strain the Signature Cafe White Bean and Kale soup and use it as a crostini topper. How perfect does that sound for summer?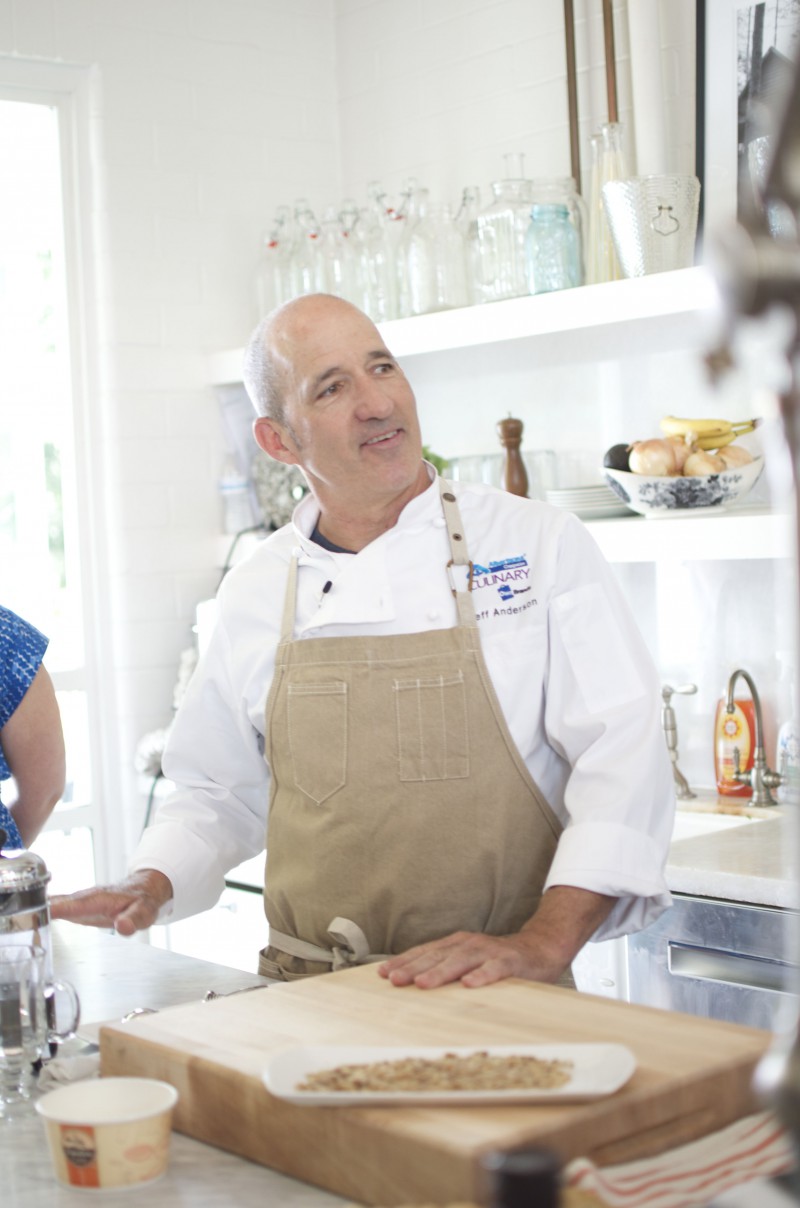 Speaking of summer. Grilling flatbread has got to be one of the best lunches or light dinners. During the event we were able to make our own flat bread using products from the Signature Family line.
After we stretched and pulled the dough we grilled it before putting our toppings on.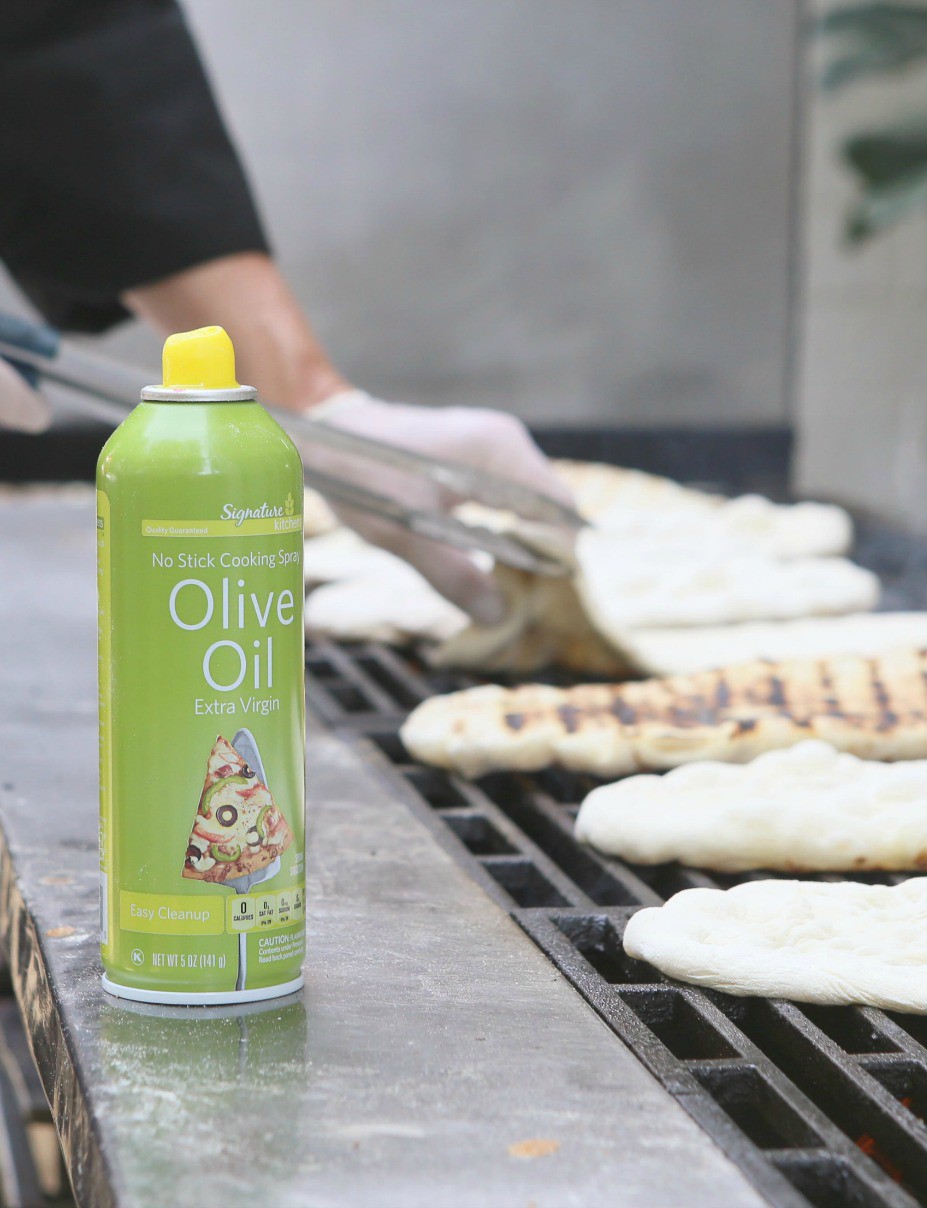 After perusing all of the toppings, I settled on just a few and made this gorgeous piece of flat bread heaven.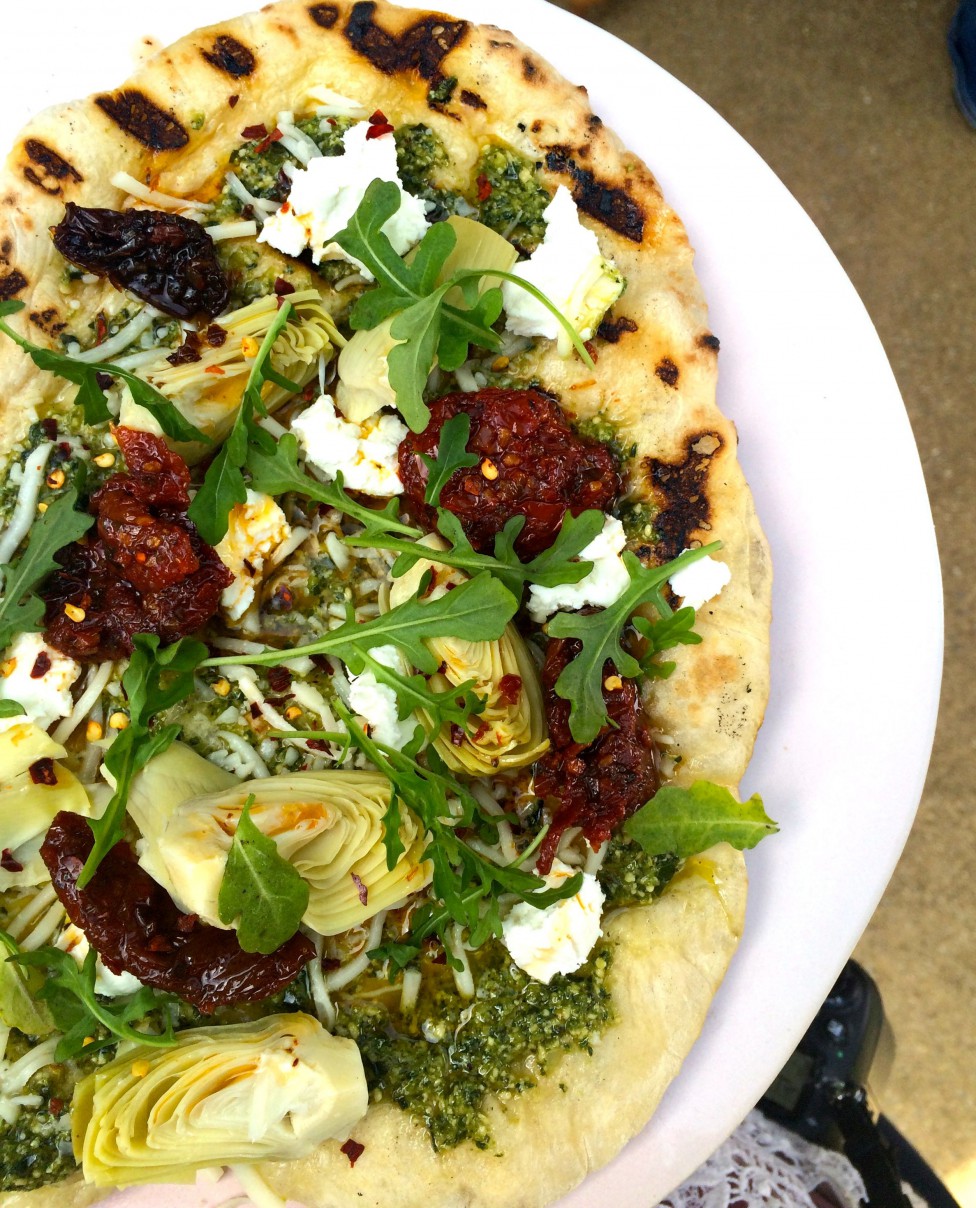 After lunch we had dessert. That was made by someone you may have heard of…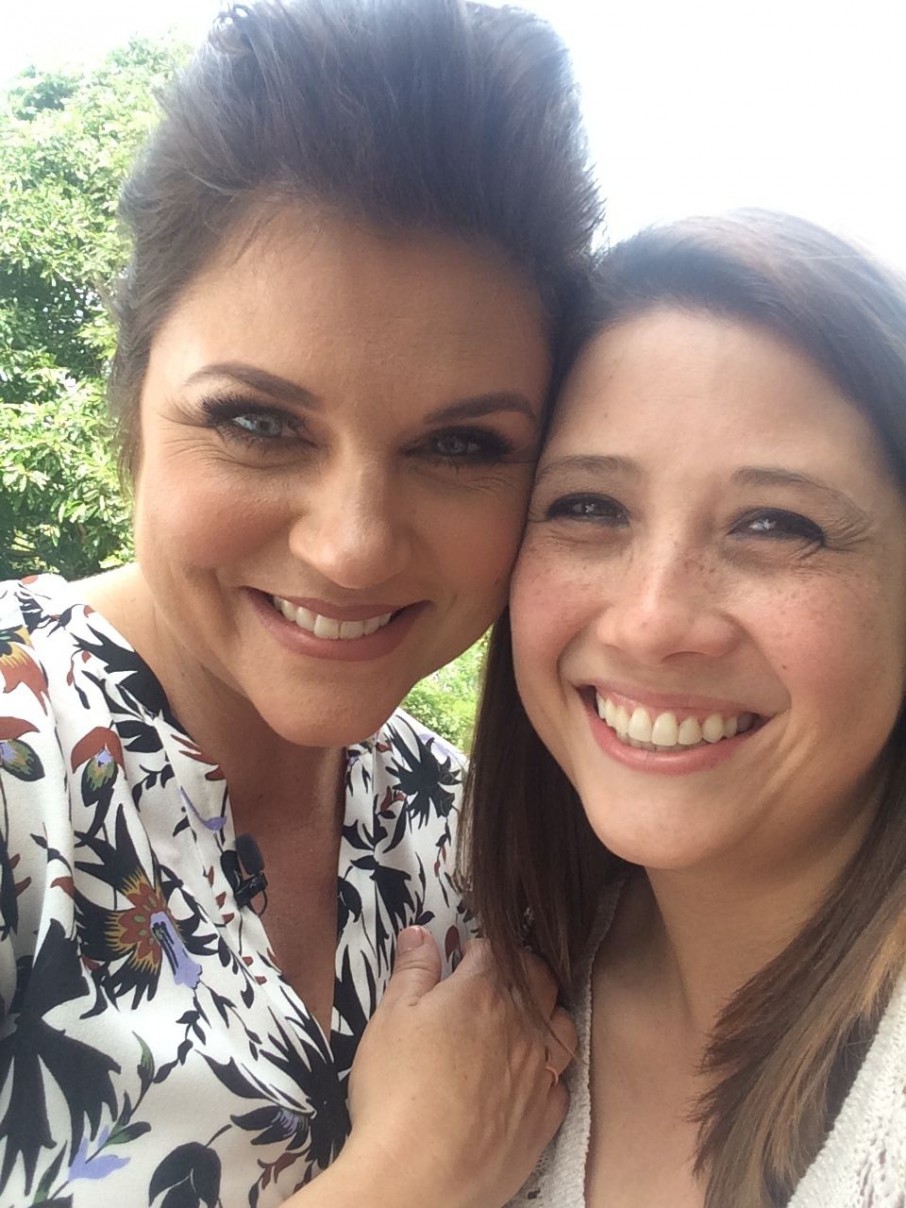 Tiffani Thiessen who has a show on the cooking channel called Dinner At Tiffani's is partnering with Albertsons and Safeway for the launch of their new line. She made affagatos and ice cream sandwiches. That's right. Tiffani Thiessen made me an ice cream sandwich. That is something that I never thought I would say!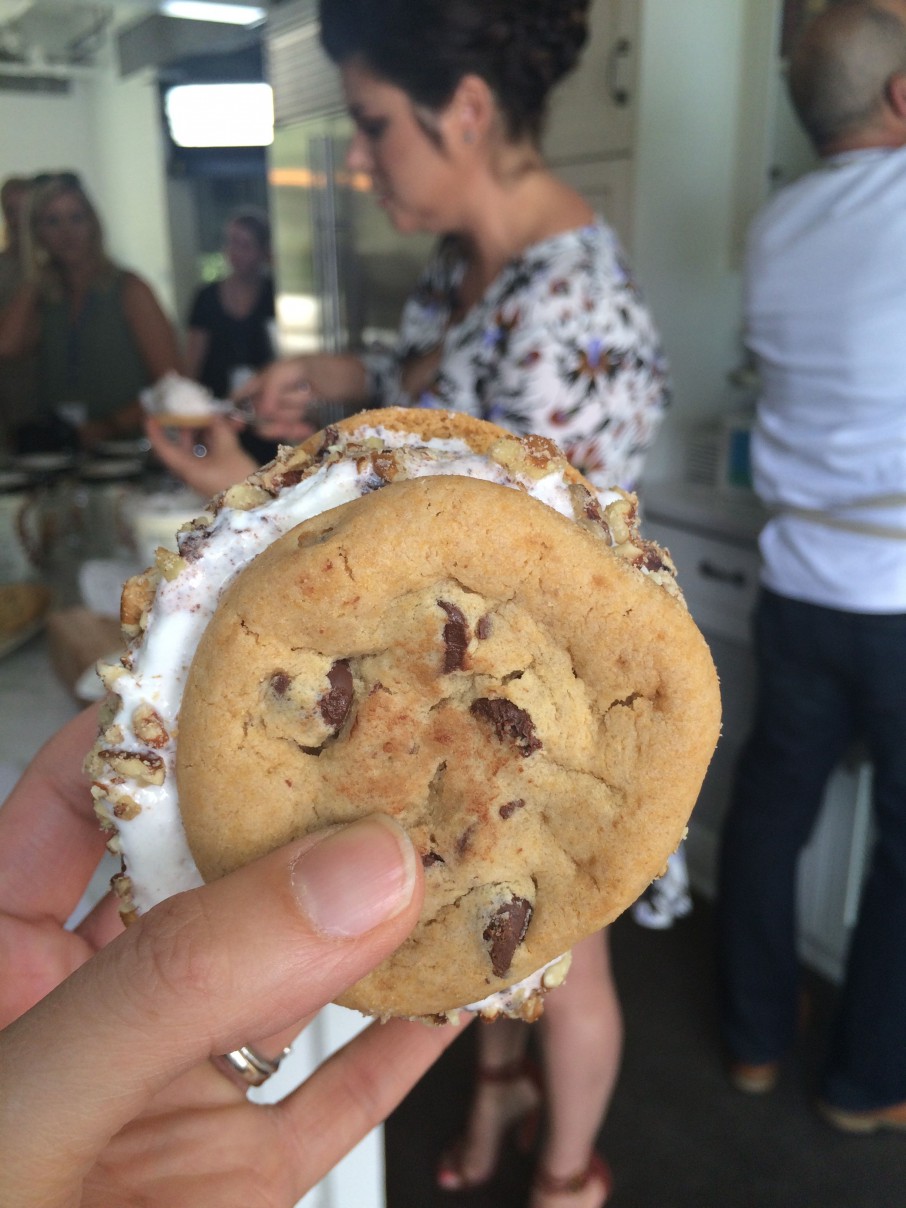 I must say that I was pretty pleased with the quality of the ingredients in this line, guys. I am not one who usually reaches for a store brand. Now though, you can be sure I'll be reaching for the Signature Family line of products whenever I am at a Safeway or Albertsons.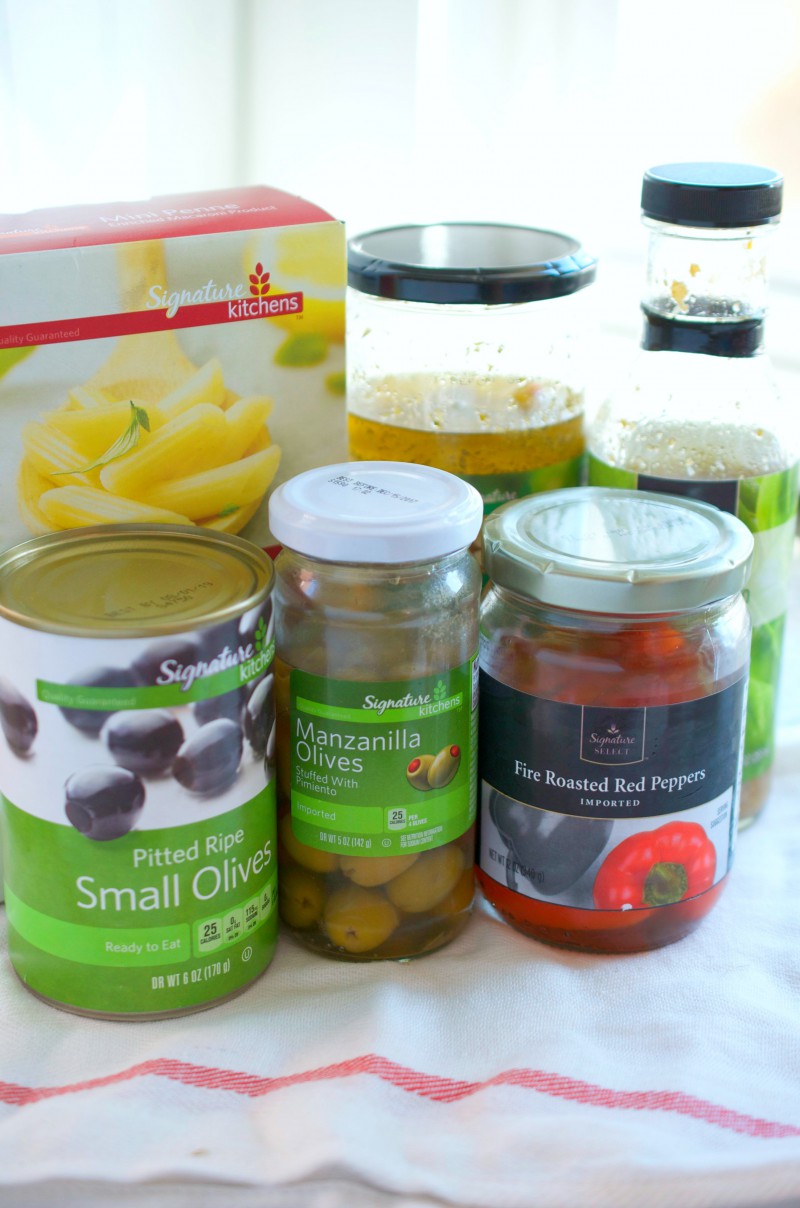 Take this Antipasto Pasta Salad for instance, aside from the mozzarella and salami, every ingredient is part of the Signature Family Line. From the roasted peppers to the pasta. The sun dried tomatoes to the olives. All are from the line. And I wouldn't hesitate to buy them all again.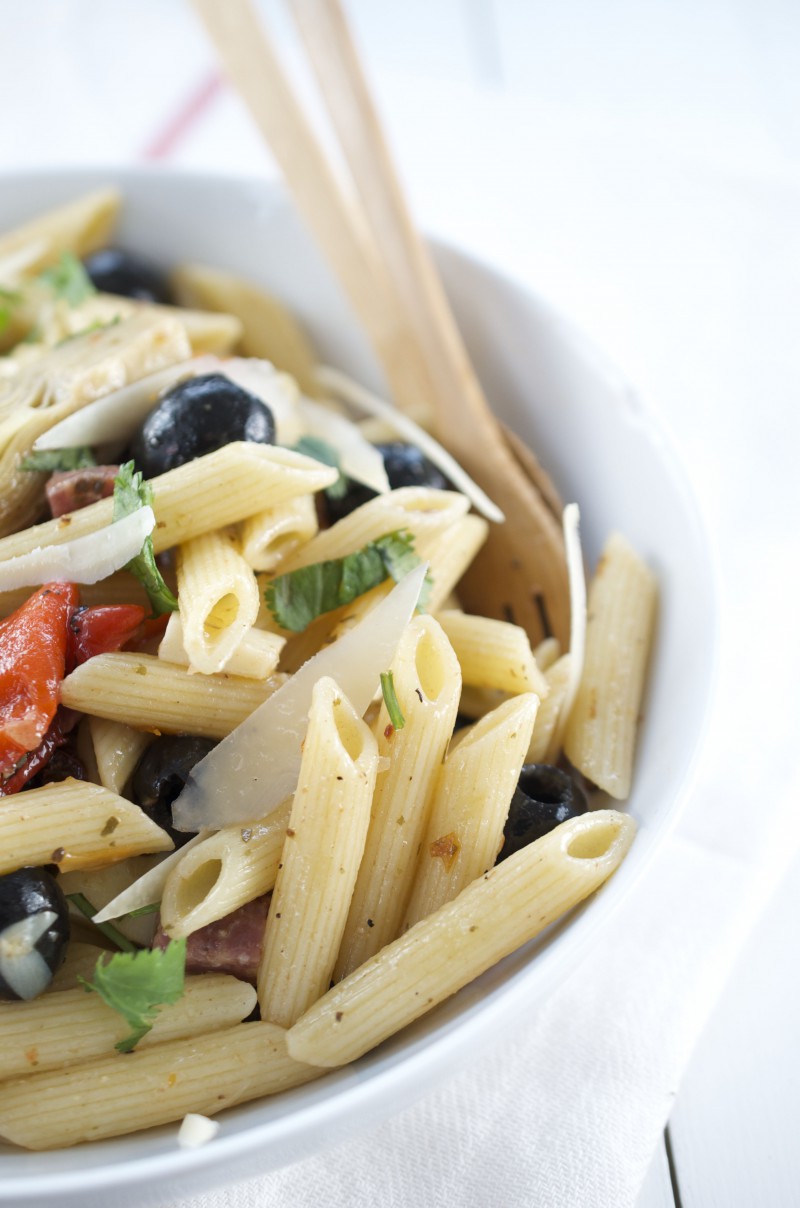 Make this Antipasto Pasta Salad and see for yourself. It'll be the hit of all your summer parties!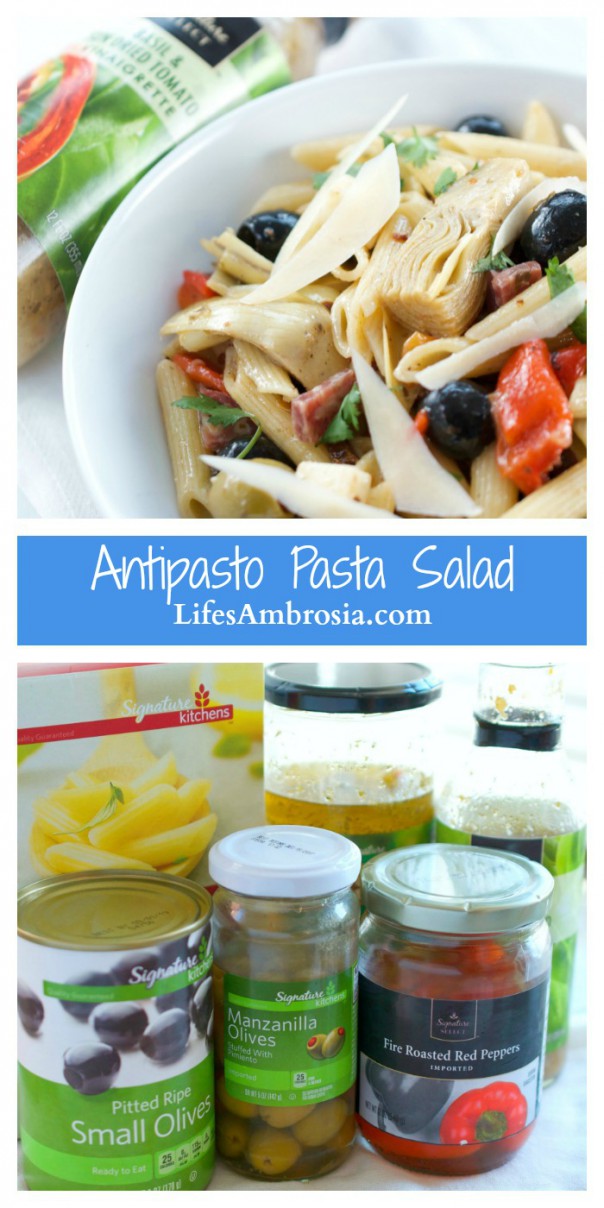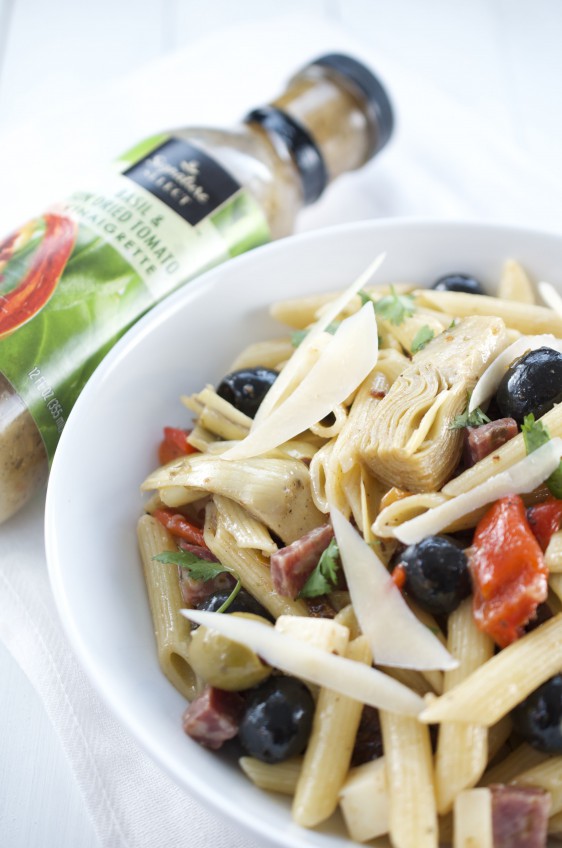 Antipasto Pasta Salad
Antipasto Pasta Salad is LOADED with all kinds of goodies like olives, salami, sun dried tomatoes, mozzarella and artichoke hearts. #MySigatureMoments
Ingredients:
¾

pound

Signature Kitchens™ dried Penne Pasta

1

6 ounce can Signature Kitchens™ Small Black Olives, drained

1

cup

diced mozzarella

1

cup

Signature Kitchens™ Marinated Quartered Artichoke Hearts

½

cup

Signature SELECT™ Fire Roasted Red Peppers

diced

½

cup

Signature SELECT™ Halved Sundried Tomatoes

diced

½

cup

Signature Kitchens™ Manzanilla Olives

½

cup

diced genoa salami

¼

cup

Signature SELECT™ Basil and Sundried Tomato Vinaigrette

Shaved parmesan and chopped parsley for garnish
Cook pasta according to package directions. Drain. Run cool water over the top and drain completely.

In a large bowl combine black olives, mozzarella, artichoke hearts, red peppers, sundried tomatoes, manzanilla olives and salami. Mix well.

Add in drained pasta and mix well.

Pour Basil and Sundried Tomato Vinaigrette over the top. Toss to coat. Cover and chill for at least 30 minutes but can be made a day in advance. Garnish with parmesan and parsley just before serving.
Keywords:
pasta, pasta salad, sponsored