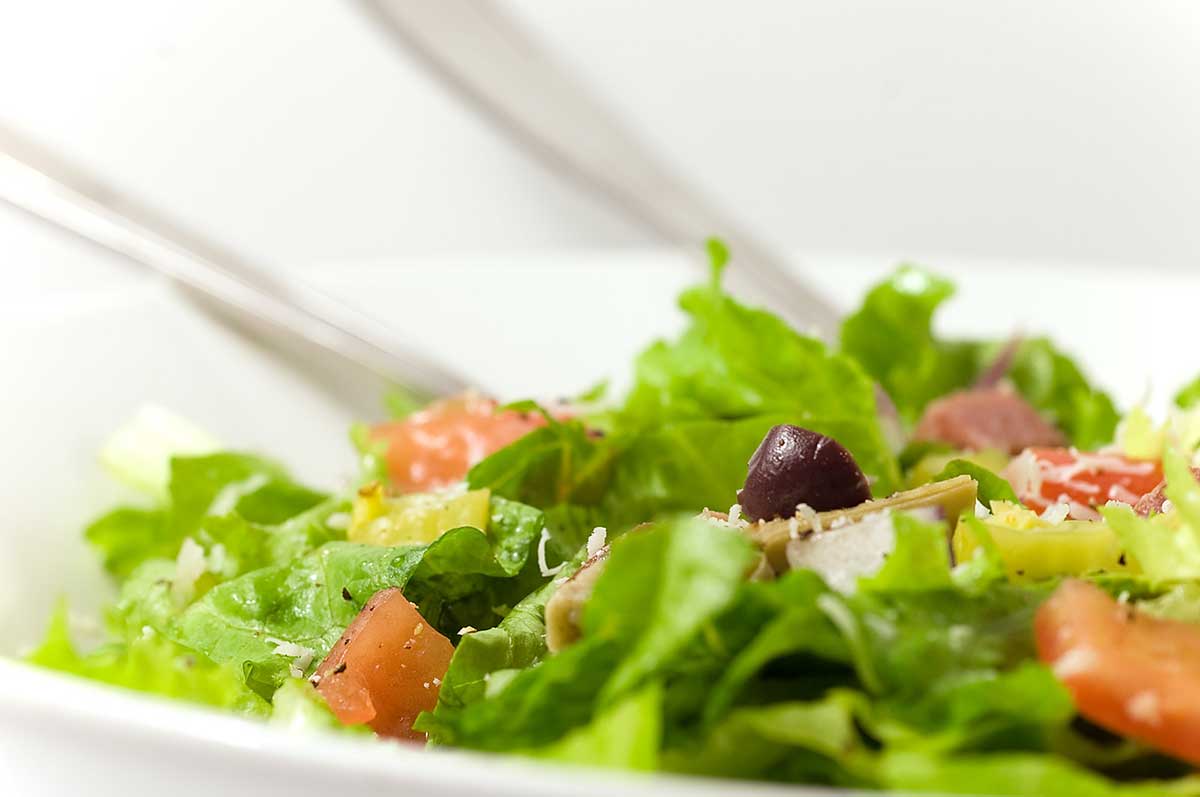 Antipasto Salad
Here it is the day before one of the quintessential American holidays, Thanksgiving, and I'm sharing with you an Italian inspired recipe.  But I was just thinking that come Friday morning, the thought of a steaming hot plate of mashed potatoes and turkey might be the furthest thing from your mind. Instead you may want something a little lighter, something like say, a salad. Thus, I share with you today this Antipasto Salad filled with salami, tomatoes, artichoke hearts, olives, Parmesan cheese and pepperoncini. The perfect lunch to keep you light on your feet while you do all of your Black Friday shopping.
The first thing that you are going to notice is that this isn't laid out like a traditional recipe. To be honest, I didn't really do a whole lot of measuring when I put this together. One of my favorite things about salads is that measuring doesn't really matter. Its really easy to just throw in a little bit of this and a little bit of that. You can make enough for an army or a small bowl for yourself.
Since we're going light with this salad, I'll mention that you won't need any dressing. The ingredients add just the right amount of flavor to the lettuce. But if you are so inclined you can drizzle the salad with a little balsamic vinegar and extra virgin olive oil before serving.
Antipasto Salad Recipe
Ingredients:
romaine lettuce, chopped
salami, chopped
quartered marinated artichoke hearts
roma tomatoes, diced
red onion, diced
kalamata olives, pitted and sliced
sliced pepperoncini
freshly grated Parmesan cheese
fresh cracked black pepper
Instructions
1
Combine all ingredients in a bowl. Toss to combine.
Notes
Pretty easy no? And its very refreshing after a day of cooking and, in my case, slightly over eating. Enjoy!