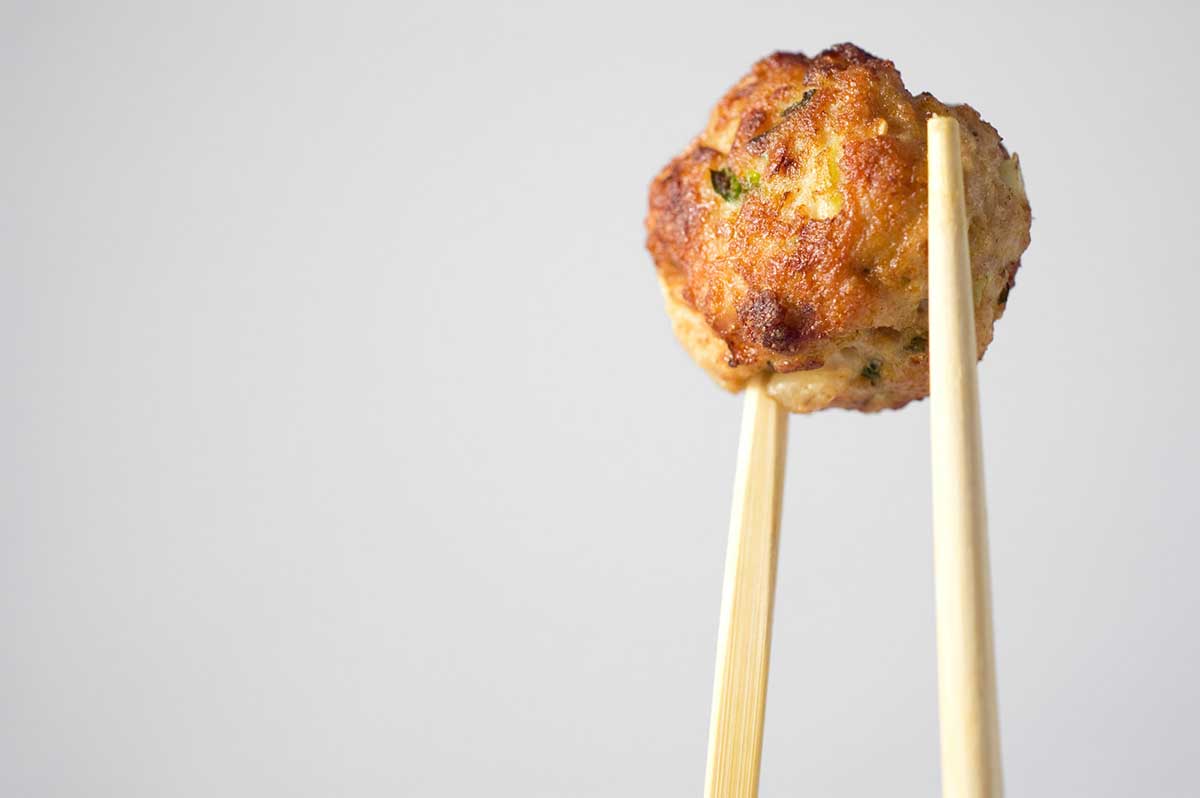 Asian Pork Meatballs with Soy Garlic Dipping Sauce
My plan was to share all 4th of July recipes with you this week, but I made these last night and I couldn't resist sharing them with you today. They were that good. I was inspired to make these by a meal that Ryan ordered when we visited an Asian restaurant recently. These meatballs include tender pork, fresh ginger, garlic, cilantro, sesame seeds and serrano peppers. While they were wonderful on their own, I decided that a simple dipping sauce would only add to the deliciousness.
I did choose to fry these meatballs because I wanted a crispy golden brown outside with a tender flavorful inside. If you would prefer to bake them, I would recommend drizzling them with a little olive oil before cooking them in a preheated 350 degree oven for about 30-35 minutes or until cooked through.
Asian Pork Meatballs with Soy Garlic Dipping Sauce Recipe
Ingredients:
1 1/2 pounds ground pork
1/2 cup finely minced onion
3 cloves garlic, minced
1 teaspoon kosher salt
1/2 teaspoon minced fresh ginger
1 teaspoon dried cilantro or 1 tablespoon chopped fresh cilantro
1 teaspoon roasted sesame seeds
1 egg beaten
2 serrano peppers, minced
1/2 cup plain dry bread crumbs
1 teaspoon fish sauce
1/4 cup oil for frying
Soy Garlic Dipping Sauce (recipe follows)
Soy Garlic Dipping Sauce
3 tablespoons soy sauce

1 tablespoon rice wine vinegar

1 teaspoon granulated garlic
Instructions
1
Preheat oven to warm setting.

2
In a bowl combine all ingredients except oil and dipping sauce. Mix well. Roll into 20 meatballs.

3
Heat oil in a large frying pan over medium heat. Fry meatballs in batches until they are golden brown on all sides and cooked through. About 8-10 minutes total. Be careful not to overcrowd the pan. Transfer cooked meatballs to oven to keep warm while you finish cooking the remaining meatballs.

4
Combine all ingredients for soy garlic dipping sauce together in a bowl. Serve with meatballs.
Notes
I served these as an entree with rice and stir-fried veggies but I also think these would be great served as an appetizer at any dinner party. Enjoy!