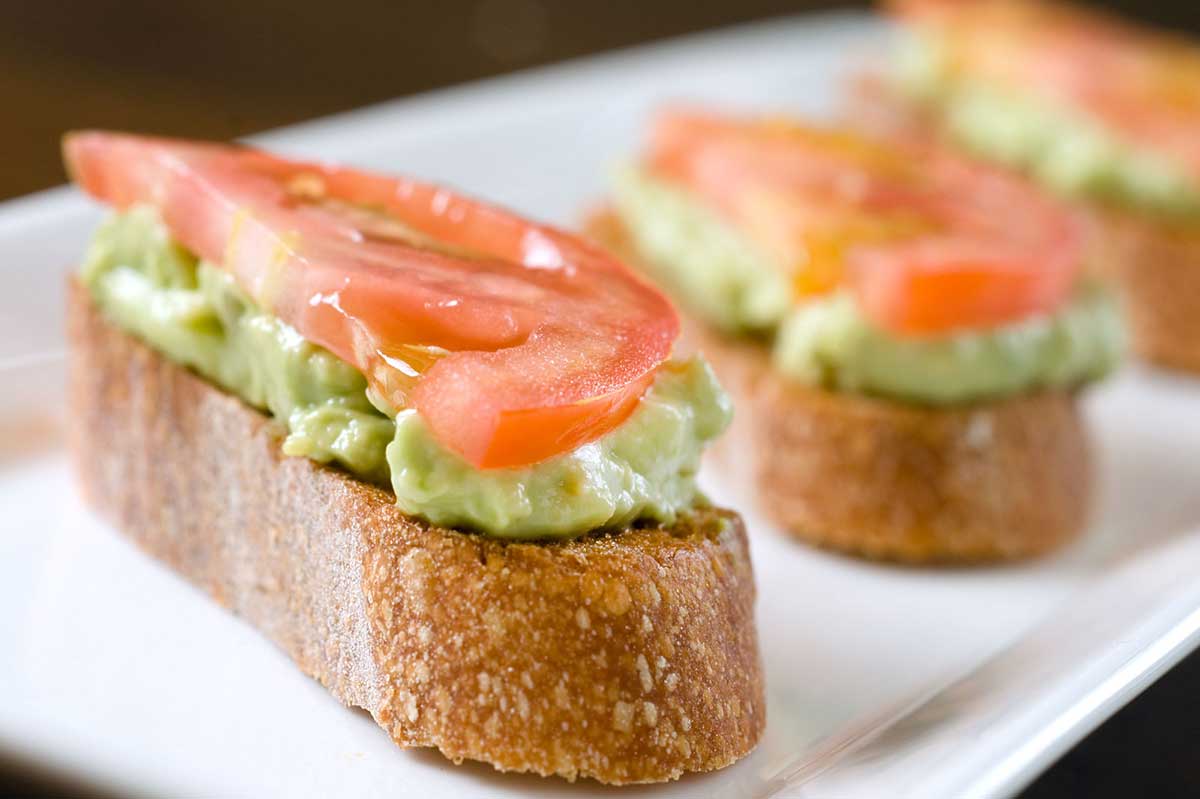 Avocado and Tomato Crostini
I'm pretty sure I have said it before but allow me to say it again: Everything is better with avocado. Throw some on my salad or sandwich and I'll love you forever. Put a bowl of guacamole in front of me and stare in amazement as I eat the entire bowl and ask for more. This love for avocados makes me want to create as many recipes as possible that incorporate them. This avocado and tomato recipe just might be my new favorite way to use them. With creamy avocado sauce, juicy ripe summer tomatoes, and crunchy toasted baguette slices, this is a snack that I could eat all day. Everyday.
Don't let the look of the avocado cream fool you. It's not guacamole on toast. Not that that would be a bad thing, but this creamy concoction gets it savory flavor not from cumin and chili powder but from garlic and a splash of Worcestershire sauce. I never knew that Worcestershire and avocado would go so well together but it really is a match made in heaven and helps take this dish to the next level.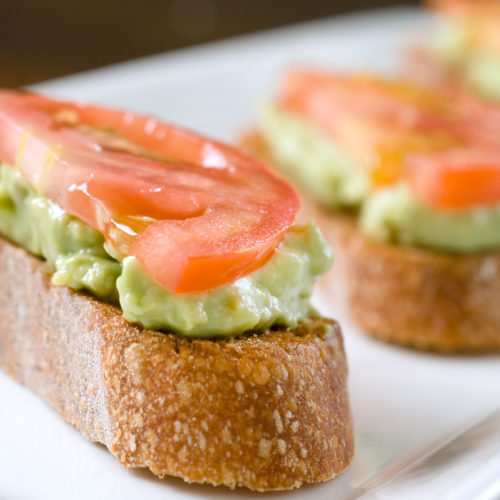 Avocado and Tomato Crostini
Crusty french bread topped with creamy avocado sauce and juicy summer tomatoes. The perfect bite.
Turn on the oven broiler. Drizzle olive oil over the top of the baguette slices and toast just until browned. About 2 minutes.

In a food processor combine avocado, garlic powder, salt, sour cream, Worcestershire and lime juice. Pulse until smooth.

Place the toasted bread on a serving platter. Spread a generous portion of the avocado cream on top of each piece of bread and top with tomato slices. Serve.
Keywords:
appetizer, avocado, avocado cream, bread, crostini, Food, Recipe, snack, summer, tomatoes