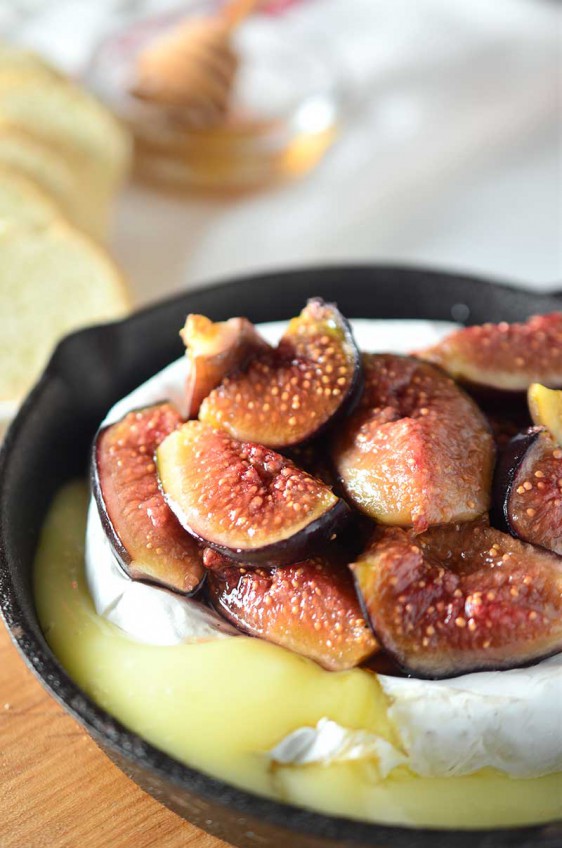 Baked Brie with Roasted Figs
Baked Brie with Roasted Figs is an appetizer that will wow your guests, but requires minimal time in the kitchen. Perfect for holiday get togethers. 
Remember last summer when I shared this recipe for Fig and Goat Cheese Bites? I received FOUR cases of figs to recipe test with and since I knew that we couldn't eat all of them quickly enough before they went bad, I froze a couple cases. And boy am I so glad that I did because now I have all the figs to make this Baked Brie with Roasted Figs this Christmas.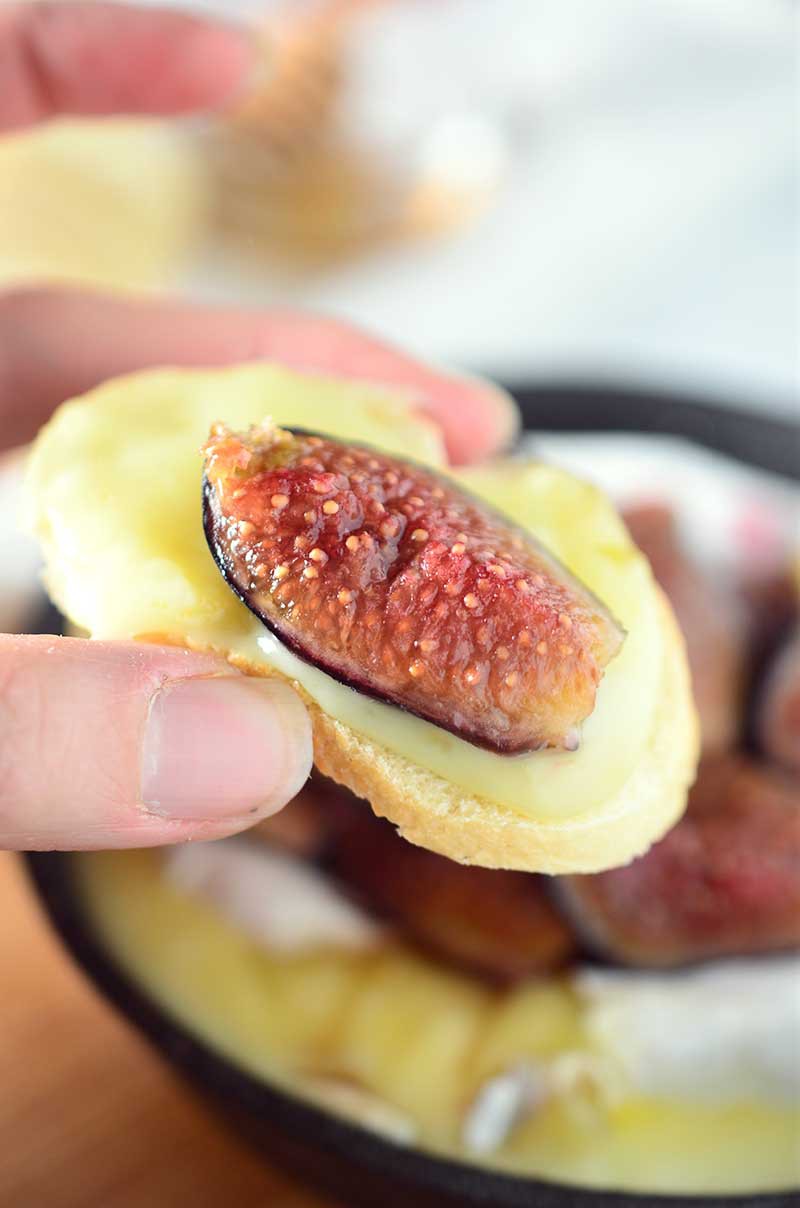 I had read about freezing figs and that after you freeze them they tend to get a little soft and watery. I have found that to be true. With that said however, while I might not just snack on them like I did when they were fresh, when they are roasted like in this appetizer, they are just as amazing as they were last summer.
Last summer, I also discovered that figs and honey are pretty much a match made in heaven. Fresh figs are great with honey and as it turns out roasted figs are also fantastic with a drizzle of honey over the top.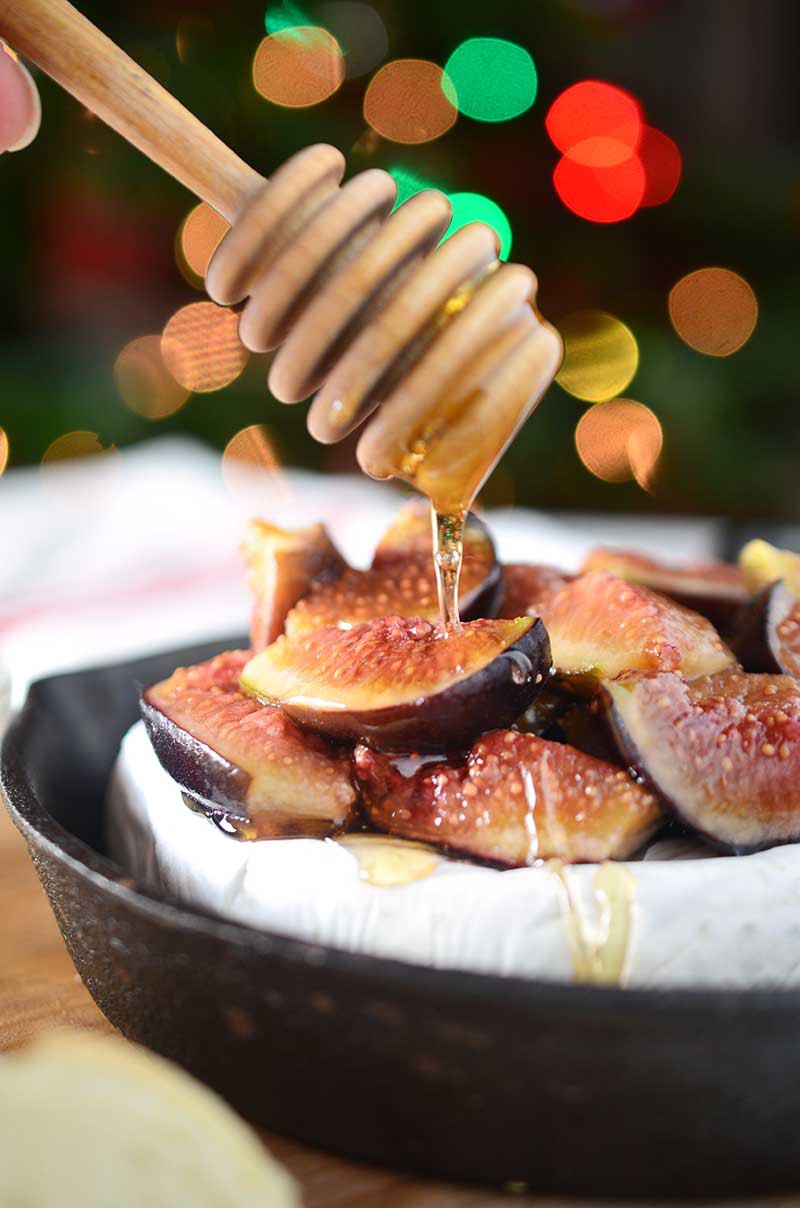 I served this Baked Brie with Roasted Figs with some crostini. It also worked well with buttery crackers. Just make sure that you serve it in a dish that retains heat. I have a mini cast iron skillet so that kept the cheese warm and gooey :)
I'll be taking the next week or so off blogging so I just want to wish all of you a Merry Christmas! I hope you spend time with family and friends. Enjoy the lights, the music, the laughs and of course the food! Be back soon! ~ Des

Baked Brie with Roasted Figs Recipe
Ingredients:
8.8 ounce wheel brie cheese
4 - 6 black mission figs, halved
honey
sliced baguette
Instructions
1
Preheat oven to 350 degrees. Line a baking sheet with aluminum foil.

2
Place the brie in a small baking dish.

3
Place the figs on the prepared baking sheet.

4
Bake both the figs and the brie in preheated oven for 7 - 8 minutes or until the brie is softened but not melted.

5
Remove brie and figs from oven. Spoon figs over the top of brie and drizzle with honey. Serve immediately with baguette slices or crackers.