Baked Funfetti Doughnuts
Hello, Life's Ambrosia Readers!  Allow me to introduce myself.  I'm Sam, the chocoholic, sprinkles-addicted blogger behind Sugar Spun Run, and now, new contributor to Life's Ambrosia!  But that's enough about me, let's get down to the serious business at hand.
I'm talking doughnuts.
Even though I am a devoted chocolate lover at heart, when it comes to doughnuts, I'm a bit guilty of straying. Without fail, I am utterly helpless against the charms of a prettily-glazed, well-sprinkled, very un-chocolaty doughnut peering out at me from behind bakery glass.
So, when the craving for a batch of doughnuts recently hit me (as it seems to do frequently), I left my cocoa powder and chocolate chips sleeping in the pantry and pulled out the vanilla extract and plenty of sprinkles, instead.
And, as expected, these Baked Funfetti Doughnuts did not disappoint.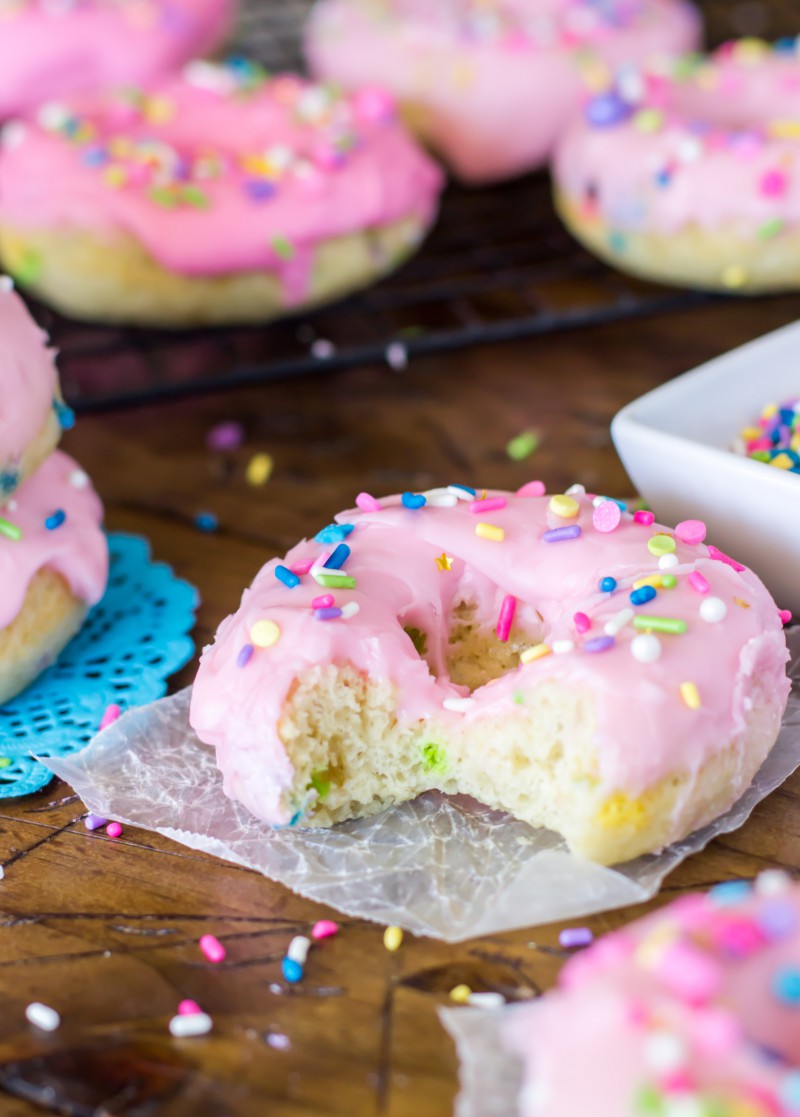 Baked and not fried (which means that you can enjoy the whole dozen guilt free, right??) these sprinkle-speckled doughnuts are light, fluffy, and jam-packed with sprinkles both on the inside and on the outside, where they're nestled into a bright pink glaze.  Made with an extra dash (or two) of vanilla extract along with the generous portions of sprinkles, they have a very distinct and perfectly sweet "Funfetti" taste that can be achieved here entirely from scratch and without any boxed cake mixes needed.
The glaze is a breeze to make and requires only a few ingredients(if you don't want to add food coloring the glaze will be a nice, pale, white color) which are quickly whisked together before coating your doughnuts with the smooth (and very bright) shellac. When you remove the doughnuts from their pans, make sure to dunk the bottom of the doughnut into the glaze and then flip it over so that it becomes the top — this makes for a smooth, perfectly shaped doughnut that you can sprinkle away to your heart's content.

Enjoy!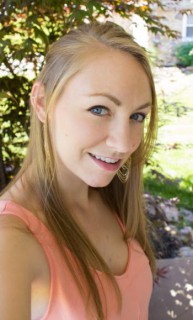 Connect with Sam Blog ~ Facebook~ Pinterest ~ Instagram ~ Twitter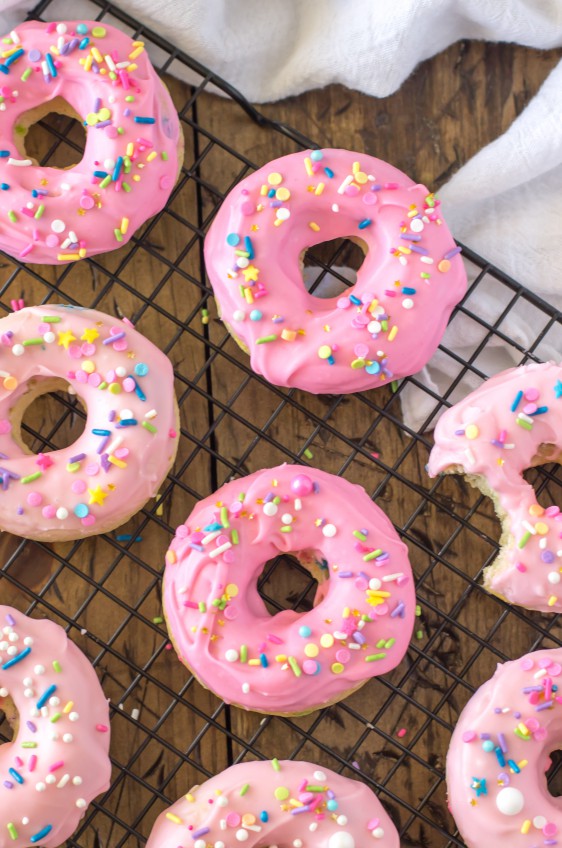 Baked Funfetti Doughnuts
These Baked Funfetti Doughnuts are light, fluffy, crammed with sprinkles, and covered in a pretty pink glaze (and more sprinkles!)
For the Glaze:
1 1/2

cups

powdered sugar

1 1/2

tsp

vanilla extract

3-6

Tbsp

heavy cream

Pink food coloring

Sprinkles for topping
Preheat oven to 350F and spray a 12-cavity donut pan with non-stick baking spray.

In a medium-sized bowl, whisk together flour, sugar, cornstarch, baking powder, baking soda, and salt.

In a separate bowl, whisk together the buttermilk, egg, butter, and vanilla extract until well-combined.

Add the dry ingredients to the wet ingredients, folding in carefully so as not to over-mix. Fold in sprinkles.

Pour the batter into a large ziploc bag and snip off the corner of the bag for a makeshift piping bag.

Pipe the batter into the donut pans, filling each mold 2/3 full.

Bake on 350F for 10 minutes.

Allow donuts to cool for 5-10 minutes in their pan before carefully removing and allowing to cool completely on cooling rack. Allow to cool completely before frosting.

FOR THE GLAZE, whisk together your sugar, vanilla, and 3 Tbsp of heavy cream until well-combined. Add additional heavy cream if needed, stirring in 1 Tbsp at a time.

Add food coloring, if using.

Dunk the bottoms of each donut in the glaze and return to cooling rack (bottom side up, now). Sprinkle immediately with sprinkles.

Allow glaze to set (about 30 minutes) before serving (or, if you're like me, dig right in, just keep some napkins handy!)
Keywords:
baked donuts, Breakfast, donuts