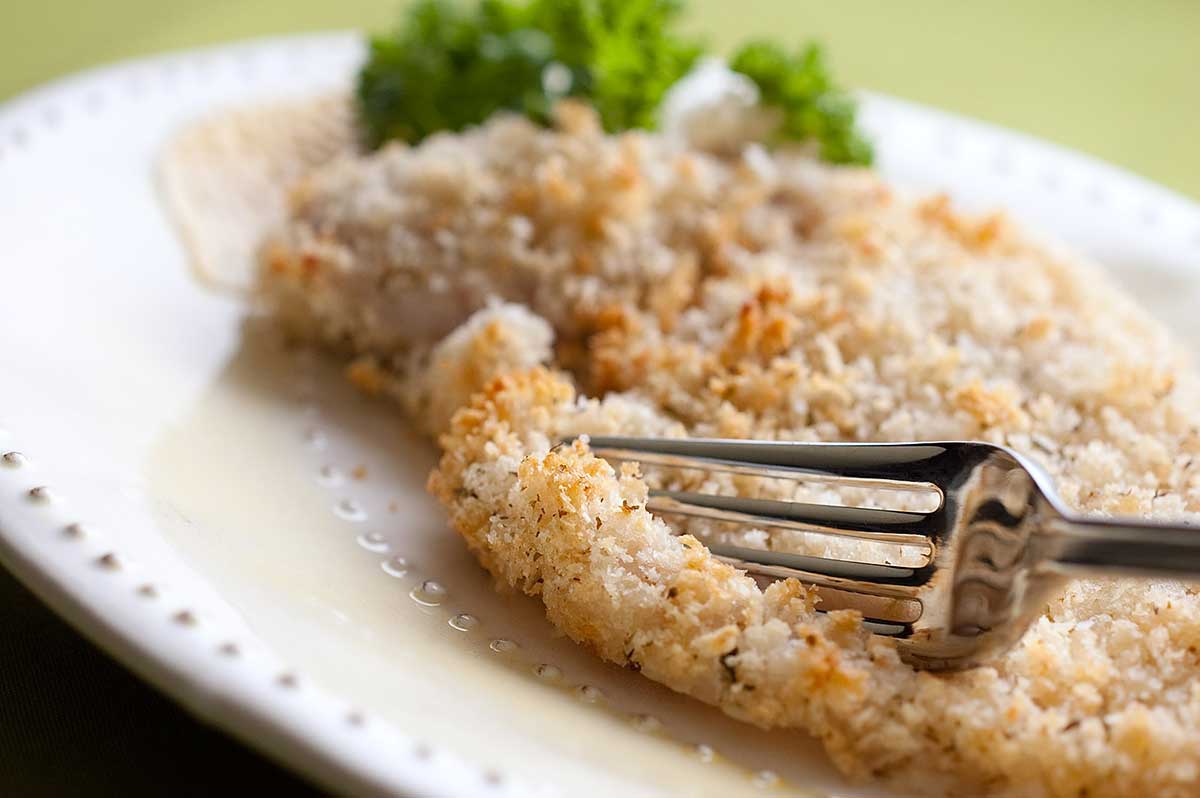 Baked Garlic Cod
When I shared my recipe for skordalia this week I teased you with a mention of a fish dish that I made with it. Allow me to introduce you. Reader meet Garlic Cod. Garlic Cod meet Reader. Now that all proper introductions have been made let me tell you a little bit about this baked cod. Fresh cod fillets are dipped in skordalia, coated with panko bread crumbs and then oven baked until golden. Crispy, flaky, and garlickly just how I like my fish.
When I was researching skordalia I saw quite a few people mention that they enjoyed eating it with fried fish. Well since I wasn't really in the mood to fry fish, I decided to do the next best thing and bake it with panko bread crumbs. And let me tell you, those people who said they they enjoy eating skordalia with fish were really on to something. The flavor of the garlic and lemon are a match made in heaven with this flaky cod.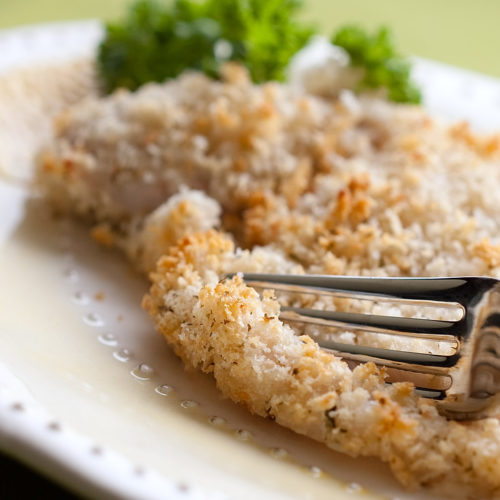 Baked Garlic Cod
Cod dipped in garlic sauce, coated in panko and oven baked until golden. My new favorite way to eat fish.
Ingredients:
2

cod fillets

1

cup

panko bread crumbs

1/2

teaspoon

dried parsley

1/2

teaspoon

dried oregano

1/2

teaspoon

kosher salt

1

teaspoon

olive oil
Preheat oven to 400 degrees. Spray a baking sheet with non-stick spray

Dip cod fillets in skordalia.

In a bowl combine bread crumbs, parsley, oregano and salt.

Press fish filets into mixture and coat completely. Place on prepared baking sheet. Bake for 20 minutes or until fish flakes easily. Serve.
Keywords:
baked cod, cod, Food, panko bread crumbs, Recipe, seafood, skordalia