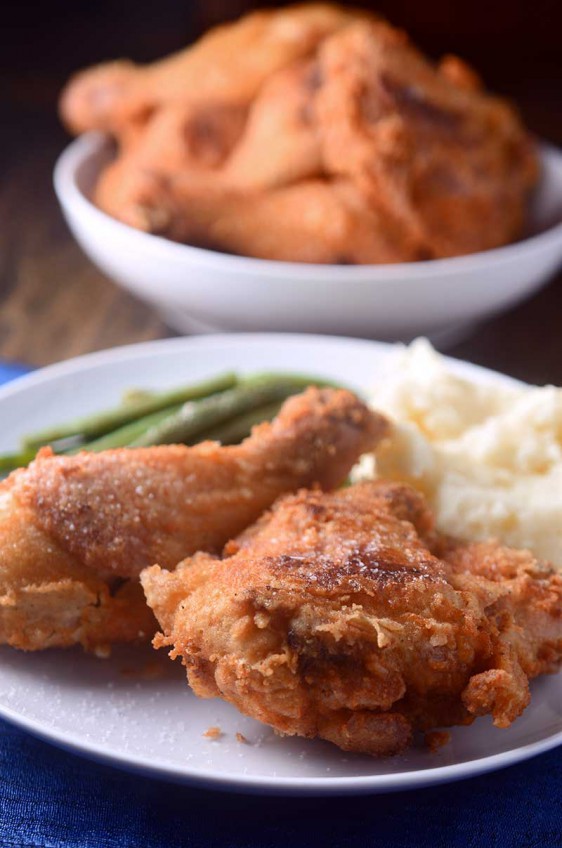 Beer Brined Fried Chicken
Beer brined fried chicken puts a delicious twist on classic fried chicken. This easy comfort food recipe is perfect for family dinners, picnics, or a great game day meal.
Guys, this whole brining chicken thing is getting OUT OF CONTROL. It is pretty much the only way I make chicken now. I've messed around with a few different brines. I've done rosemary brine, summer savory brined chicken and now, today, I am bringing you this Beer Brined Fried Chicken. Say it with me: Winner. Winner. Chicken. Dinner.
There is nothing better than sitting down to a plate of perfectly fried chicken on a Sunday Dinner? Am I right?
We used to have Sunday dinners with our friends every week, but a couple of years ago, they moved away. I decided, though, that the big Sunday dinner tradition was something that I wanted to keep going. I want it to be a meal that my family and I look forward to every week. As the kids get older, start going to school, and hanging out with friends, I want Sunday dinners to be there.
And when I'm talking Sunday dinners, I'm talking comfort food. And lots of it. It can be spaghetti and meatballs or meatloaf, or in this case, beer brined fried chicken.
Sunday dinners usually take a lot of planning on my part. And this chicken isn't much different. There isn't a whole lot of active time going on, but you do have to plan ahead so that the chicken can brine for at least two hours. Better yet, let it brine for four hours. Once you brine it, it gets tossed in some flour and fried until golden. And with the lid-on technique that I mastered with the summer savory brined fried chicken, you can count on the skin to be crispy and the inside succulent.
I rounded out our Sunday dinner with my favorite fried chicken accompaniments: creamy mashed potatoes and summer savory and garlic green beans.
I highly suggest you do the same when you make your beer brined fried chicken. You won't regret it :)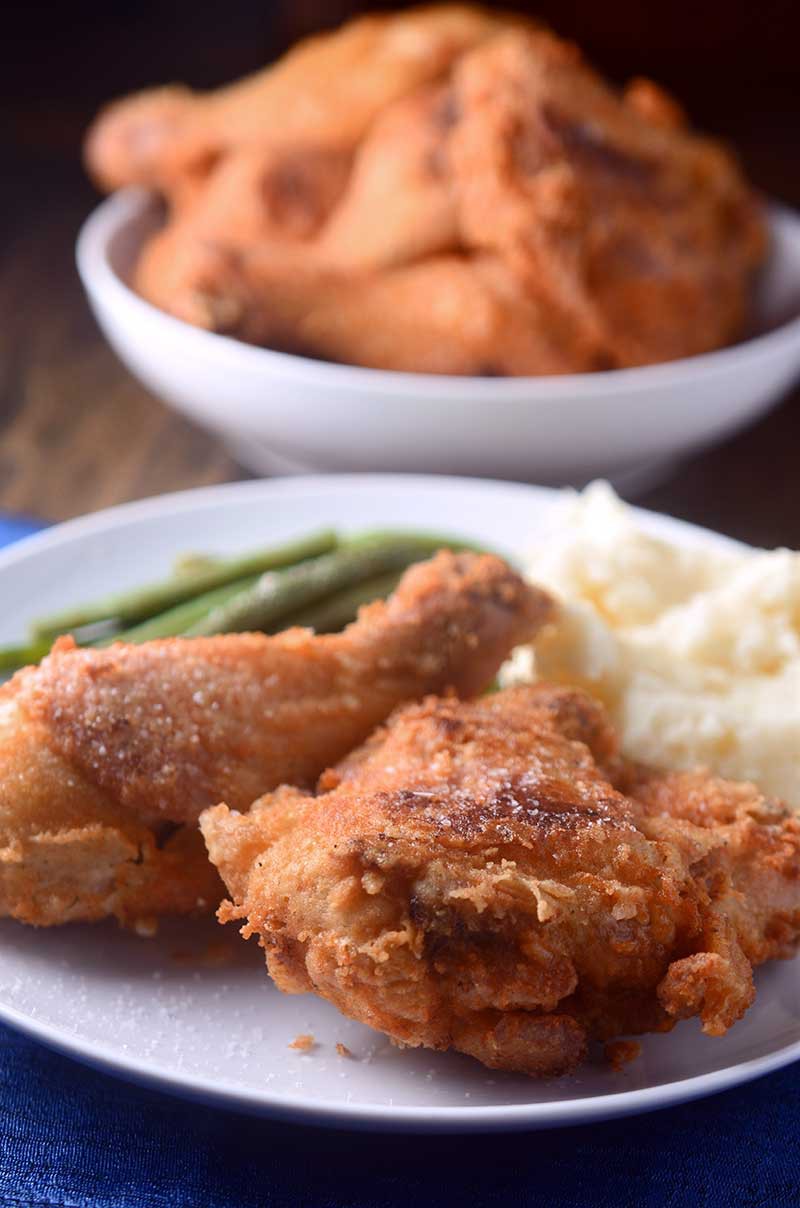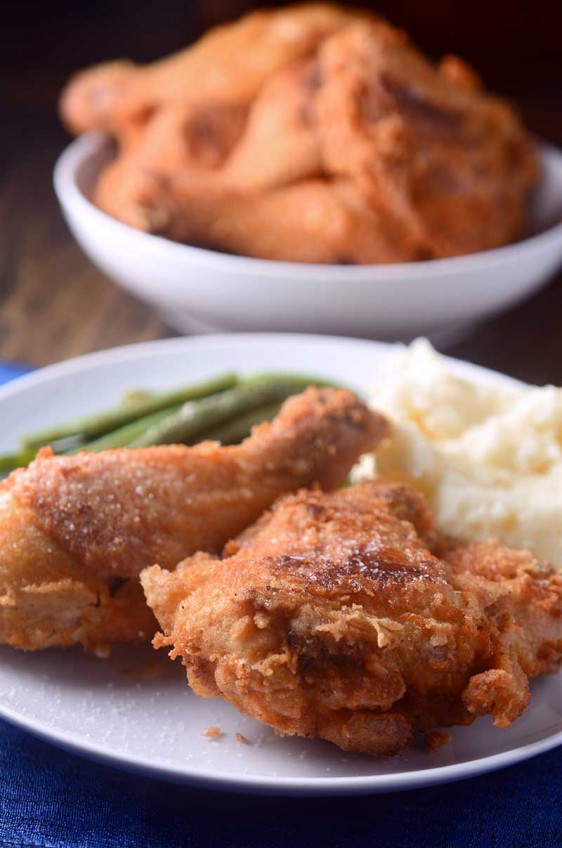 Beer Brined Fried Chicken
Beer brined fried chicken puts a delicious twist on classic fried chicken. This easy comfort food recipe is perfect for Sunday dinners, picnics, or game day
Set oven to 200 degrees. Place a cooling rack on top of a baking sheet and set aside.

Whisk together beer, water, salt and brown sugar until sugar and water dissolve. Add in fresh dill, crushed garlic and black peppercorns.

Place chicken in an resealable plastic bag. Pour brine over the top and seal. Refrigerate for at least 2 hours but not more than 4.

Remove chicken from brine. Rinse and pat dry.

Place flour, garlic powder, salt, dried dill and black pepper in a resealable plastic bag. Place.chicken in flour and shake to coat. Shake off excess, transfer to a plate and allow to set for 15 minutes.

Heat 1 inch oil in a large heavy bottom skillet to 350 degrees. Place 4 pieces of chicken in oil, cover and cook for 7 minutes. Turn, cover and cook for an additional 7 minutes or until meat thermometer registers 165 degrees. Remove lid and cook for 2 more minutes or until golden brown. Transfer chicken to prepared cooling rack and place in warm oven while you cook the remaining chicken.

After the second batch is finished, transfer all chicken to a serving platter, sprinkle with a little more kosher salt. Serve immediately.
Keywords:
brine, chicken, fried chicken