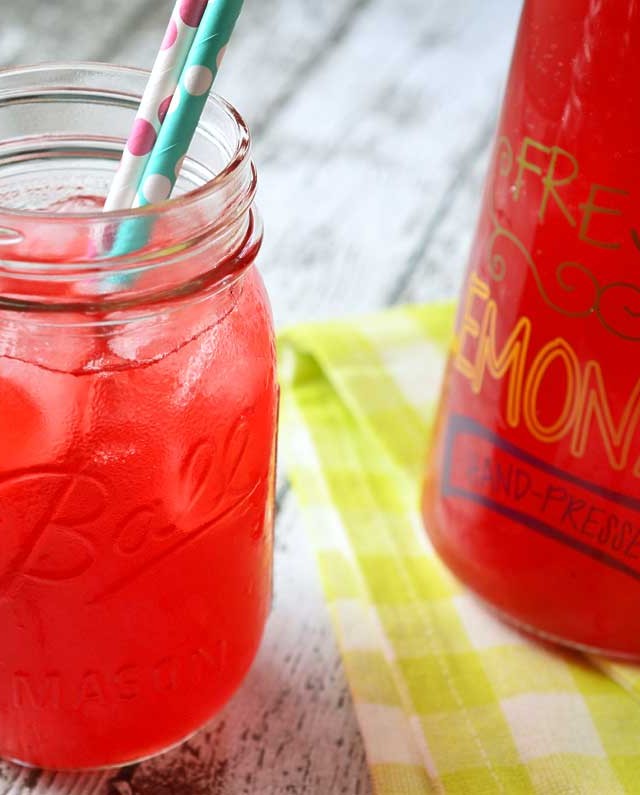 Blackberry Mojito Tea Lemonade (Starbucks Copycat)
BONUS RECIPE! I usually don't share recipes on the weekends but I decided that this one needed to be shared because this one NEEDS to be present during your Labor Day celebrations. It's perfect for both kids and adults. And not to mention the most gorgeous shade of pink :)
About 10 years ago I gave up soda. At that point I was drinking a few a day. It was my source of caffeine and boy did I need it as a college student and server. But one day I just decided that it wasn't something I should be drinking all the time so I stopped. Cold turkey. It was kind of brutal, after all, I don't drink coffee either. When it's black it's too bitter and I'd rather eat my calories then add a ton to a drink to make it taste sweet enough for me to like it.  Slowly but surely, though, I got over not drinking soda and I got use to just drinking water.
I do cheat every now and then and have a Coke or a root beer but not too often. Really, I just like water. Oh and beer. And wine :)
However, this summer I kind of fell in love with this Blackberry Mojito Tea Lemonade that I first tried at Starbucks. It's sweet and refreshing. And it didn't take long for it to become one of my new favorite drinks. I have been drinking this so much though that I decided that I should try to recreate it at home instead of heading to the nearest Starbucks every time I want one. Now, I make up a big batch and keep it in the fridge for whenever I get the craving.
At Starbucks they use the loose leaf Teavana Blackberry Mojito Green Tea but I didn't have that. Instead I used some green teabags, fresh black berries, fresh mint and homemade lemonade.
And friends, it tastes pretty darn close to the original if you ask me. And seriously….it's so pretty.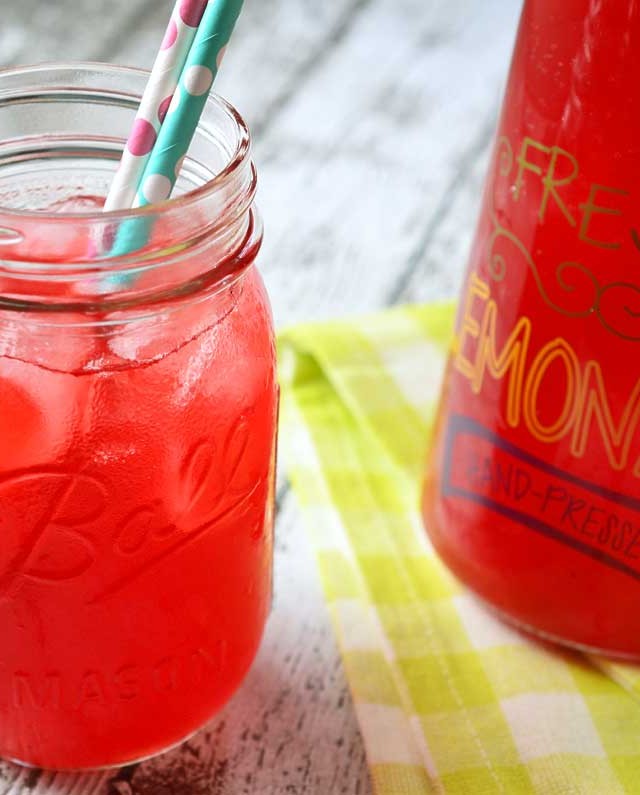 Blackberry Mojito Tea Lemonade (Starbucks Copycat)
A cool refreshing drink with green tea, mint, fresh blackberries and homemade lemonade.
Lemonade Ingredients:
3

cups

water

divided

1

cup

granulated sugar

1

cup

fresh lemon juice

Ice
Blackberry Mojito Green Tea
4

cups

water

4

green tea bags

6

ounces

black berries

8

mint leaves
To make the lemonade, prepare a simple syrup by heating 1 cup water and 1 cup sugar over medium heat. Cook until the sugar dissolves. Remove from heat and chill until ready to use.

Meanwhile mix lemon juice and remaining two cups of water and ice together in a large pitcher.

To make the tea, brew the tea by bringing 4 cups of water to a boil. Place 4 teabags in a pitcher and pour the water over the top. Let steep for 10 minutes. Remove teabags and discard.

Puree blackberries in a food processor strain though a fine mesh sieve to remove the seeds. Add puree and mint leaves to brewed tea. Mix well.

Add the cooled simple syrup to the lemon juice and water pitcher. Mix well. Pour in the blackberry tea. Mix well. Chill and serve.
Keywords:
copycat recipe, drink, kid friendly drink, lemonade, summer