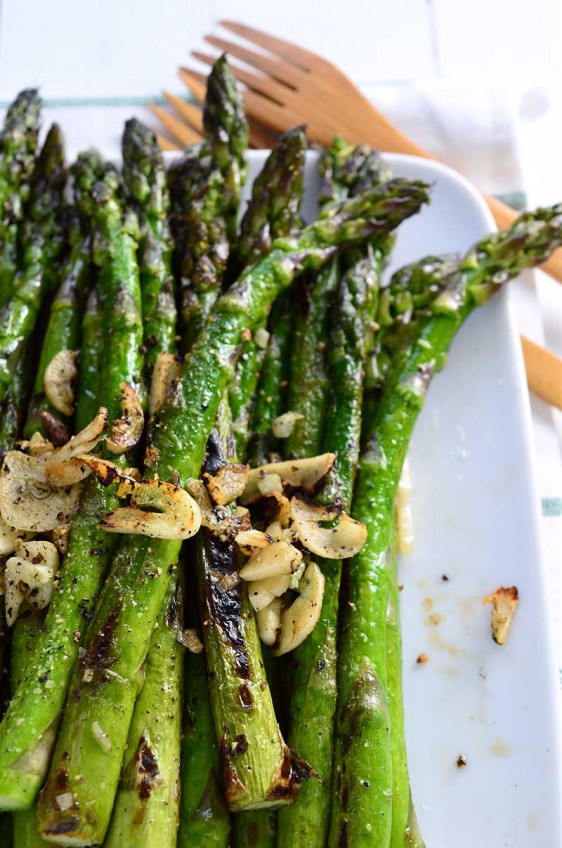 Blistered Asparagus
Asparagus is one of my favorite things about spring. I am always looking for new ways to cook it. I've made stir fries with it, shaved it and added it to salads and even made a risotto with it. But this Blistered Asparagus is by far, my absolute favorite way to prepare it. It calls for 5 ingredients and takes about 5 minutes to cook and will have the whole family asking for more.
I've taken to "blistering" veggies ever since I tried blistered shishitos. It's how I've been cooking green beans for a while and now this blistered asparagus.
I have made this recipe several times this spring and have realized one major thing. With this recipe, size totally matters.
I've tried making blistered asparagus with asparagus that is really thin and it got stringy and soggy quickly. I've also tried it with super thick asparagus. That didn't work well either because by the time that the asparagus got the blistered look I was going for, the texture was pretty woody.
The best asparagus for this blistered asparagus is the asparagus that is the middle of the road. Not super thin and not super thick. When the medium sized asparagus gets that nice charred outside, the stalks are tender with just a bit of crunch. It's asparagus perfection.
As far as cooking goes, you're going to want a heavy bottomed, preferably cast iron skillet. It gets the kind of heat that you need and helps give that char we're looking for. You're also going to want to use an oil that can handle high heat. My favorite by far is avocado oil. I use Chosen Foods Avocado Oil and love it. It is my go to when cooking with high heat.
When it comes to seasoning, I keep this recipe simple: Salt, pepper and garlic.
Lots of garlic.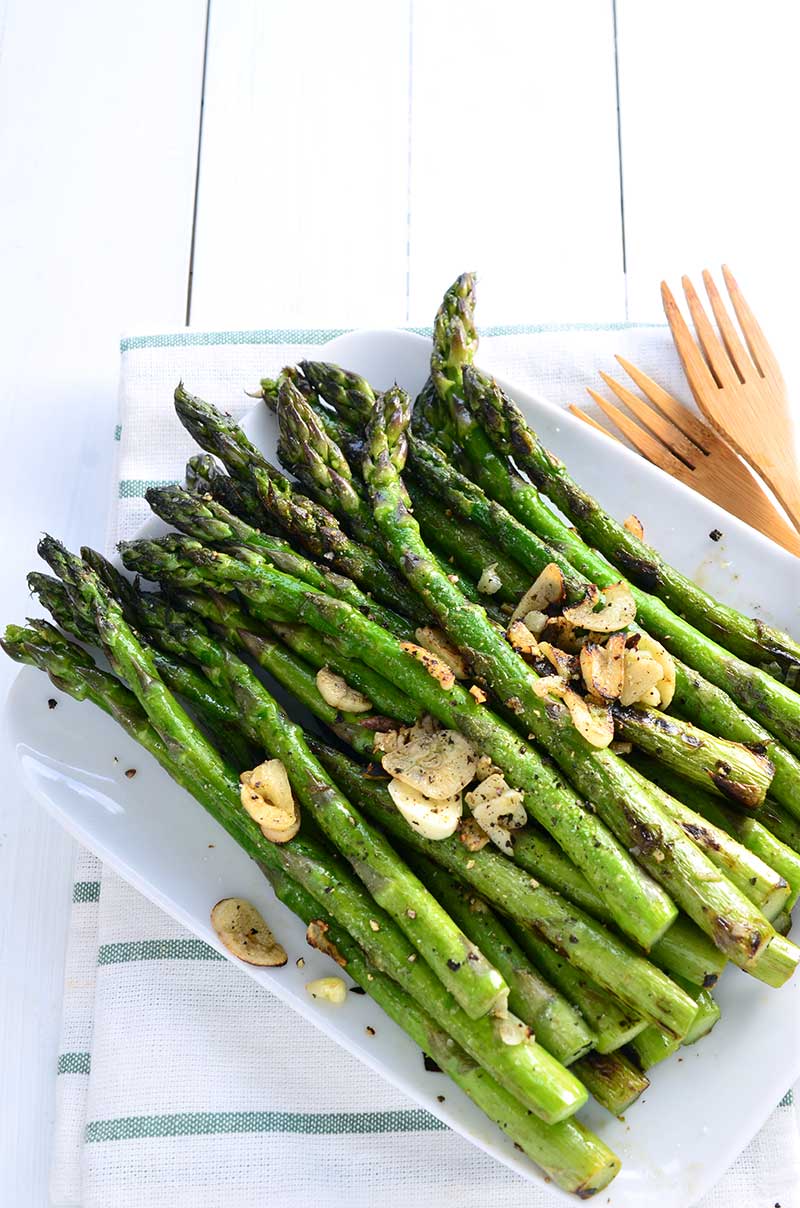 Because, as you know, that's just how I do things.
The recipe calls for adding the garlic during the last 30 – 45 seconds of cooking, this is because while we want the asparagus blistered, we do not want the garlic blistered. Burnt garlic is bitter garlic. Adding it in during the last seconds of cooking cooks it just enough without scorching it.
Now that I know asparagus can be cooked this way, as well as green beans and shishitos, I'm on the hunt for other vegetables to give the blistering treatment. Any suggestions?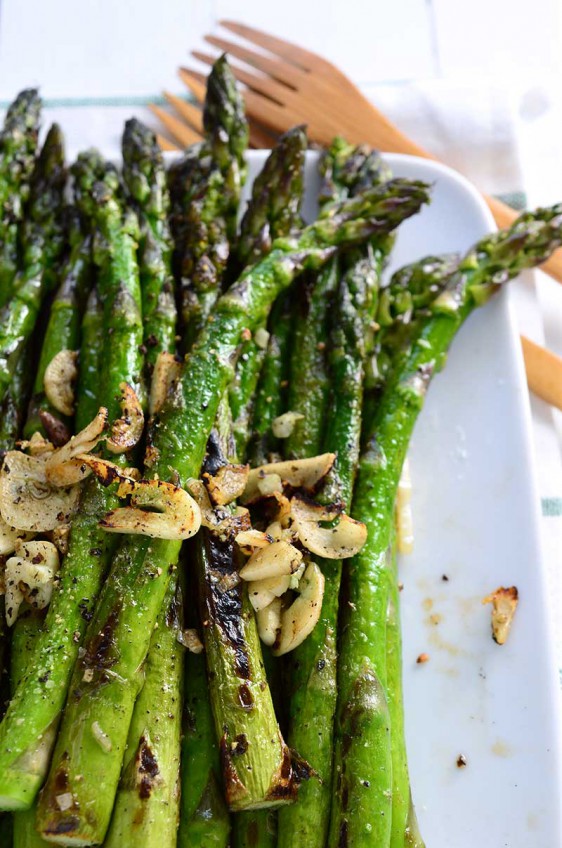 Blistered Asparagus
Simple Blistered Asparagus calls for 5 ingredients and is ready in less than 10 minutes. Spring side dish perfection. Gluten free and vegan!
Heat avocado oil and asparagus in a cast iron skillet over medium-high heat. Cook, turning frequently, until asparagus begins to black and soften slightly, about 5 minutes.

Once asparagus begins to blacken, add garlic and cook, turning frequently, for 30 - 45 seconds or just until the garlic is fragrant. Sprinkle with salt and pepper, adjust seasoning if desired. Serve immediately.
Keywords:
asparagus, gluten free, vegan