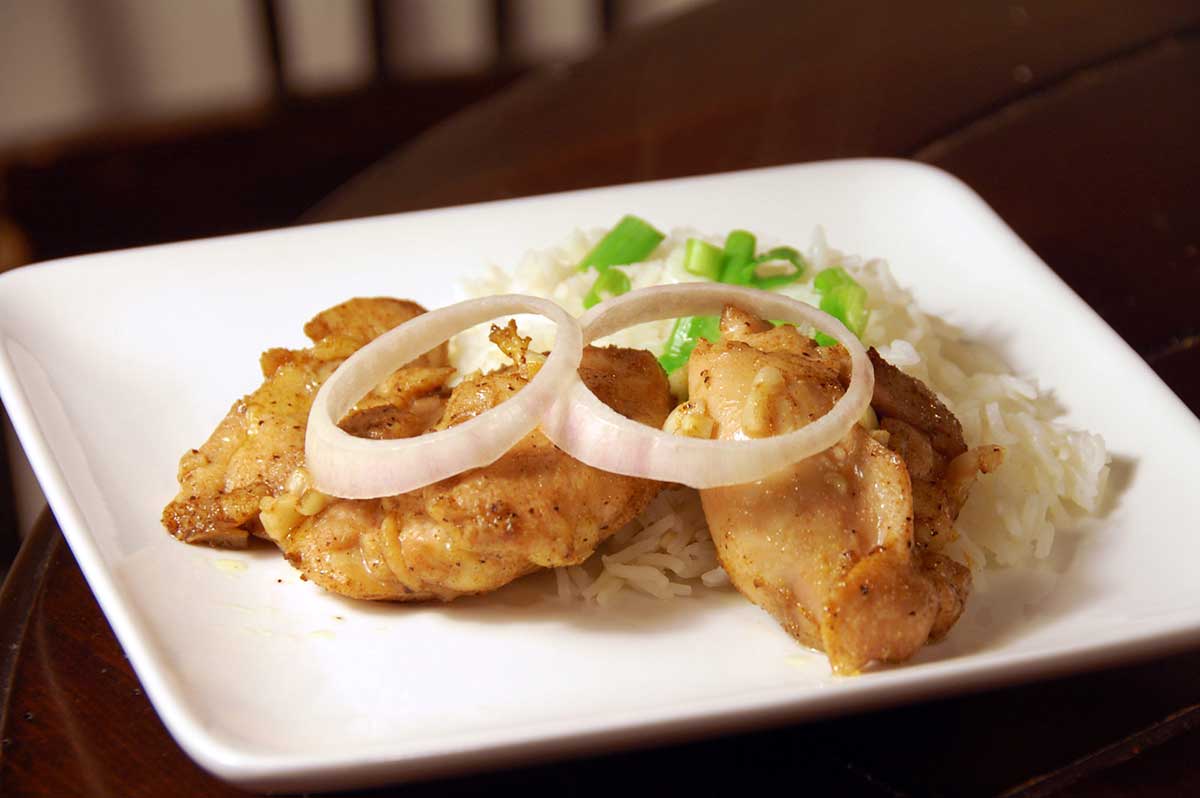 Broiled Masala Chicken
For those of you that like Indian food, this is a delicious dish. The key to this recipe is the garam masala. Garam masala is a blend of ground spices that create a "spicy" flavor, so this dish is a little on the spicy side. You can make the blend of spices on your own but you can also find it in the spice aisle of your local grocery store. I simply marinate chicken with olive oil, garlic, garam masala and cumin before broiling.
Broiled Masala Chicken Recipe
Ingredients:
1.5 pounds boneless, skinless chicken thighs (chicken breasts won't really work, they tend to be a little dry)
6 cloves garlic, minced
1 teaspoon garam masala (more if you like extra spice)
1/2 teaspoon cumin
1 teaspoon kosher salt
3 tablespoons of olive oil
Red onion, cut into rings for garnish (optional)
Instructions
1
Combine all ingredients in a bowl and stir to coat the chicken completely. Cover and refrigerate for at least 1 hour.

2
After the chicken has refrigerated, turn your oven on to the broiler setting. Place chicken in a single layer in a baking dish. Broil about 6 minutes on each side, or until chicken is no longer pink in center.
Notes
I like to serve this with Basmati rice and some hot chili peppers on the side. Enjoy!