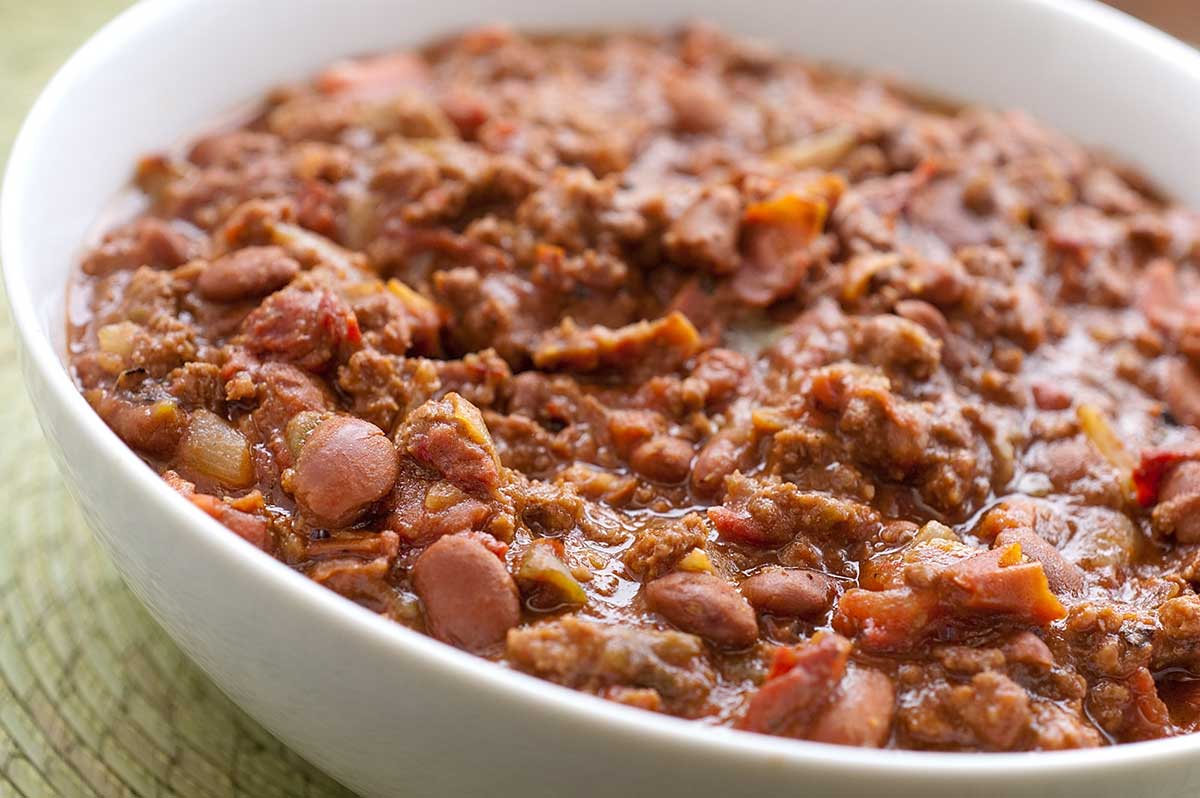 Buffalo Chipotle Chili
Allow me to tell you a little story. A couple weeks ago, it was a rainy, cold Sunday and I wanted to make something warm. Something I could let simmer on the stove all day. I decided on chili. A chipotle chili to be exact.  While I was making it I thought well this is a chipotle chili so it should have lots of chilies. So I did what any other crazy person would do and added the whole jar. That's right. Like 8 chipotle peppers and the adobo sauce. It had promise, I simmered it all day. It smelled amazing. And after about 2 hours I tried it. And then I had Ryan try it. And then… we ordered a pizza.
That might be a weird way to start out a post where I'm sharing the recipe. But you see, it's not that the chili wasn't good. The flavor itself was wonderful. It was just so hot. I could handle a spoonful of it but a bowl was pretty much out of the question. Hence the pizza. But not one to be defeated, I decided to give it another shot. This time I did everything pretty much the same except for the fact that I used a little restraint with the peppers. I only used 2. After letting it simmer for 2 hours, I tasted it. And then I had Ryan taste it. And then we ate the entire pot.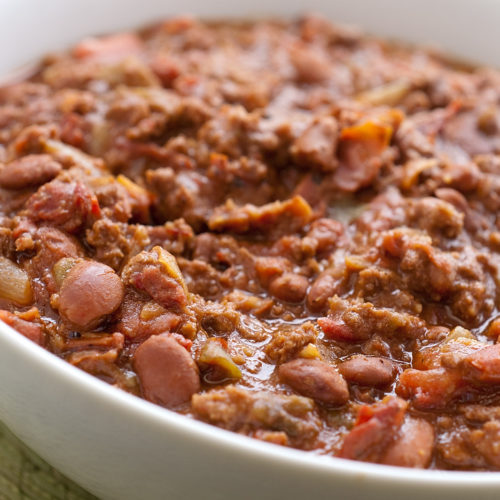 Buffalo Chipotle Chili
A second try at a scrumptious chili with buffalo and chipotle because you know what they say: If at first you don't succeed try again...with less peppers.
Ingredients:
1

pound

ground buffalo

1/2

medium onion

1

tablespoon

olive oil

1

teaspoon

kosher salt

1/2

teaspoon

garlic powder

2

chipotle peppers in adobo

chopped

1

cup

beef broth

1

14.5 ounce can fire roasted tomatoes

1

15 ounce can chili beans in sauce

1

teaspoon

cumin

1/4

teaspoon

chili powder

1

7 ounce can mild diced green chilies

1/2

ounce

unsweetened chocolate chopped
Brown buffalo meat in a heavy bottomed pot over medium heat. Strain. Set aside.

To the same pot that you cooked the meat in add the olive oil and onions. Cook 3 minutes. Return the meat to the pan and add in the remaining ingredients. Mix well. Reduce heat to low and simmer uncovered for 2 hours.

Spoon into bowls and serve hot.
Keywords:
buffalo, chili, chipotle, comfort food, Food, gluten freen, ground buffalo, Recipe, soup