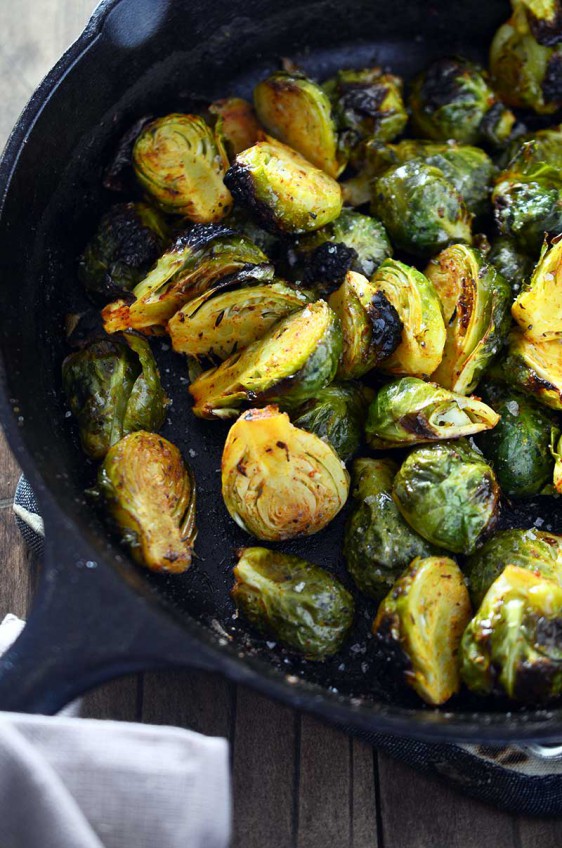 Cajun Roasted Brussels Sprouts
Crispy cajun roasted brussels sprouts are a perfect way to spice up your holiday menu. 
I cannot believe that we are already into the second half of October. This year is just going by so fast! Kellan is going to be celebrating his 5th birthday in a couple of weeks. GAH! And then, before we know it, it'll be Thanksgiving. I kid you not, I've already seen, Christmas commercials on TV and Christmas decorations in the stores. While I am not quite ready to deck the halls, I am starting to think about holiday menus and that led me to these Cajun Roasted Brussels Sprouts.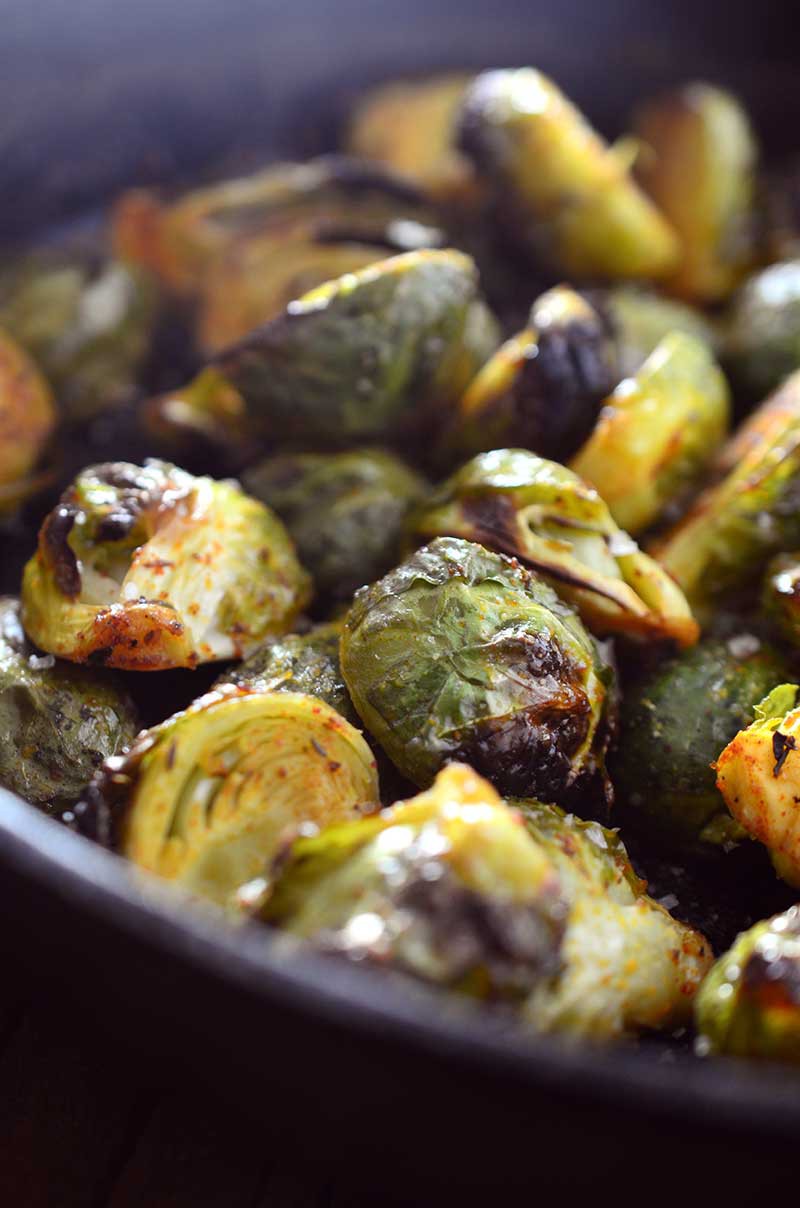 Brussels sprouts can get a bad wrap but trust me, friends, when they are roasted they are down right addictive and make the perfect side dish to any fall or holiday meal. Roasting is my absolute favorite way to cook brussels sprouts. They are tender on the inside while the outside leaves get nice and crispy. When I make roasted brussels sprouts, I usually simply season them with salt and pepper before roasting. This time around, I decided to kick things up a bit with some cajun seasoning.
I used my favorite Cajun blend, Bayou Black from Legion of Spice. I have been putting this seasoning on just about everything. I loved that it gave these Cajun Roasted Brussels Sprouts a little kick without being too spicy. My little guys were able to eat them just fine. In fact they even asked for seconds.
Yes. You read that right. My kiddos asked for seconds. Of brussels sprouts. If that is not a ringing endorsement of these Cajun Roasted Brussels Sprouts then I don't know what is.

Cajun Roasted Brussels Sprouts Recipe
Ingredients:
1 pound brussels sprouts, halved
2 tablespoons avocado oil
1 1/2 teaspoons cajun seasoning
3/4 teaspoons salt
Instructions
1
Preheat oven to 375 degrees.

2
Combine all ingredients together in a bowl. Toss to coat brussels sprouts in oil and seasoning.

3
Spread brussels sprouts in a single layer in a cast iron skillet. Roast for 15 minutes. Remove from oven shake skillet to turn brussels sprouts. Return to oven for another 10 minutes.

4
After 10 minutes, turn on broiler and broil for 2 - 3 minutes or until the outer leaves of the brussels sprouts crisp. Season to taste with salt and pepper. Serve