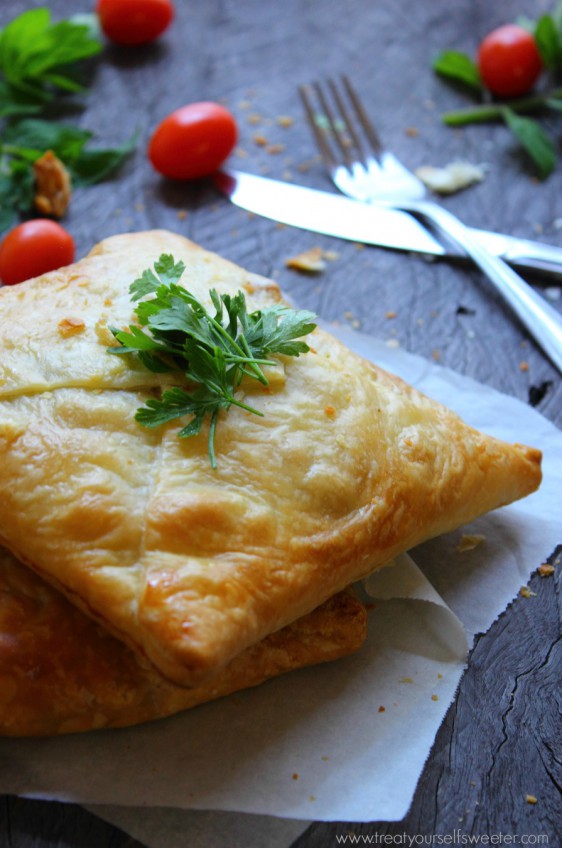 Caramelised Onion Pumpkin Pastry
Hey guys! I am super excited to introduce you to our newest contributor here on Life's Ambrosia! Today Kirsten from Treat Yourself Sweeter is here sharing this gorgeous Caramelised Onion Pumpkin Pastry. It is loaded with caramelised onion, pumpkin and ricotta. Enjoy! – Des
********
Well, this is exciting.
Ever have one of those days when you finally have time to catch up on emails and its… junk, junk, lie, junk, junk, no I don't remember having an South African prince as a long lost uncle, junk, junk…
Well, when I saw the email from Des asking me to contribute to Life's Ambrosia… I will admit, I did a double take. Really? Little ol' me? Well… OF COURSE I WILL!
I'd love to introduce myself now, I am Kirsten and I have my own little corner of the Internet over on Treat Yourself Sweeter (www.treatyourselfsweeter.com) where I share recipes with healthy twists to balance out the recipes on there that are completely drool worthy, gimme some fat pants, this is so delicious I can't stop eating it kinda stuff. It is the way I like to live- balance, some days that is a carrot in both hands… other days, its cupcakes and chocolate ;)
I am a teacher by day, which I think drove me to have an addiction  love for coffee and all things chocolate. I loooove to cook (almost more than I love to eat) and I will fight you to like the bowl, the beaters … and the spoon :p
I grew up with a Hungarian Grandma who when she wasn't chasing you down for not wearing enough clothes in winter or telling you that you were swinging too high on the swing- she was in the kitchen, cooking. She is without a doubt the BEST cook I have ever met, with my Mum coming in a close second. I was lucky enough to be the pain that would hang around Grandma's ankles while she was in the kitchen on school holidays and most days after school. She taught me so much; she taught me how to add love to food. And you know what? She is about to turn 90 (still at home cooking up a storm too!) Happy birthday Grandma!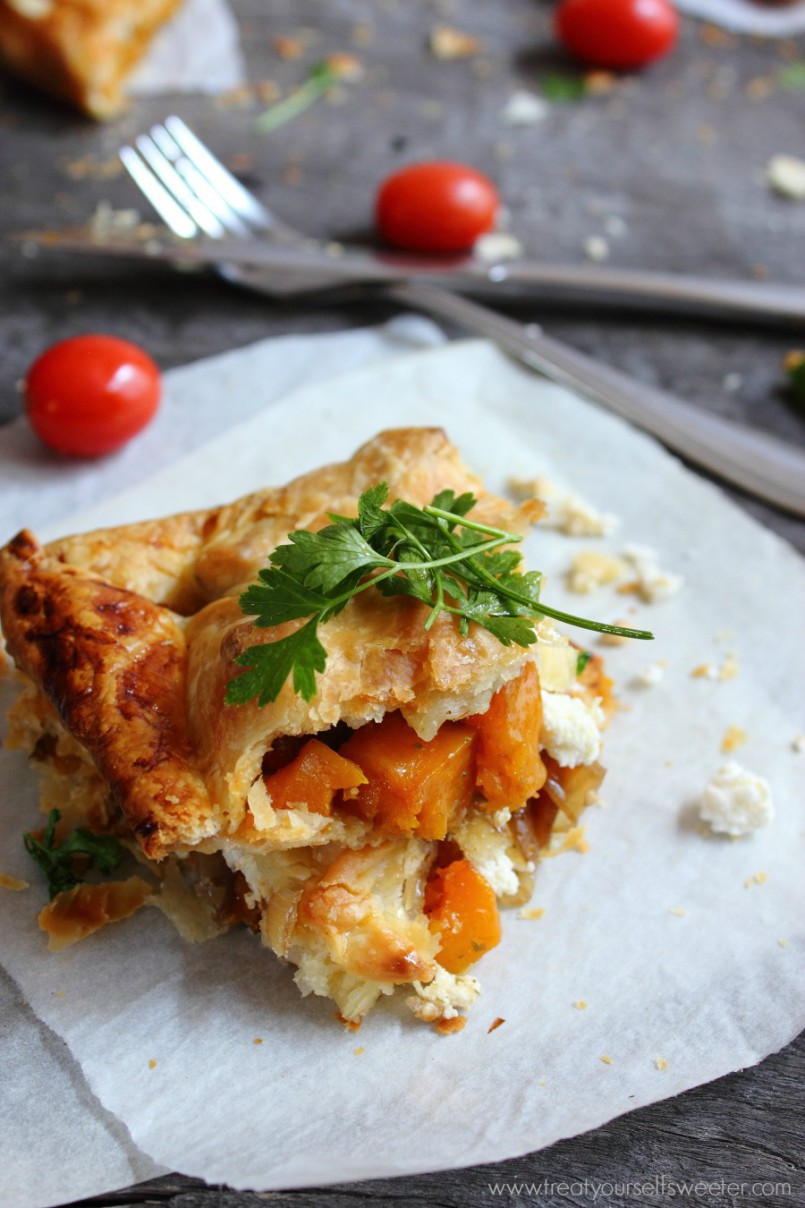 Running a blog and working full time makes a hectic week… I love (and survive) on easy mid week meals. This a fave… it is delicious, easy and quick (tip… love bacon? Add some… tis so good!) Knock up a salad and you have a complete meal or they make the perfect addition to a bowl of soup.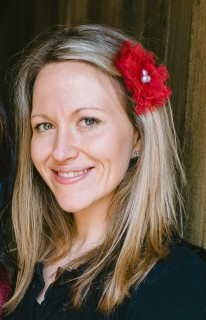 Connect with Kirsten ~ Blog ~ Facebook ~ Pinterest ~ Instagram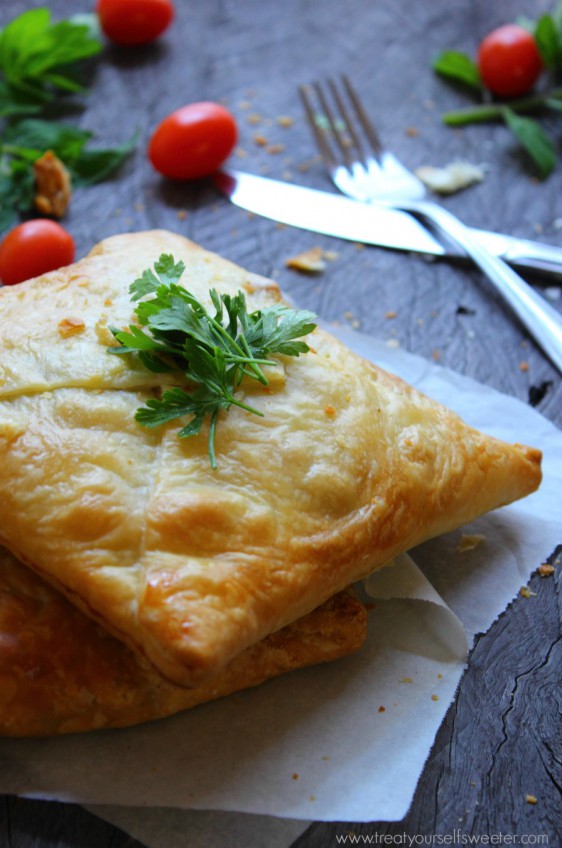 Caramelised Onion Pumpkin Pastry
Caramelised Onion Pumpkin Pastries; soft roasted pumpkin, sweet caramelised onions and ricotta cheese all wrapped up together in flakey, puff pastry.
Ingredients:
3

cups

pumpkin- peeled and chopped into 1cm cubes

2

tablespoons

olive oil

1

teaspoon

garlic salt

1

large onion - sliced

1

tablespoon

balsamic glaze

½

cup

firm low fat ricotta cheese

1

tablespoon

chopped flat leaf parsley

Pinch

pepper

2

sheets puff pastry

1

tablespoon

milk to brush on the pastry
Preheat oven to 200 degrees Celsius (390 F)

Coat the pumpkin in 1 tablespoon of olive oil and the garlic salt. Place on a lined baking tray and cook until soft (approx. 20 minutes)

Meanwhile, heat the onion in a pan with the remaining olive oil and cook over a low heat until they become translucent and soft (approximately 10 minutes) add the balsamic glaze, stir and cook for a further 2 minutes, then set aside.

Once the onion and pumpkin are cooked, mix them together in a bowl with the pepper, parsley and crumbled ricotta cheese.

On a lined baking tray, place the sheet of puff pastry and place half of the mixture in the middle of one sheet of pastry and then fold in the corners into the middle to seal. Do the same with the other piece of pastry and the remainder of the pumpkin mixture.

Using a pastry brush, lightly brush with the milk. Turn the oven down to 180 C (370 F) and place in the oven to cook for 10-15 minutes or until the pastry has puffed up and is golden.
Keywords:
contributor, pastry, pumpkin