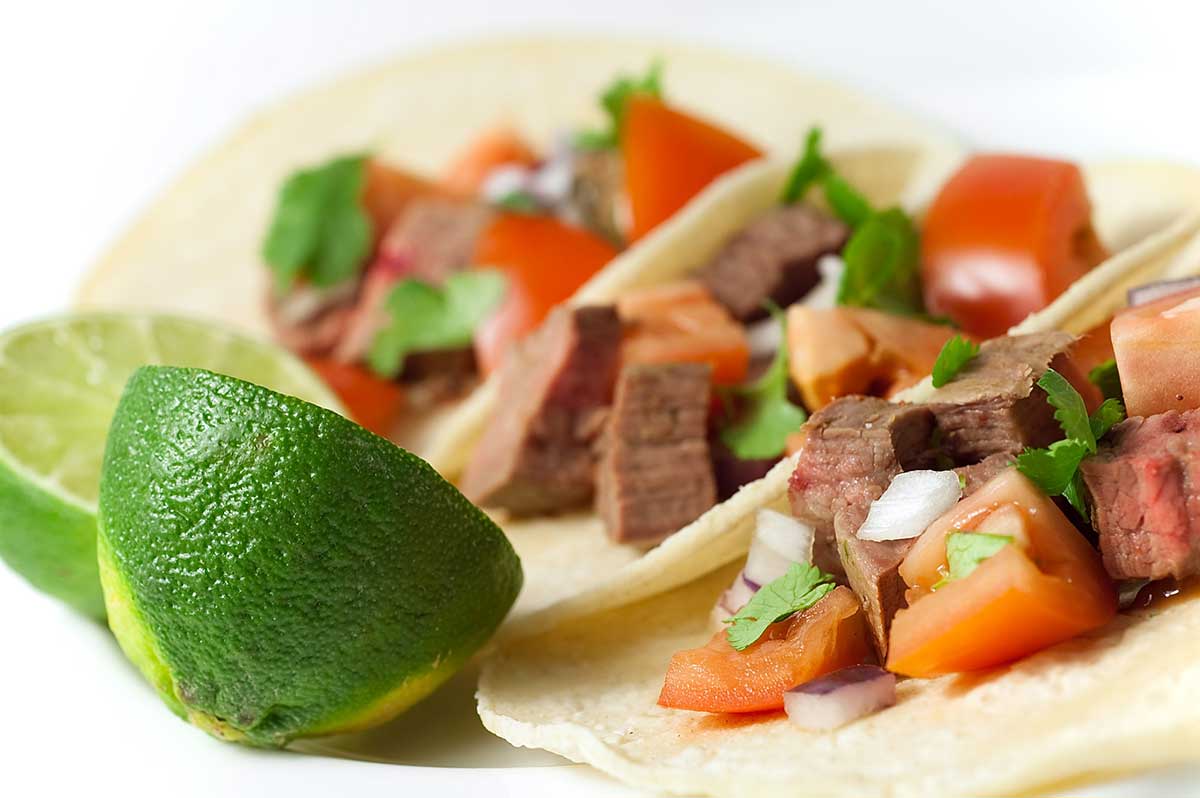 Carne Asada Tacos
There are a plethora of tacos out there. Chicken tacos, pork tacos, ground beef tacos and my personal favorite carne asada tacos, just to name a few. Why carne asada tacos are my favorite is quite easy to understand I think. You simply can't go wrong with tender steak marinated in a mixture of olive oil, garlic, jalapenos, cilantro and lime juice then broiled to perfection and piled onto taco shells with all the fixings.
Most traditional carne asada recipes are cooked on a grill. However, its January. I live in Seattle. Its cold. Its rainy. My heat doesn't work that well. The oven is my best friend. Therefore I chose to broil my steak for this recipe. However, if you are one of those lucky people that live a little further down south, where it is warm. Take advantage and prepare this meal outside on your grill. And for those of you that are experiencing the bitter cold make these inside and pretend your lying on a Mexican beach somewhere.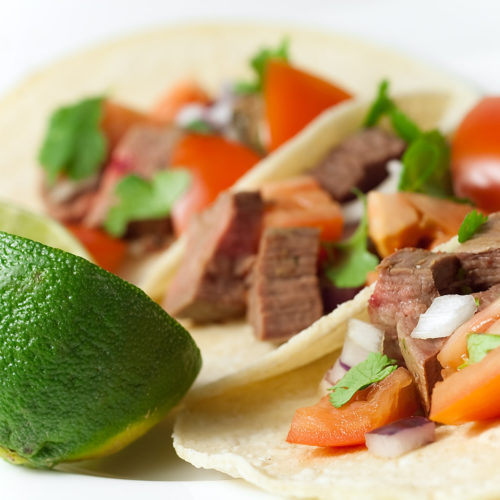 Carne Asada Tacos
Tender steak marinated with garlic, cilantro, jalapenos and lime. You can't go wrong.
In a bowl combine garlic, jalapeno, cilantro, lime juice, vinegar, salt, cumin, chili powder and olive oil. Whisk to combine. Place steak in a shallow dish. Pour marinade over steak and marinate for at least 2 hours but not more than 8.

When you are ready to cook the steak, preheat oven broiler. Place steak on a baking sheet. Cook steak 8 - 10 minutes. Use tongs to turn over (you don't want to pierce it with a fork it will release the juices) and cook another 8 minutes. Remove from oven, allow to rest for 10 minutes before slicing thinly against the grain.

While the steak is resting cook your tortillas. Heat a thin layer of oil in a skillet. Cook tortillas one at a time for 30 seconds on each side and then fold over to form taco shell. Transfer to a paper towel lined plate.

To assemble the taco, place a few slices of meat on the taco shell. Top with lettuce, tomato, cojita cheese and avocado. Serve.
Keywords:
beef, carne asada, carne asada tacos, Flank Steak, Food, jalpenos, marinade, mexican, mexican food, Recipe, steak tacos, tacos