Cherry Almond Smoothie
This Cherry Almond Smoothie loaded with kefir, greek yogurt, sweet cherries and almond butter is a great way to start the day! 
Now that we've got two kiddos who go to school, breakfasts on weekday mornings need to be fast. While the boys are usually happy with cereal or peanut butter toast, I like to change things up once in a while. Enter smoothies. Smoothies are a favorite around here. The boys love them because they are sweet and pretty much like a milkshake. I love them because although they might think they are getting ice cream, I get to load them with goodies like kefir, greek yogurt and almond butter.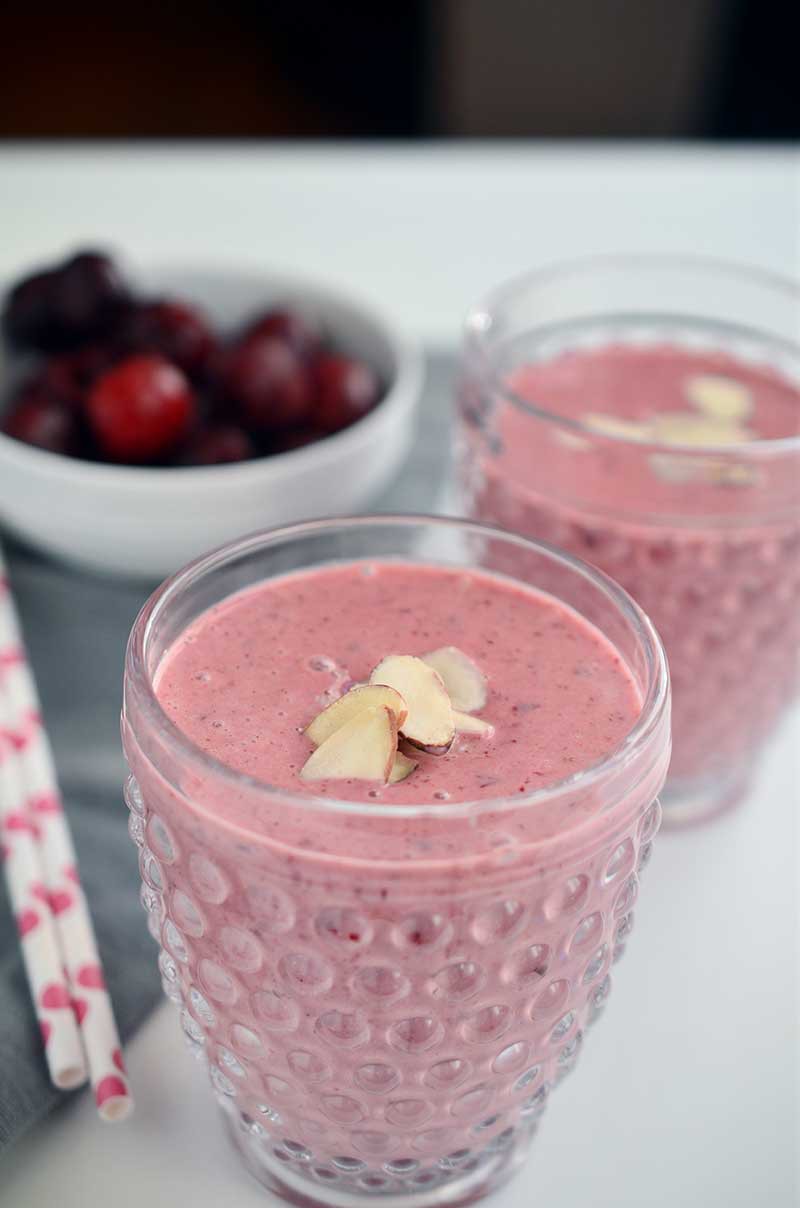 I've been using kefir in my smoothies for a while now. It is a yogurt drink that is loaded with probiotics and after a bout with a stomach bug over Christmas, I needed to make sure that my boys got some of that good bacteria back in. Not to mention, I think it tastes pretty good too.
In addition to the kefir, I also love adding greek yogurt to my smoothies. With growing kiddos, the added protein is a must. For this Cherry Almond Smoothie, I wanted to use something a little sweeter so I used Honey Vanilla Greek Yogurt. Along with the frozen sweet cherries, it added just the right amount of sweetness.
Next up, the almond in this Cherry Almond Smoothie comes from almond butter. Yep, more protein! Usually when I make smoothies for my boys, peanut butter is the nut butter of choice. However, this time around I thought that almond and cherry would be a better combination. And it totally worked.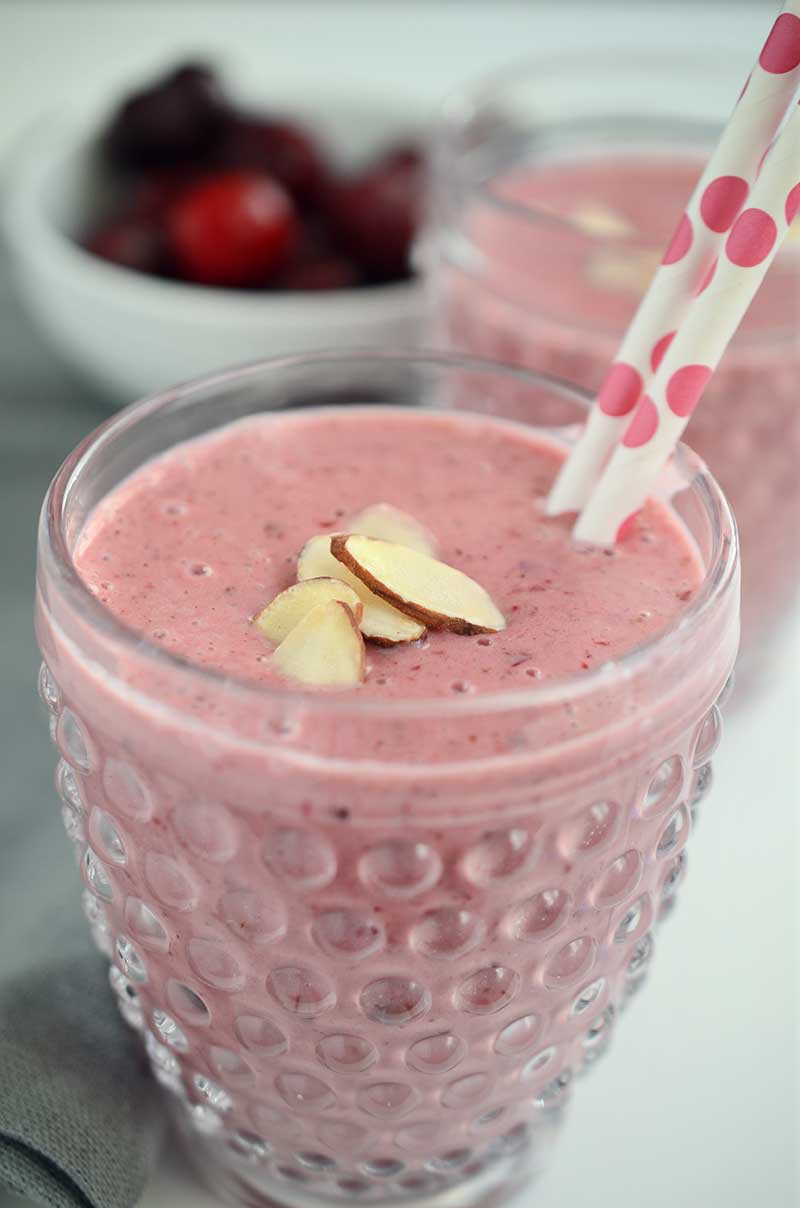 I adore this Cherry Almond Smoothie and am pretty sure it is going to become a permanent member of our breakfast rotation. One try and I think you'll want it to be a part of yours too!

Cherry Almond Smoothie Recipe
Ingredients:
1 cup keifer
1 1/2 cup frozen sweet cherries
2 tablespoons almond butter
1/2 cup honey vanilla yogurt
Instructions
1
Place all ingredients in a blender and pulse until smooth.