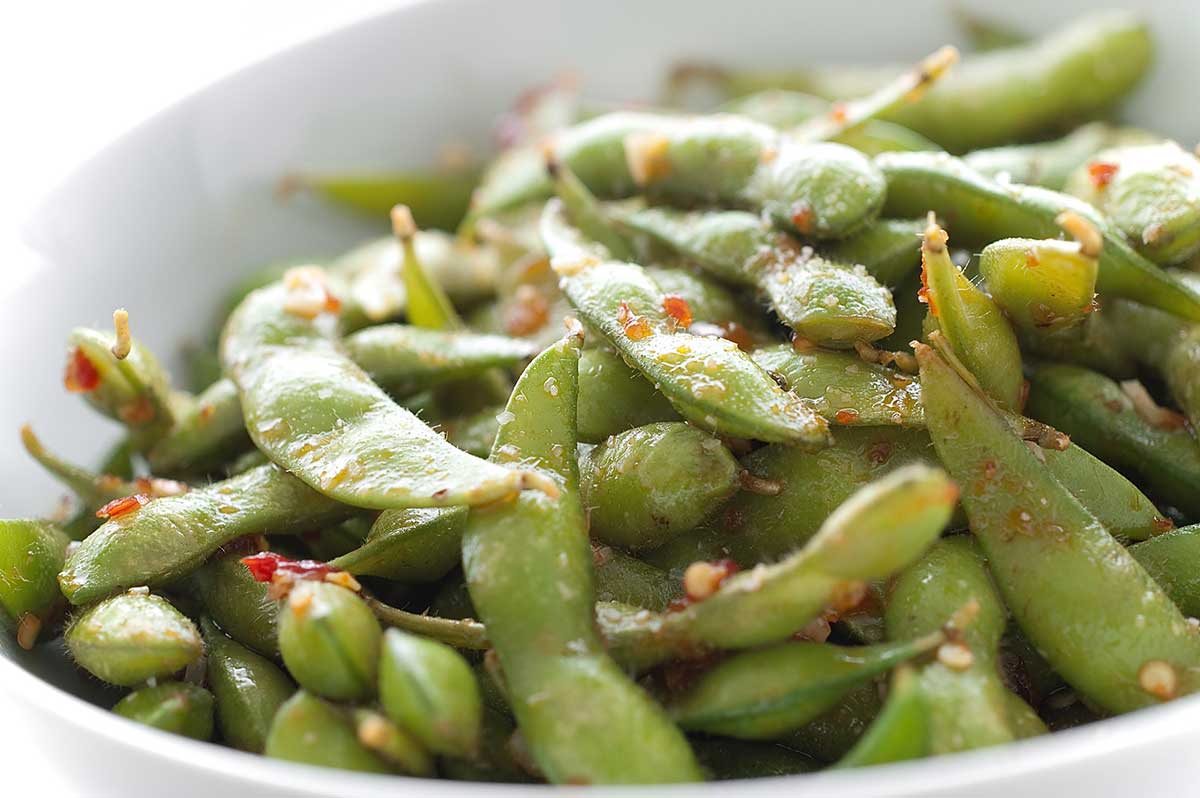 Chili Garlic Edamame
My experimentation with the loveliness that is edamame continues with this chili garlic edamame. Sure edamame is great steamed with a little kosher salt tossed on top, but toss it in some sauteed garlic and spicy sambal oelek and you've got a whole new ball game.
The other night Ryan and I were watching a baseball game and I didn't want to spend a whole lot of time in the kitchen making dinner. Instead I decided to make us a few different appetizers to snack on while we watched. I went with an Asian them and I cooked up a few of these potstickers, some wontons and this edamame dish. So quick and easy that I had it all on the table before the 2nd inning was over.
Chili Garlic Edamame Recipe
Ingredients:
1 pound edamame in shells
1 tablespoon peanut oil
2 cloves garlic, minced
2 teaspoons sambal oelek
kosher salt
Instructions
1
Cook edamame according to package directions. Transfer to a bowl.

2
Heat peanut oil in a small pan over medium heat. Add garlic and sambal oelek and cook for 30 seconds.

3
Pour chili-garlic mixture over the top of edamame and toss to coat. Sprinkle with kosher salt. Serve.