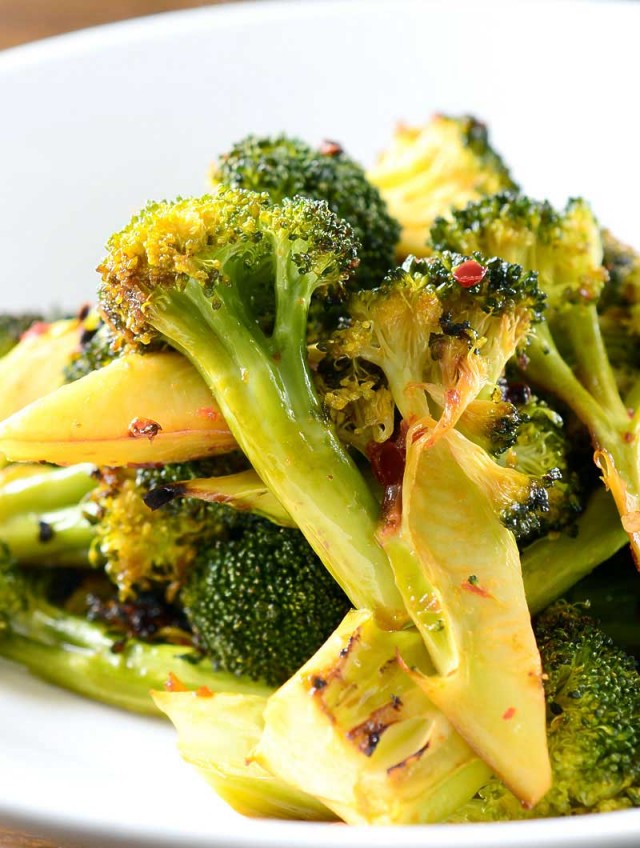 Chili Roasted Broccoli
After the rich, decadent truffles I shared the other day, I thought I would lighten things up a bit today with this chili roasted broccoli.  It's spicy. It's tender with crispy edges. It pairs well with a variety of dishes and would even work well tossed into a stir fry. And if all that isn't enough, it is also beyond easy to make.
We love broccoli in our house. We usually eat it once, if not twice, a week. Being that we eat it so much, I'm always looking for new ways to try it. Well a few months back we had dinner at a friend's house and they roasted broccoli for us. I had never had roasted broccoli before and it was delicious. It was tender but it had little crispy edges. I loved it, Ryan loved it and Kellan even loved it. Ever since then I've been roasting my broccoli and I don't see myself settling for plain ol' steamed broccoli again.
You can do so many different flavor combinations with roasted broccoli. Simple salt, pepper and olive oil works great but so does this Asian twist with garlic chili and soy sauce. Are there any flavor combos you'd suggest?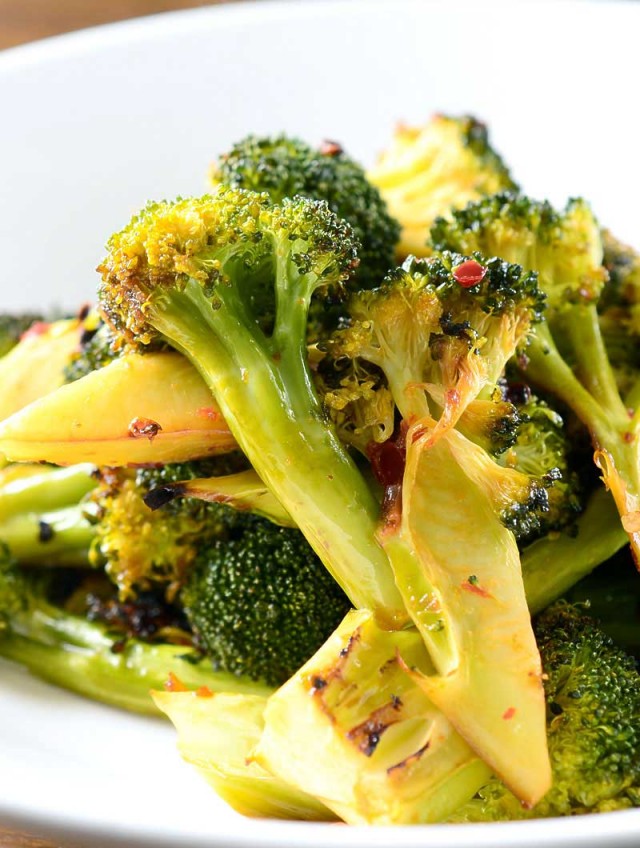 Chili Roasted Broccoli
Broccoli tossed in a spicy chili sauce and roasted until tender and caramelized.
Preheat oven to 375 degrees.

In a bowl whisk garlic chili sauce, soy sauce, olive oil and salt together.

Place broccoli florets on to baking sheet. Pour sauce over the top. Toss to coat.

Bake for 30 - 35 minutes or until broccoli starts to caramelize. Serve hot.
Keywords:
broccoli, Food, Recipe, side dish, spicy, vegetable, Vegetarian