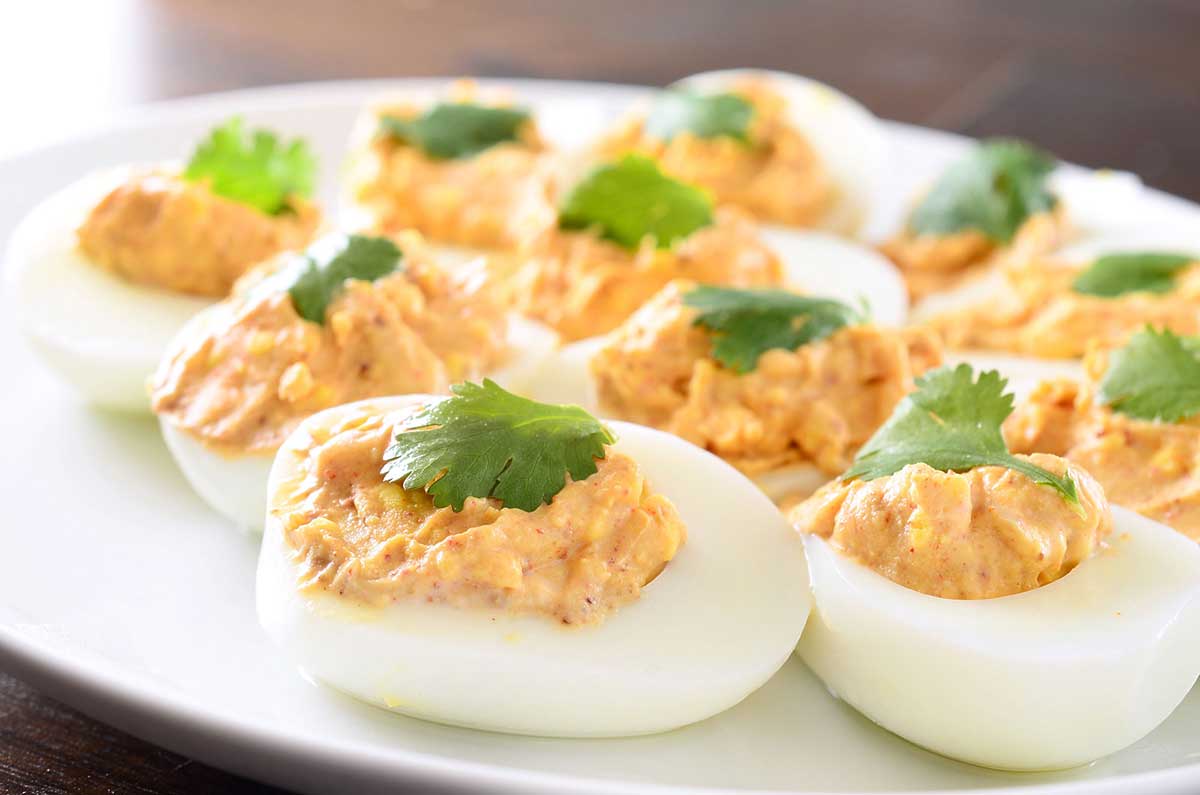 Chili Spiced Deviled Eggs
Ryan and I decided that dying eggs with a 5 month old would be a little messy so we didn't dye eggs this year. We hard boiled eggs though. So we got halfway there. I knew we weren't going to dye them but its not Easter to me without a plate of deviled eggs to devour in the days following. This year I decided to make deviled eggs with a bit of a Latin flare with chili powder, cumin and cilantro.
There are so many ways to make deviled eggs. Of course there is the classic version. Then there is this version with Sriracha, everyone's favorite condiment. There is even this Indian inspired version. And these are just the tip of the iceberg. Get into your kitchen and experiment! It's fun. You can even experiment with this version like making it a tad bit spicier by replacing the cilantro with a slice of fresh jalapeno.
Chili Spiced Deviled Eggs
Make these spicy deviled eggs with your leftover Easter eggs.
Place yolks, mayonnaise, chili powder, garlic powder, cumin and salt in a bowl. Mix well. Mixture may be on the dryer side. Add another tablespoon of mayonnaise if you'd like the mixture creamier.

Spoon the mixture evenly into the eggs. Top with cilantro leaf. Chill until ready to serve.
Keywords:
appetizer, deviled egg, Easter, eggs, Food, Recipe, snack