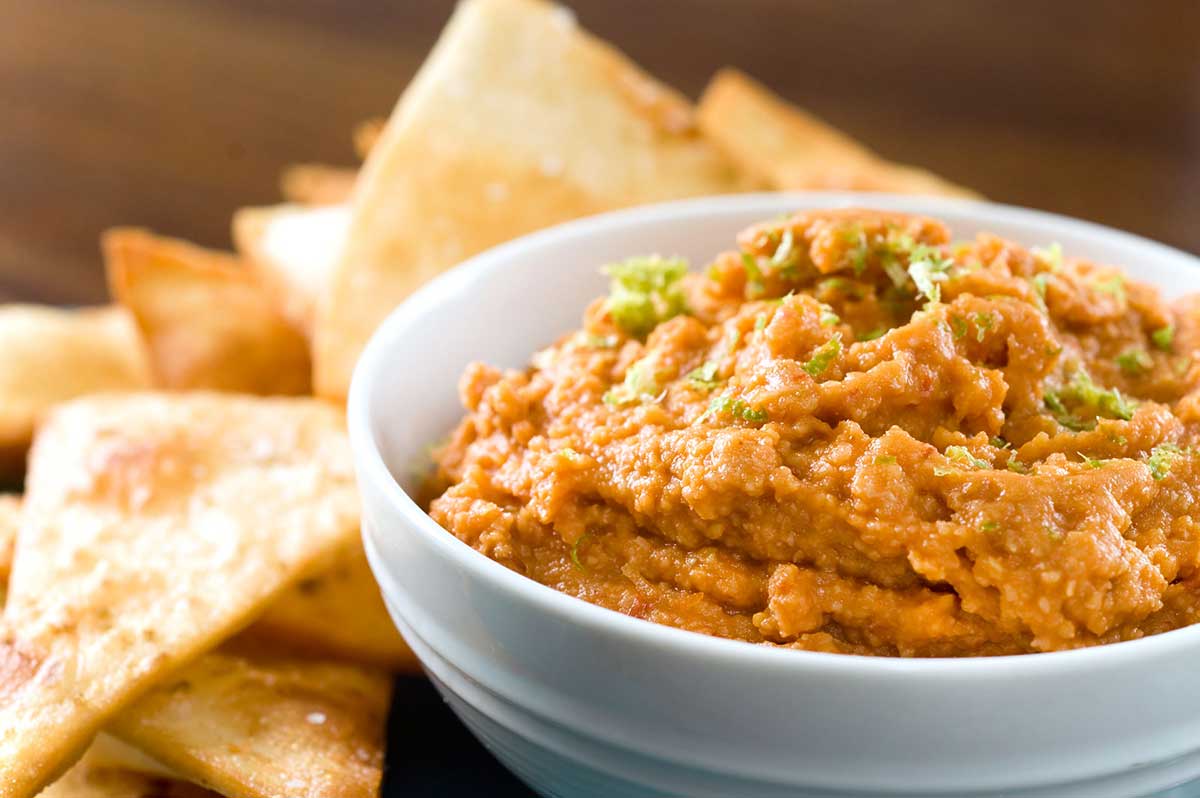 Chipotle Hummus
With only 5 or so weeks left of this pregnancy, I've reached the point where I can't eat 3 large meals a day. Instead I need to snack. As much as I want to snack on Oreos, french fries, potato chips and a host of other things that I dreamed of eating day and night while pregnant, the truth of the matter is I should be eating stuff that is a little bit healthier. Something that satisfies my need to snack as well as my tummy. This protein packed, spicy hummus does just that.
Not only is this the perfect food for a snacking pregnant woman, it also happens to be a really good party dip. Whether it be a super bowl party, world series party or a night with the girls. It really is a crowd pleaser, just make sure you keep an eye on the heat. I used two chipotle peppers and it was a tad bit spicy. If you like things a little less spicy use 1 pepper.
While this dip would be great with veggies or pita chips, I actually decided to fry some flour tortillas and sprinkle them with salt and cumin. It was a nice twist, and super easy to do. Just slice the flour tortillas into triangles and fry them until golden, 1 – 2 minutes.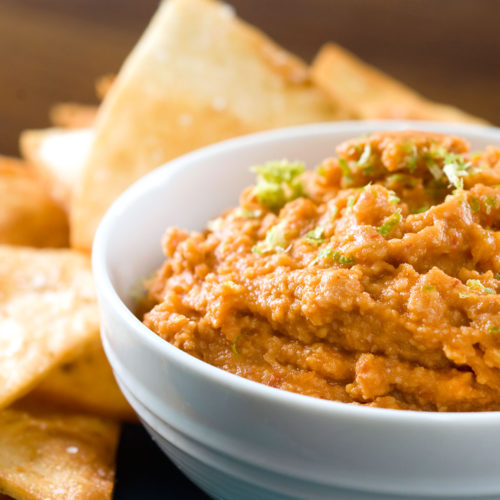 Chipotle Hummus
A nutty, spicy dip perfect for just about any kind of party.
Ingredients:
1

15 ounce can garbanzo beans, 3 tablespoons of the liquid reserved

1

tablespoon

olive oil

1 - 2

chipotle peppers in adobo

1/2

teaspoon

paprika

1/2

teaspoon

cumin

1

teaspoon

lime juice

1/2

teaspoon

kosher salt

1/2

teaspoon

lime zest
Combine garbanzo beans, reserved liquid, olive oil, chipotle peppers, paprika, cumin, lime juice and kosher salt in a food processor. Pulse until smooth.

Transfer the hummus to a bowl, sprinkle with lime zest. Cover and refrigerate for 1 hour. Serve.
Keywords:
appetizer, chipotle, Dip, Food, football food, hummus, man food, Recipe, snack, super bowl