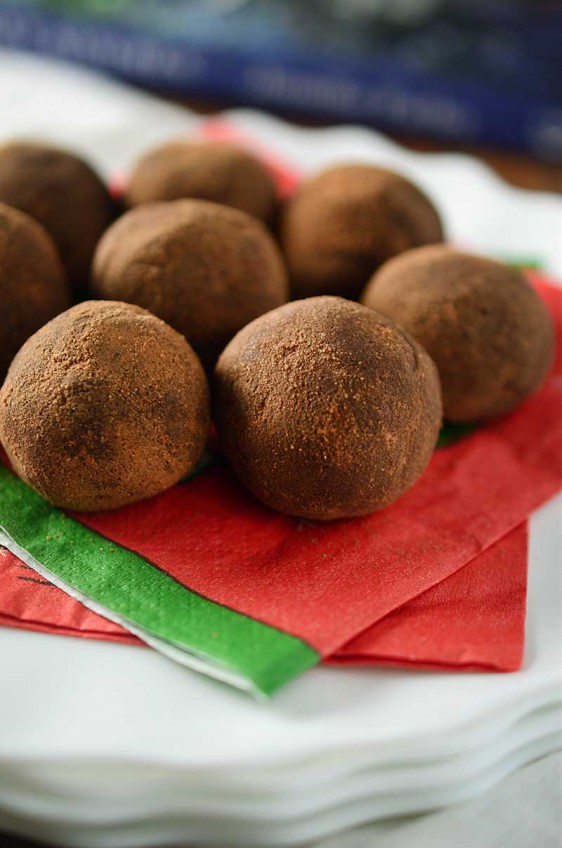 Chocolate Malt Truffles
Chocolate Malt Truffles are dangerously easy to make, sinfully decadent and perfect for holiday candy plates!
One of the cool things about blogging for so long is that over the years I have seen some wonderful things happen to some of my friends. I can now wander bookstores and see my friends with their very own cookbooks! How cool is that? Today, I wanted to share with you my friend Jennifer's cookbook: The Gourmet Kitchen.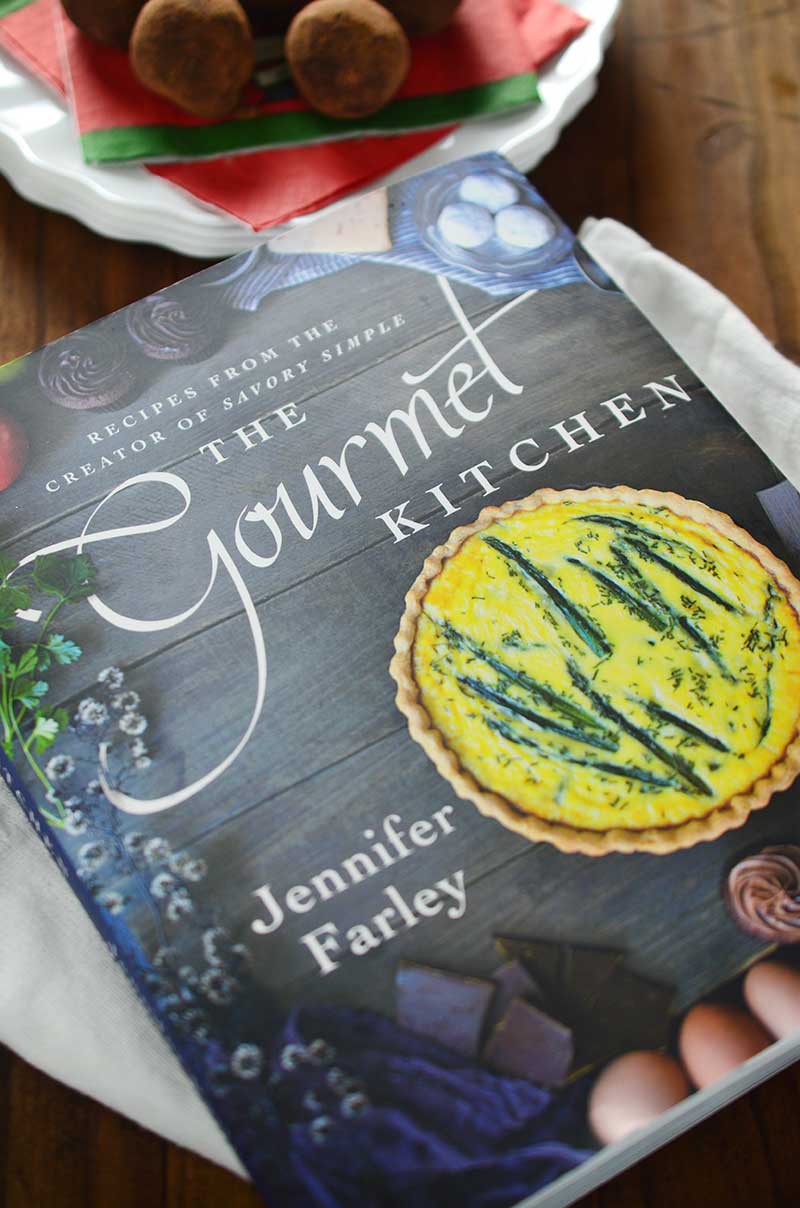 You may know Jennifer's blog Savory Simple. Her recipes are straight-forward and her photography is GORGEOUS. There are so many scrumptious recipes in this book. The book is broken into the following categories: Homemade Stocks, Breakfast and Brunch, Soups and Salads, Appetizers and Sides, Main Courses and finally Sweets and Treats. And it's loaded with recipes like Baked Eggnog French Toast, Butternut Lobster Bisque, Boursin Deviled Eggs, Korean BBQ Slow Cooker Pulled Pork Tacos and Chocolate Espresso Layer Cake. I cannot wait to try them all.
So far I have had the opportunity to try the cauliflower soup, the mushroom dumplings and these Chocolate Malt Truffles. While all have turned out wonderful, the Chocolate Malt Truffles are down right sinful.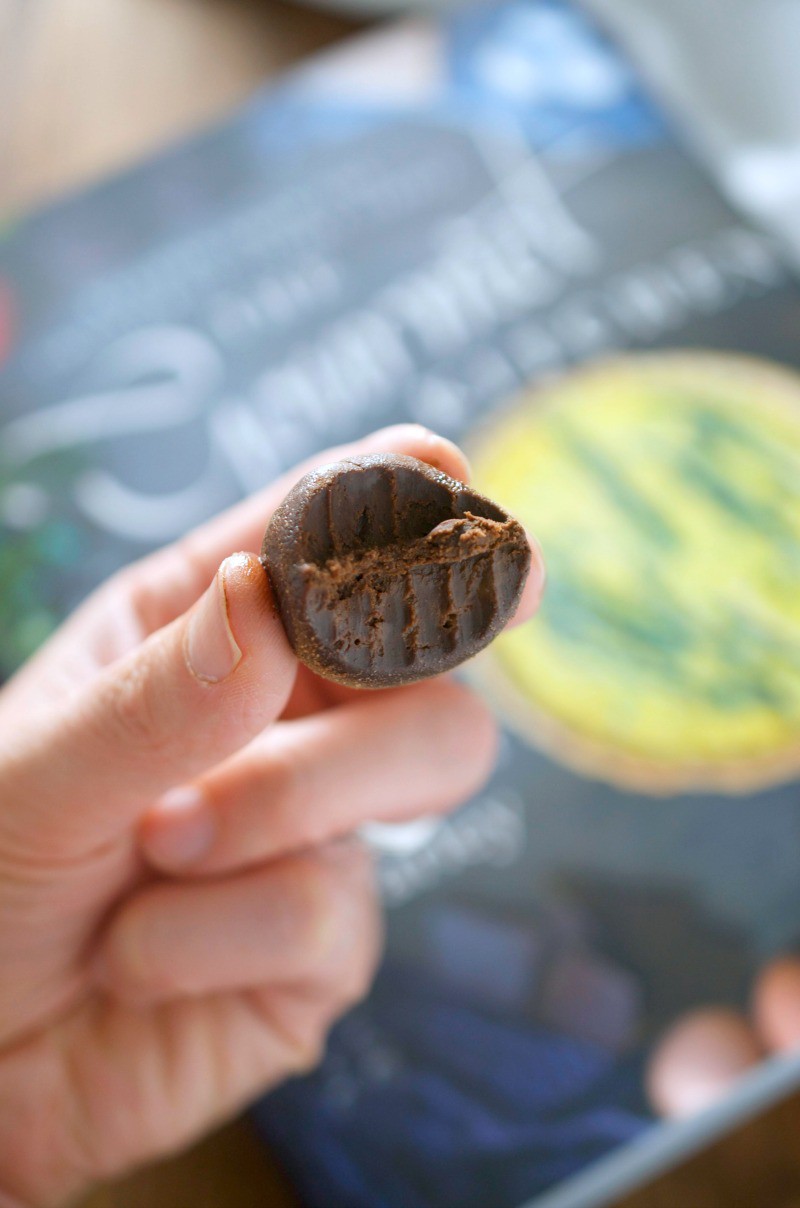 I figured that now that the Christmas season is in full swing, it is the perfect time to share these Chocolate Malt Truffles. I always assumed that truffles were kind of hard to make so I avoided making them for years. Jennifer's recipe however, is so easy to follow and the results were amazing.
These truffles are rich, chocolaty and have just the right amount of sweetness. Also, chocolate and malt is like one of the best combos ever.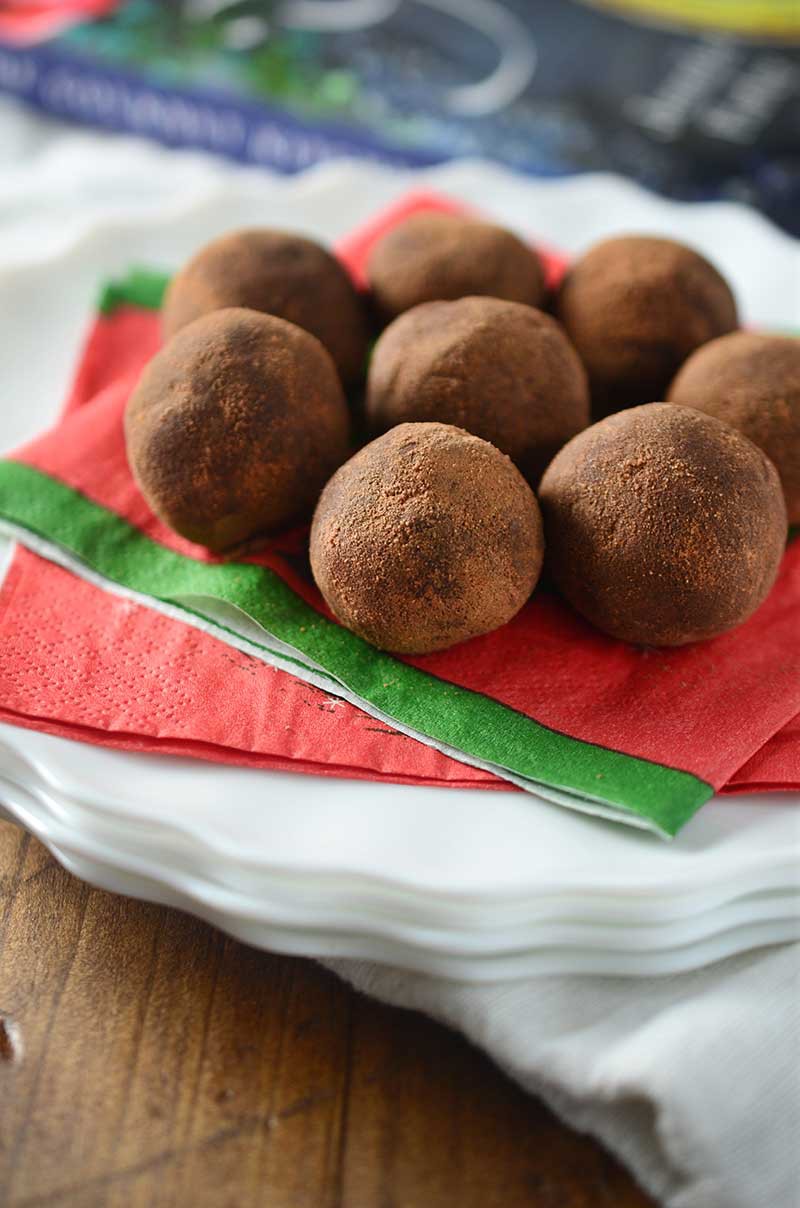 Each Christmas I like to make Christmas goodie bags to hand out to family and friends. Usually they are filled with cookies and fudge. This year, I think I'm going to have to up the ante, and include these Chocolate Malt Truffles too. If you are making trays for your family and friends this Christmas season you should include them too!  And if you're buying gifts for someone that loves to cook, then you need to buy Jennifer's book :)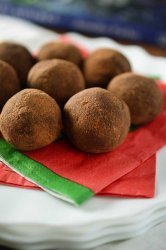 Chocolate Malt Truffles
Chocolate Malt Truffles are dangerously easy to make, sinfully decadent and perfect for holiday candy plates!
Place chocolate in a medium bowl and set aside.

To form the ganache, heat the cream in a small saucepan over medium-high heat. As it begins to simmer, whisk in the malt powder, stirring until evenly combined. Once the cream has come to a boil, remove from heat and pour over the chocolate. Allow the mixture to sit for 2 - 3 minutes. With a heatproof spatula, stir until the chocolate has melted completely and the mixture is combined.

Allow the ganache to cool slightly, then cover the bowl with a towel and chill in the refrigerator for 3 hours or overnight.

In a small bowl, whisk the cocoa powder and malt powder for topping.

Use a tablespoon to scoop out some ganache and quickly roll into a ball. Body heat will cause the ganache to start melting quickly; kitchen gloves will provide a barrier and make the rolling process easier. Toss in the topping and set aside. Repeat until all of the chocolate has been used.

The truffles will soften as they warm, so keep them refrigerated before serving.
Recipe from The Gourmet Kitchen by Jennifer Farley. Enjoy!
Keywords:
chocolate, Christmas, dessert, savory simple, truffles