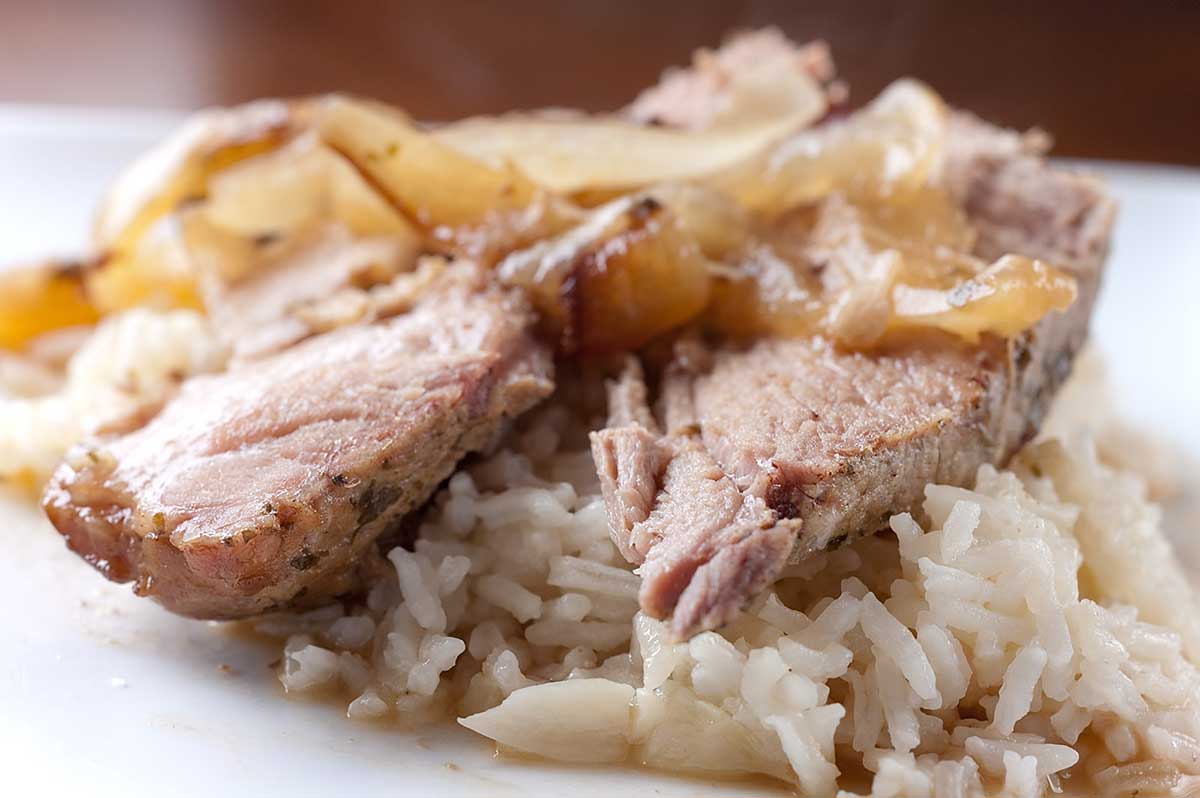 Cilantro Lime Slow Cooker Pork
It's snowing here. And looking at the weather map it seems that here is a good chance that it is snowing or at least cold where you are too. It is after all January.  And personally, I cannot think of a better way to embrace the cold, snowy weather than make something that cooks low and slow. Something that has such an enticing aroma that just walking through your kitchen makes your mouth water. Something like this cilantro lime pulled pork.
I already have a recipe on the blog for slow cooker pulled pork. That recipe is great. It's traditional and is a great go to recipe. But when I decided to make slow cooker pork yesterday I wanted something just a little different. So Monday night I decided to make a marinade that incorporates the bright flavors of cilantro and lime. Then I let the pork and the marinade have a slumber party in the refrigerator. The result was this tender, flavorful, succulent pork.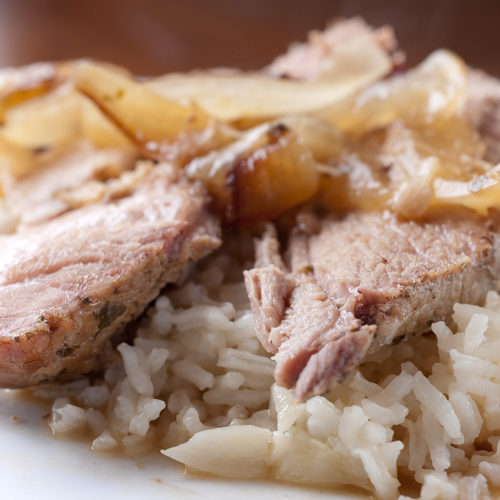 Cilantro Lime Slow Cooker Pork
Cooked low and slow this pork creates an aroma so enticing just walking into the kitchen will make your mouth water.
Ingredients:
1/2

cup

olive oil

2

garlic cloves minced

2

tablespoons

lime juice

1

tablespoon

white vinegar

1 1/2

teaspoon

adobo seasoning with cumin

2

tablespoons

chopped fresh

or 2 teaspoons dried cilantro

1

4 pound bone in pork shoulder

1

medium onion

sliced

2

cups

beef broth
Whisk first 6 ingredients together in a bowl to make the marinade

Use a knife to slice shallow cuts all over the pork shoulder. Place pork shoulder in a bowl or reseal able plastic bag. Pour the marinade over the top. Turn the pork shoulder in the marinade to coat completely, cover (or seal). Refrigerate for 6 - 8 hours or overnight. Reserve marinade.

After the pork has marinated, heat a cast iron or other heavy bottom skillet over medium-high. Sear the pork to brown it on all sides.

Lay the sliced onion in the bottom of the slow cooker. Place the pork on top with the fat side up. Pour the beef broth and remaining marinade over the top. Cover and cook on low for 8 hours.

Once the pork has cooked, remove it and allow it to rest for 10 minutes. Meanwhile pour the pan juices into a skillet on high. Bring to a boil and allow to cook until reduced by half about 5 minutes.

Slice pork and serve with sauce along side or poured over the top.
Keywords:
comfort food, Food, pork shoulder, Recipe, slow cooker, slow cooker pork