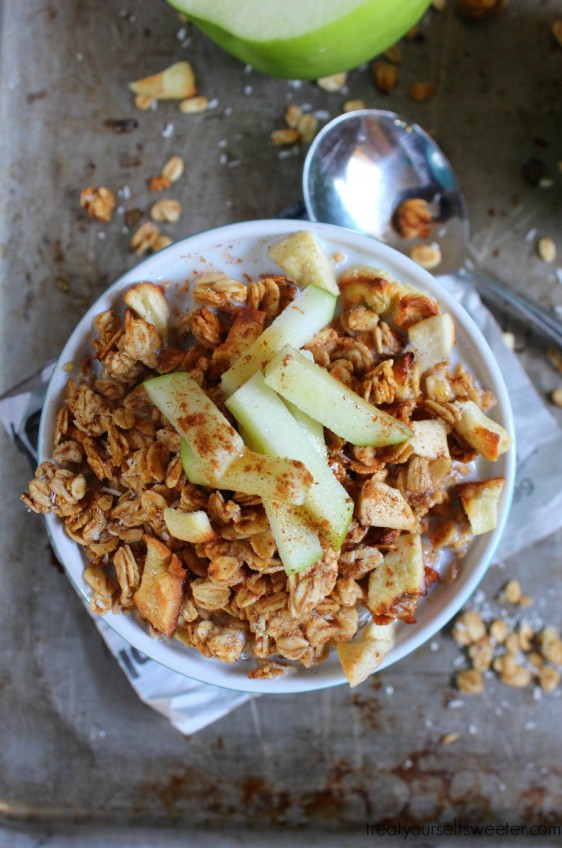 Cinnamon Apple Granola
Cinnamon apple granola is a quick and easy snack mix, perfect for breakfast, packing into lunch boxes, or for an afternoon snack. This easy granola recipe has clean food ingredients and just a touch of honey for sweetness.
Hi guys! Kirsten from Treat Yourself Sweeter is here again to share with you this recipe for Cinnamon Apple Granola. With school back in session, this goodness makes the perfect back to school breakfast or afternoon snack! Hope you enjoy it! – Des
I'll just keep this out… and that…
I'm moving and…argh! Packing is not my favourite thing to do… especially the kitchen. So many fiddly little things that you might just need… you know, in the next week or two ;)
I think I went out too hard, too fast (I think they might be an Australian term that means I was too gung-ho. That still doesn't help, does it? Ummm…I did a whole heap at the start and now the fire has sizzled out and I really need help getting motivated…FAST! I hope that was better!
Packing the kitchen is hard. Waaaaay too many distractions for me (ah, where did that chocolate go?… I'm not sure where it went, maybe… it got packed ;) in my belly…) and then there is 'ohhh I really feel like I should bake something …'
Instead of going through that cupboard (you know, it is the one that everyone has… they chuck everything without an official home in there… take away menus, pens, half working batteries.. maybe a light globe and a bill you didn't want to pay :p ) , I decided to make cinnamon apple granola (quickly take a picture between some boxes) and then continue to finish the entire jar before the end of the weekend…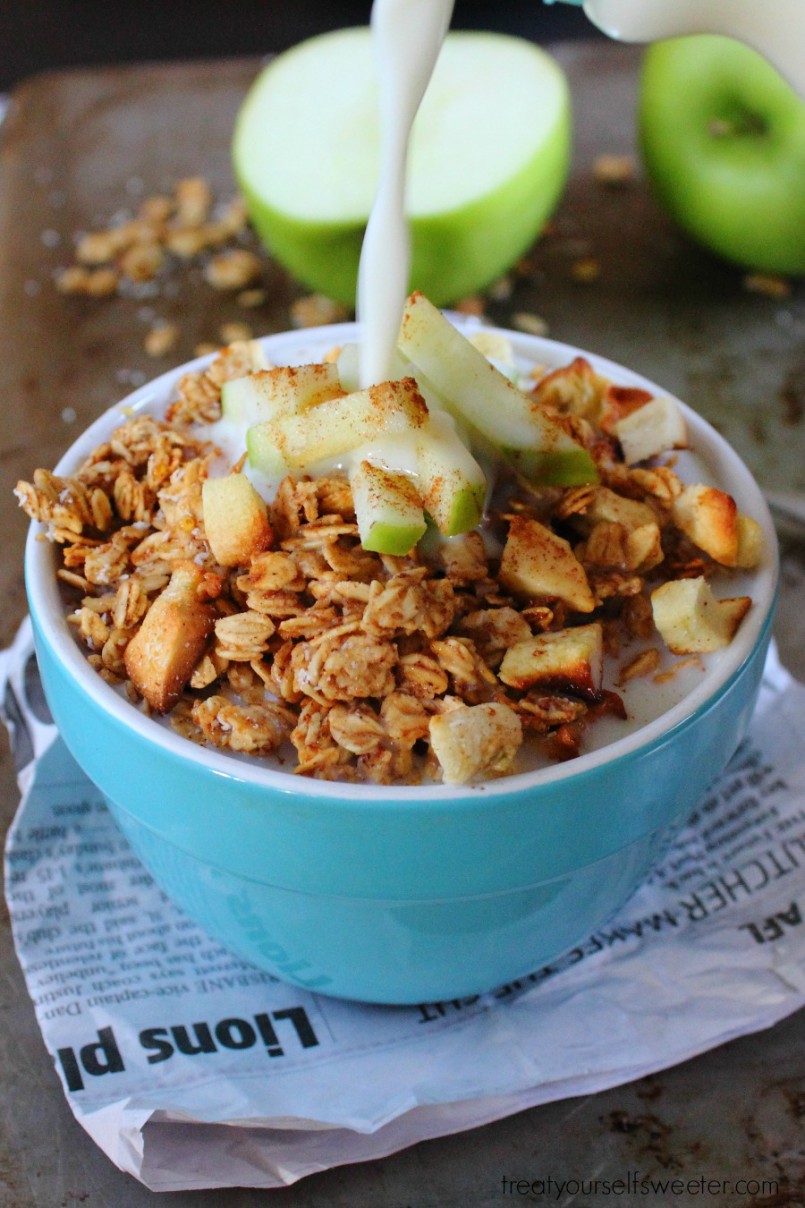 We had a rare sunny, winter day… the last few days have been horrible, grey and wet. The sun reminded me of the autumn/fall –  those perfect days where the sun is shining through the multi colored leaves, but it is still cold enough to snuggle up in a blanket on the couch. I wanted THAT… plus a bowl of delicious crunchiness, coffee… and a break!
Cinnamon apple granola is a serious delicious breakfast, snack and gift.
You can make it healthier by exchanging the butter for coconut oil, but it just might not be as crunchy or join together as well.
Any foodie tips for mid packing, moving and renovating?? (yeah, I think I'm crazy..) I wouldn't mind another distraction or two ;)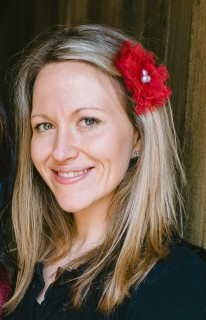 Connect with Kirsten: Blog ~ Facebook ~ Instagram ~ Pinterest ~ Twitter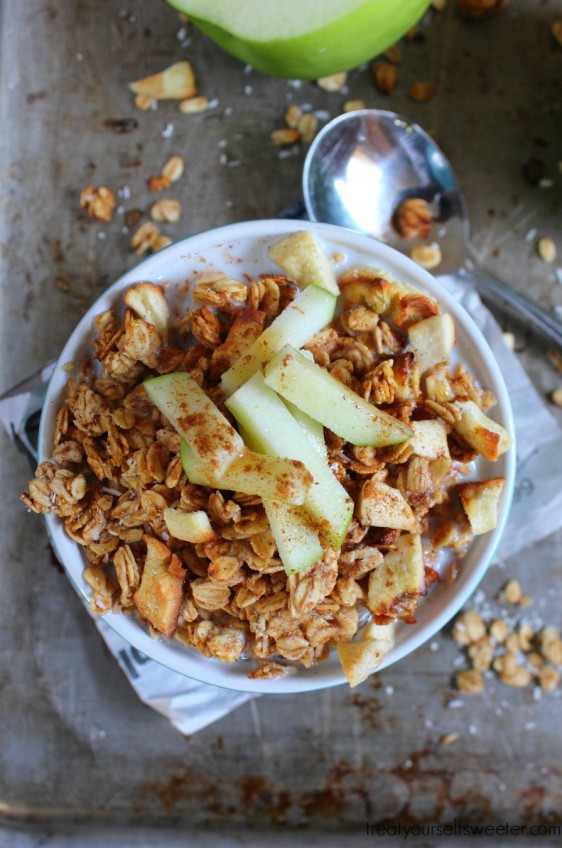 Cinnamon Apple Granola
This quick and easy Cinnamon Apple Granola recipe makes the perfect back to school breakfast, lunch box treat, or afternoon snack! Get the easy recipe here!
Preheat the oven to 350 F / 180 C.

In a small saucepan, melt the butter (or coconut oil) and honey together. Add the apple sauce and mix until well combined.

Add the oats and ground cinnamon and mix well so all the oats are coated.

Place on a lined oven tray and bake for 12-15 minutes until the oats begin to turn golden. Remove from the oven, mix and then add the apple and coconut and return to the oven. Cook for 5 minutes or until the granola is crunchy. Watch carefully to ensure the apple does not burn.

Cool and then store in an airtight jar
Keywords:
apple, cinnamon, granola, kid friendly