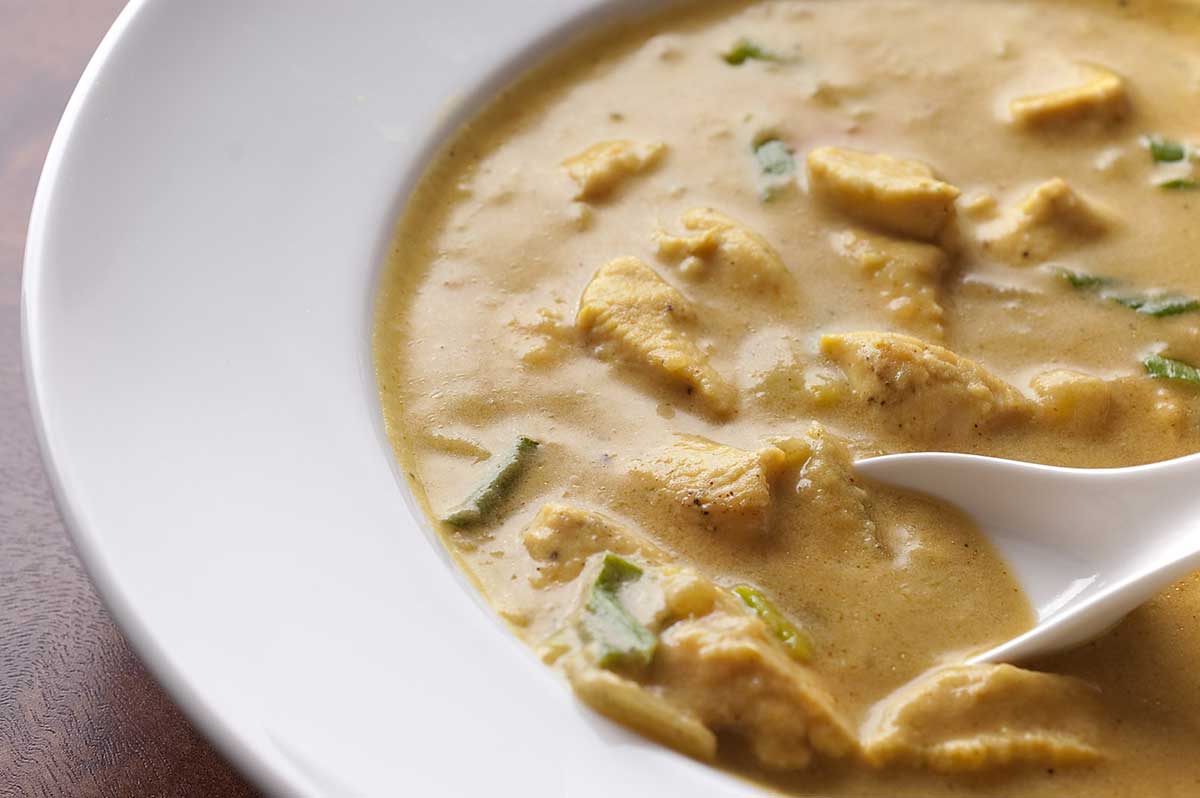 Coconut Curry Soup
Do you ever start cooking a meal with the intent to make one thing but the end result is something entirely different? This happens to me on occasion. This soup is the result of such an event. You see, it was inspired by a brothy noodle soup that Ryan had at a local Asian restaurant but when I started cooking one thing led to another and yada yada yada I ended up with this hearty, flavorful coconut curry soup.
Everything was going as planned when I started the soup but after I added the chicken broth and coconut milk it just wasn't as thick as I wanted it to be so I thought what the heck lets add some potatoes. Curry and potatoes are good together right? The answer, in my opinion is yes. They worked wonders. They did exactly what I wanted them to do. The potatoes made the soup a whole lot heartier. A whole lot thicker. But one thing I wasn't expecting was that they pretty much made the soup meal on its own that did not need the help of noodles. Oh well, I'll use those noodles in another recipe later on. Meanwhile I'll enjoy bowlful and bowlful of this soup.
Note: To make this vegetarian simply substitute vegetable broth for the chicken broth and omit the chicken.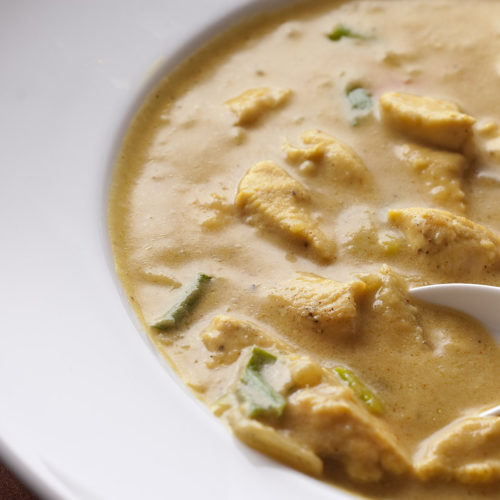 Coconut Curry Soup
This hearty, flavorful coconut curry soup is not what I intended to make but when life gives you potatoes why not add them to soup?
Season chicken breasts with salt and pepper.

Heat olive oil in a skillet over medium heat. Cook chicken, onions and garlic just until chicken is browned, 5- 7 minutes.

Stir in chicken broth, coconut milk, curry paste, turmeric and potatoes. Cook potatoes until soft about 10 minutes. Use a potato masher to mash potatoes slightly. This will thicken the soup. Reduce heat to low and let simmer for 30 minutes. Stir in green onions. Serve.
Keywords:
asian food, autumn, coconut, coconut milk, comfort food, curry, curry soup, fall, Food, Recipe, thai food