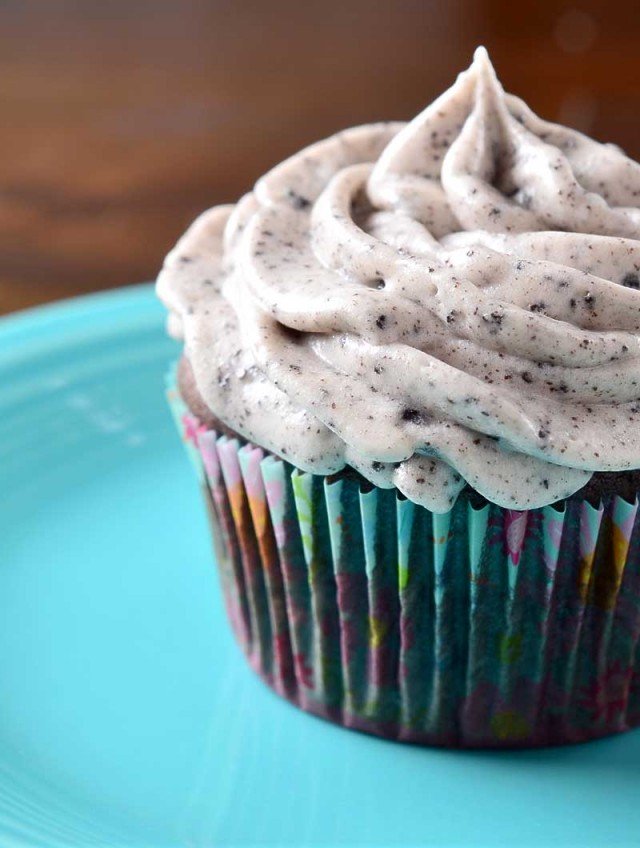 Cookies N' Cream Cupcakes
These cupcakes. Oh man these cupcakes. I just don't know what to say about them. I could say that they are chocolaty. I could say they are filled with a cookies and cream candy. I could say that they are frosted with the most delectable frosting I have ever tasted. But how about I just say: make them. Make them right now. It would be the best way to start off your weekend.
Dessert was once something that we rarely had in our home. I have just never been a really big dessert fan. I've always been one to pass up a cookie for a couple more potato chips.
I've always been a salty fan.
Then I got pregnant with Kellan.
I thought it was just one of those pregnancy things. Kinda like my craving for mayonnaise and how much chicken simply revolted me. I thought it would go away.
It didn't.
Here it is 17 months since I've been pregnant and I still want a little something sweet every night. That is when cupcakes come in handy. They are little yet decadent. And just the right amount of sweet to eat without feeling totally guilty.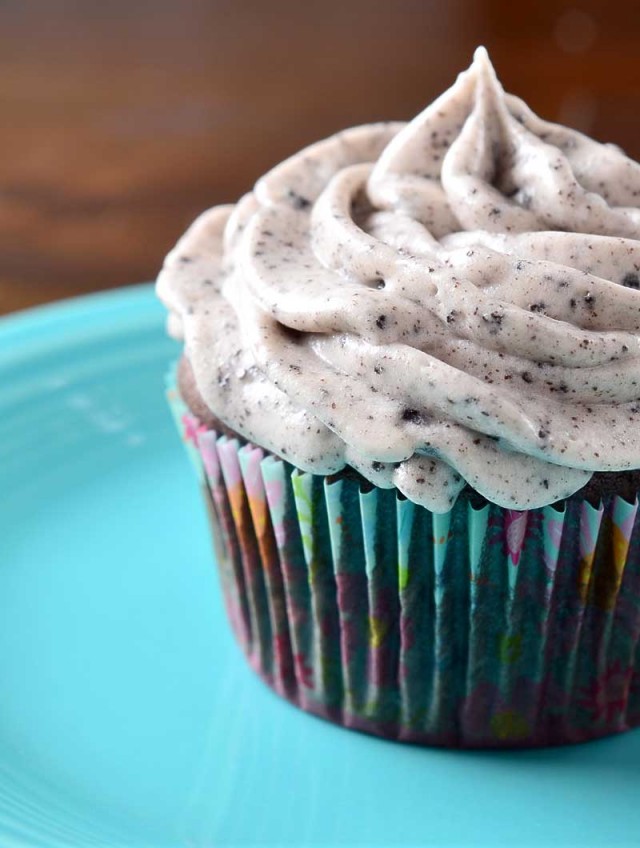 Cookies N' Cream Cupcakes
Moist chocolate cupcakes with a cookies n' cream candy center and a delectable Oreo frosting.
Cupcake Ingredients:
1/2

cup

unsalted butter

softened

2/3

cup

granulated sugar

2

eggs

1

teaspoon

vanilla extract

1 1/2

cups

all purpose flour

1 1/2

teaspoons

baking powder

1/4

teaspoon

salt

1/4

cup

dark cocoa powder

a blend of unsweetened and dutch processed cocoa powder

3/4

cup

whole milk

12

unwrapped cookies n' cream eggs

or cookies n' cream Hershey kisses
Oreo Frosting Ingredients
Preheat oven to 350 degrees. Place cupcake liners in a cupcake tin.

Use a mixer to cream together butter and sugar until fluffy. Beat in eggs one at a time. Scrape down the sides of the bowl after adding each egg. Beat in the vanilla.

Sift together flour, baking powder, salt and cocoa powder. Beat half of the flour mixture into the wet mixture.

Beat in half of the milk. Beat in remaining dry ingredients. Beat in the rest of the milk.

Fill cupcakes liners 2/3 of the way full. Place one egg or hershey's kiss in the center of each cupcake.

Bake for 15 - 20 minutes or until a toothpick inserted comes out with a few crumbs on it. Allow cupcakes to cool for a few minutes in the tin.

Transfer cupcakes to a cooling rack. Cool completely.

To make the frosting beat together butter and cream cheese until smooth. Beat in the powdered sugar, vanilla extract and milk. Continue beating until mixture becomes stiff but spreadable. Gently fold in the crushed Oreo cookies. Place frosting into a piping bag and pipe onto cupcakes. Serve.
Keywords:
cookies n' cream, dessert, Easter, Food, oreo, oreo frosting, oreos, Recipe, sweet, treat