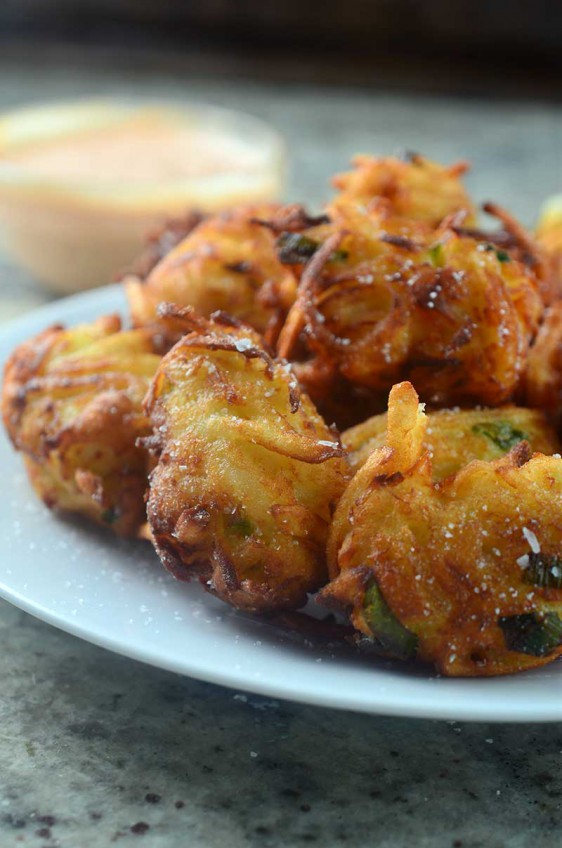 Crab Tater Tots
Disclosure: Alaska Seafood provided the crab for this recipe. I was not compensated in any other way. All opinions are my own. 
Ohhhh man have I got a recipe for you. If you like tater tots and you like crab, you're going to love these. They are loaded with all of the fried crispy goodness of tater tots as well as scallions, garlic and of course luscious chunks of Alaskan crab meat. Basically, these Crab Tater Tots are the ultimate tater tot.
I first tried Crab Tater Tots at a local restaurant and have been meaning to try them at home ever since. They are the ultimate pub food, but super easy to make at home.
For the crab meat, I used Alaskan King Crab because that is what is in season right now. It worked really well in this recipe but use what you have access to. As a pacific northwesterner, I also think that Dungeness crab would be wonderful.
When I first made tater tots a few years ago, I chose to parboil and grate the potatoes myself. That works great but for this recipe I wanted to make things even easier. For these Crab Tater Tots, I used hash browns that I found in the refrigerated section of the grocery store. They worked perfectly in this recipe and made this super easy. Like mix every thing in a bowl and form into tots, easy.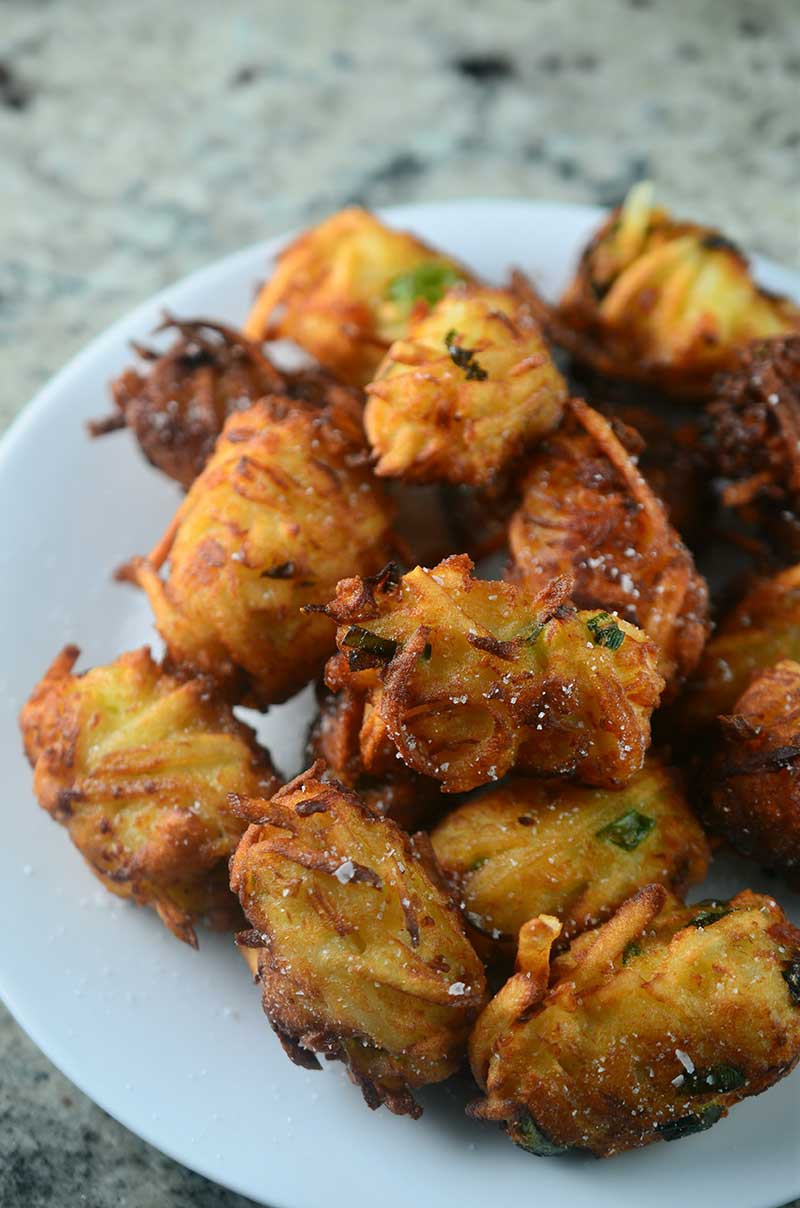 You do need to plan a head when making this recipe because the tots need to be refrigerated. Refrigerating them helps them stay together better when you're frying them. I refrigerated the first batch for about 4 hours and they fried very well without falling apart. The second batch spent 24 hours in the refrigerator and they also held together very well. So I recommend planning on refrigerating them for at least 4 hours.
And after you fry these little babies up, I highly recommend that you dip them in Spicy Sambal Fry Sauce. It takes these Crab Tater Tots to a whole other level.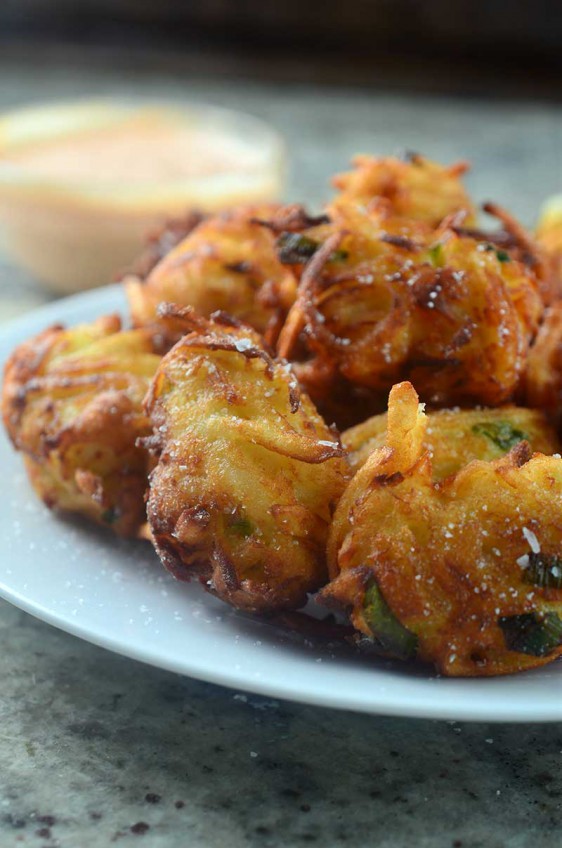 Crab Tater Tots
Everyone's favorite potato snack gets an upgrade with Alaskan crab to make the ultimate tater tot: Crab Tater Tots.
Combine all ingredients except oil in a bowl. Mix well.

Use a heaping tablespoon of mixture and form into tot shape. Repeat until all ingredients are used.

Place on a baking sheet or large plate. Cover loosely with plastic wrap and refrigerate for at least 4 hours or overnight.

When ready heat 1/2 inch of oil in a pan to 350 degrees. Once hot fry tots, in batches if necessary, until golden brown, about 3 - 4 minutes.

Use a slotted spoon to transfer to a paper towel lined plate. Sprinkle with salt.

Repeat until all tots are fried. Serve hot.
Keywords:
alaskan crab, Crab, seafood, tots