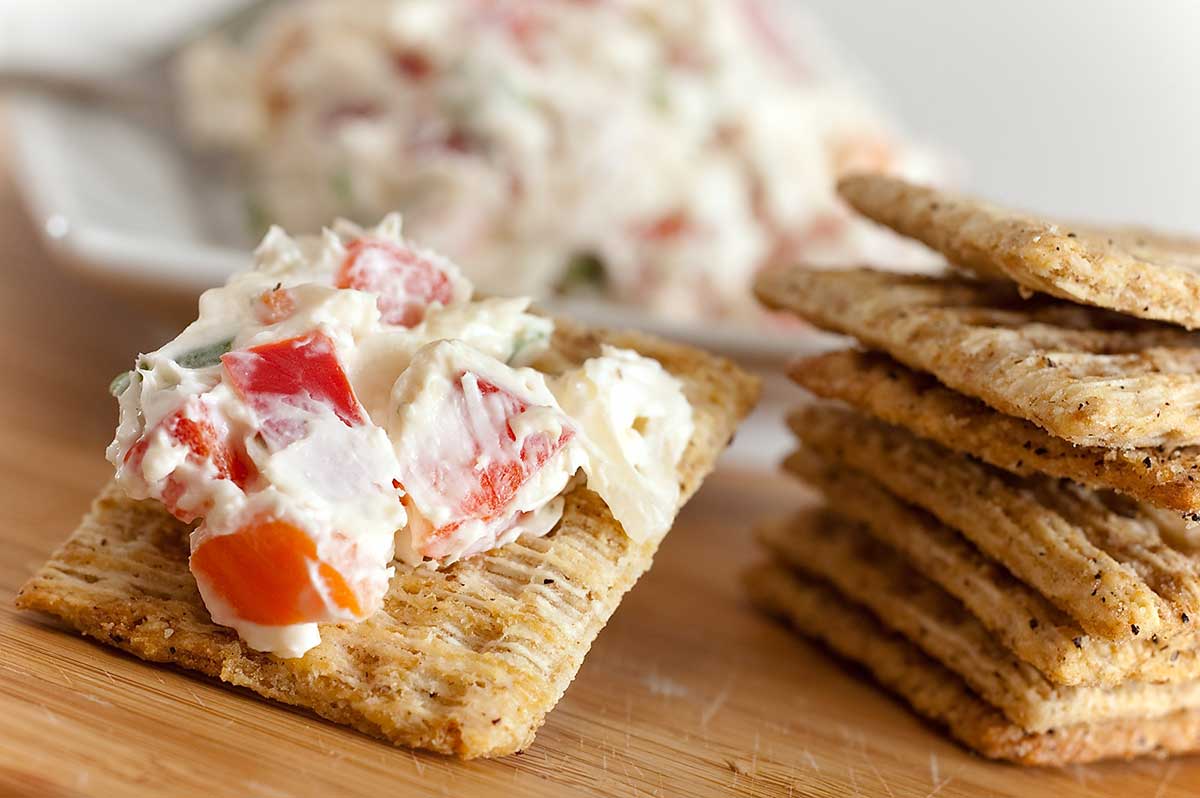 Creamy Vegetable Dip
We had some company coming over the other day and I wanted to make a quick dip to put out as a snack before dinner. This dip fit the bill perfectly. I was able to prepare it about an hour before everyone arrived which gave it just enough time to let the flavors of the cream cheese, mayonnaise, carrots, red bell pepper, garlic, green onions and dill mingle and create one heck of a scrumptious appetizer.

I actually got the idea for this dip when I was perusing the cheese section at the grocery store. They had a section of spreadable dips and I saw one titled Veggie Dip Spread. I looked at the ingredients and aside from a few ..ehem..preservatives, I thought this would be really easy to make at home. I grabbed some red pepper, green onions, carrots and cream cheese and I was good to go. Don't like those ingredients? Try subbing some of your favorite veggies, just be sure you can dice them small.
Creamy Vegetable Dip Recipe
Ingredients:
8 ounces cream cheese, softened
2 tablespoons mayonnaise
1/4 teaspoon garlic powder
1/4 teaspoon dried dill
1 red bell pepper, diced small
1 carrot, diced small
2 green onions, diced
salt and pepper to taste
Instructions
1
Use a hand held mixer to whip together cream cheese and mayonnaise until smooth.

2
Stir in remaining ingredients. Cover and allow to refrigerate for 1 hour. Serve.
Notes
You can serve this with any kind of cracker or veggie that you like. I personally served it with Cracked Pepper and Olive Oil Triscuits and everyone loved it. Enjoy!