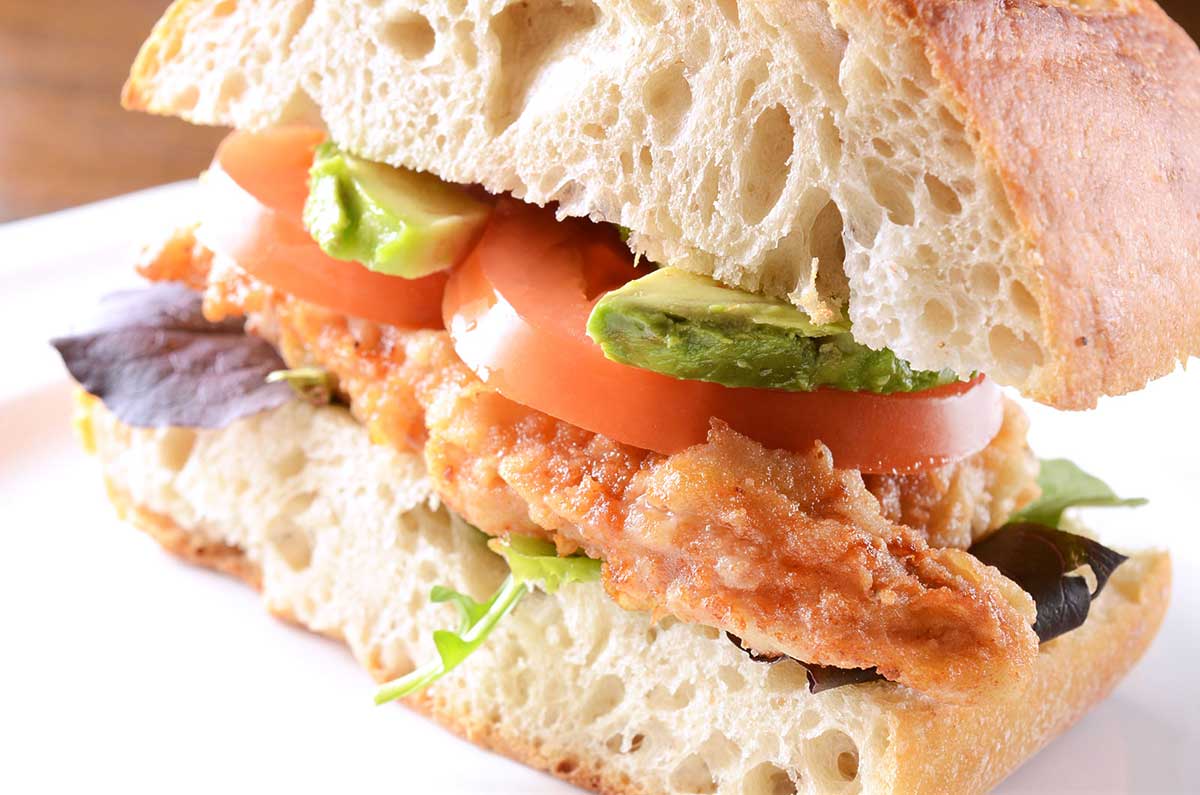 Crispy Pork Sandwiches
This is a big sandwich. This is a really big sandwich. But it's a really really good sandwich. It has everything going for it. Thick, crusty french bread. Cool lettuce. Creamy avocado. Sweet tomatoes and the star of the show, a succulent, crispy fried pork chop. Go a head. Make one….or 4.
I have heard that fried pork sandwiches are quite popular in other parts of the country but I can honestly say I have never tried one before I tried this recipe. I am not sure why. I am not sure why I never realized how delicious a fried pork chop would be on a sandwich. But it is delicious. And easy. I had these fried pork chop sandwiches on the table in about 15 minutes.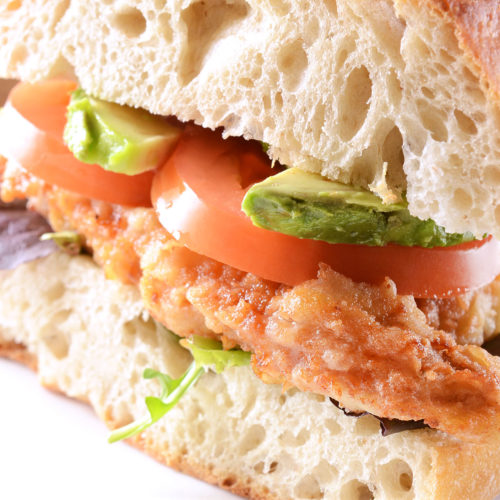 Crispy Pork Sandwiches
Crispy fried pork chops, sweet tomatoes and creamy avocado make this one heck of a sandwich.
Heat 1/4 inch of oil in a pan over medium heat.

In one bowl, combine flour, salt, garlic powder and pepper. In another bowl whisk together the egg and milk.

Dip the pork chops in the seasoned flour, then into the milk and egg mixture and into the flour once more.

Fry the pork chops for 2 minutes per side or until cooked through. Transfer to a paper towel lined plate to remove excess grease.

Spread mayonnaise onto bread slices. Layer lettuce, pork chop, avocado and tomato slices on top. Serve.
Keywords:
Food, man food, pork, pork chop, Recipe, sandwich, super bowl, superbowl