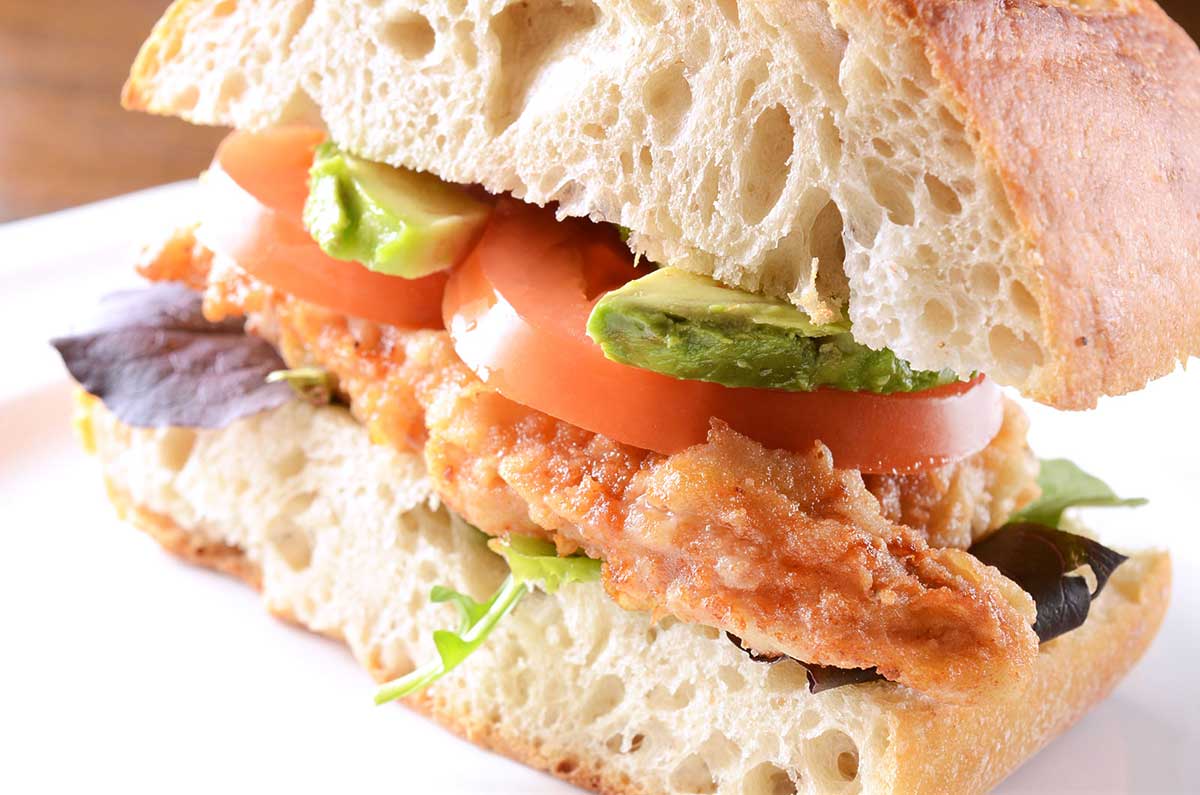 Crispy Pork Sandwiches
This is a big sandwich. This is a really big sandwich. But it's a really really good sandwich. It has everything going for it. Thick, crusty french bread. Cool lettuce. Creamy avocado. Sweet tomatoes and the star of the show, a succulent, crispy fried pork chop. Go a head. Make one….or 4.
I have heard that fried pork sandwiches are quite popular in other parts of the country but I can honestly say I have never tried one before I tried this recipe. I am not sure why. I am not sure why I never realized how delicious a fried pork chop would be on a sandwich. But it is delicious. And easy. I had these fried pork chop sandwiches on the table in about 15 minutes.
Crispy Pork Sandwiches Recipe
Ingredients:
oil for frying
1/2 cup all purpose flour
1/2 teaspoon kosher salt
1/2 teaspoon garlic powder
1/2 teaspoon black pepper
1 egg
1 tablespoon milk
2 boneless pork chops, flattened to 1/4 inch thick
4 slices crusty french bread
Mayonnaise
baby lettuce leaves
1 avocado, sliced
1 large tomato, sliced
Instructions
1
Heat 1/4 inch of oil in a pan over medium heat.

2
In one bowl, combine flour, salt, garlic powder and pepper. In another bowl whisk together the egg and milk.

3
Dip the pork chops in the seasoned flour, then into the milk and egg mixture and into the flour once more.

4
Fry the pork chops for 2 minutes per side or until cooked through. Transfer to a paper towel lined plate to remove excess grease.

5
Spread mayonnaise onto bread slices. Layer lettuce, pork chop, avocado and tomato slices on top. Serve.