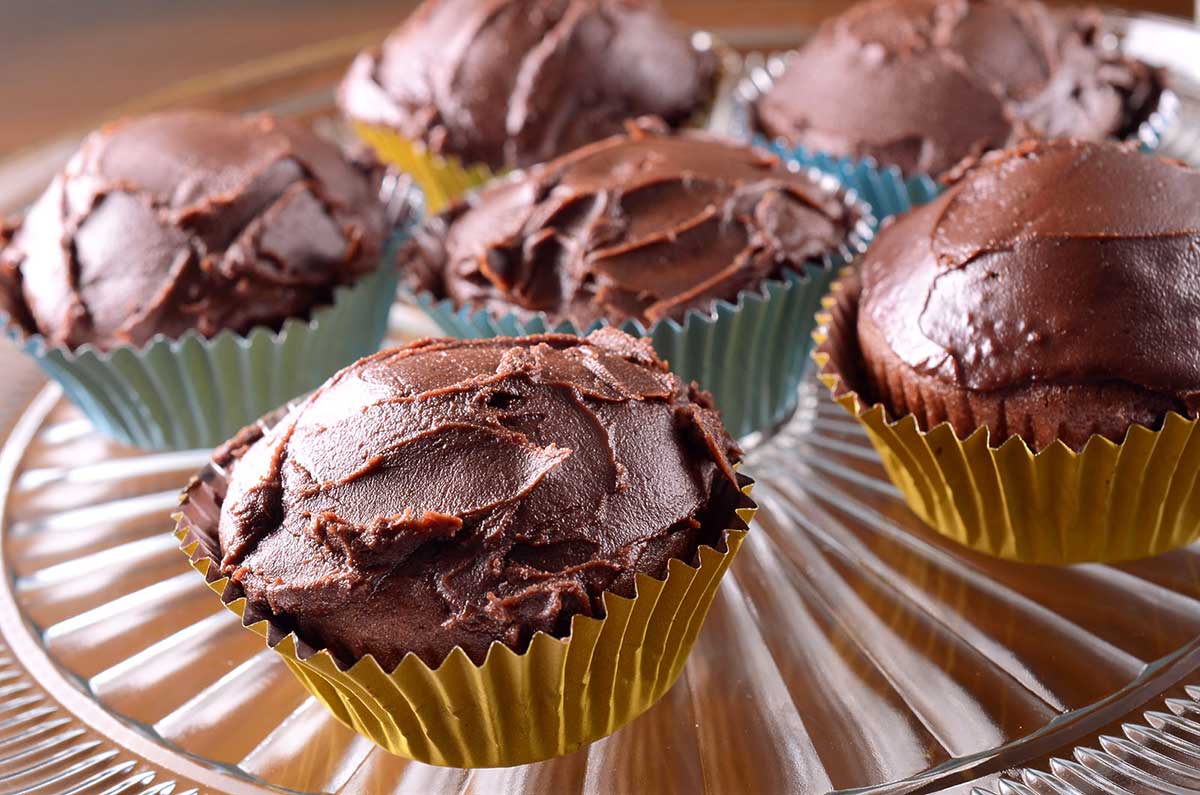 Dairy Free Double Chocolate Cupcakes
You may have noticed that the dessert recipes have been few and far between around here since Kellan was born. The reason for that is simple, Little Dude has a milk protein allergy. That means no butter, no milk and sadly no cheese for me. As a result, I've had to get a little creative in the dessert department. But that can be a good thing, and these cupcakes are the perfect example. They are moist, rich and delectable. And even better, there is not an ounce of dairy in them.
My saving grace on this dairy free diet has been coconut. Coconut milk. Coconut spread. Coconut ice cream. For this recipe I use a chilled coconut milk beverage. This is different from the coconut milk that comes in a can. It has a much thinner consistency. It's great for drinking, using in cereal and in this case, baking. I also use a coconut spread instead of butter in the frosting which is a great substitute. And surprisingly doesn't add much of a coconut flavor at all.
If you don't need to eat dairy free you can always substitute the coconut milk with cow's milk and the coconut spread with butter.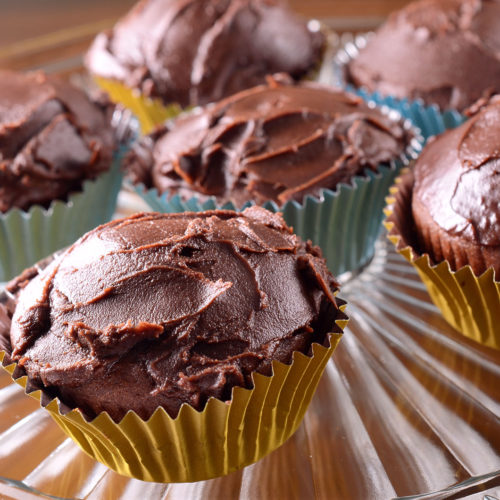 Dairy Free Double Chocolate Cupcakes
Rich, moist, decadent double chocolate cupcakes that just happen to be dairy free.
Ingredients:
1/4

cup

unsweetened cocoa powder

1 1/2

cups

all purpose flour

1 1/2

teaspoons

baking powder

2/3

cup

bakers sugar

2

whole eggs

1

teaspoon

vanilla extract

1/2

cup

vegetable oil

1

cup

coconut milk beverage

divided

1/4

cup

coconut spread

2

ounces

unsweetened chocolate

1 1/2

cups

to 2 cups powdered sugar
Preheat oven to 350 degrees. Line cupcake tin with cupcake liners.

Sift together cocoa powder, flour and baking powder. In another bowl whisk together sugar, eggs, vanilla, vegetable oil and 3/4 cup coconut milk. Gradually whisk flour mixture into sugar mixture.

Fill cupcake liners 2/3 full. Bake in preheated oven for 12 – 15 minutes or until a toothpick inserted comes out clean.

Allow to cool for several minutes in the cupcake tin. Transfer to a cooling rack to cool completely.

While cupcakes are cooling make the frosting by melting the coconut spread and unsweetened chocolate together over low heat. Remove from heat and allow to cool.

Once cooled, whisk together chocolate mixture and 1 1/2 cups powdered sugar. Stir in remaining 1/4 cup coconut milk. Frosting will become thicker as it cools. If you would like it a little thicker, add more powdered sugar until desired consistency.

Frost cooled cupcakes and serve.
Keywords:
chocolate, coconut milk, coconut spread, cupcake, dairy free, dessert, Food, Recipe, sweet