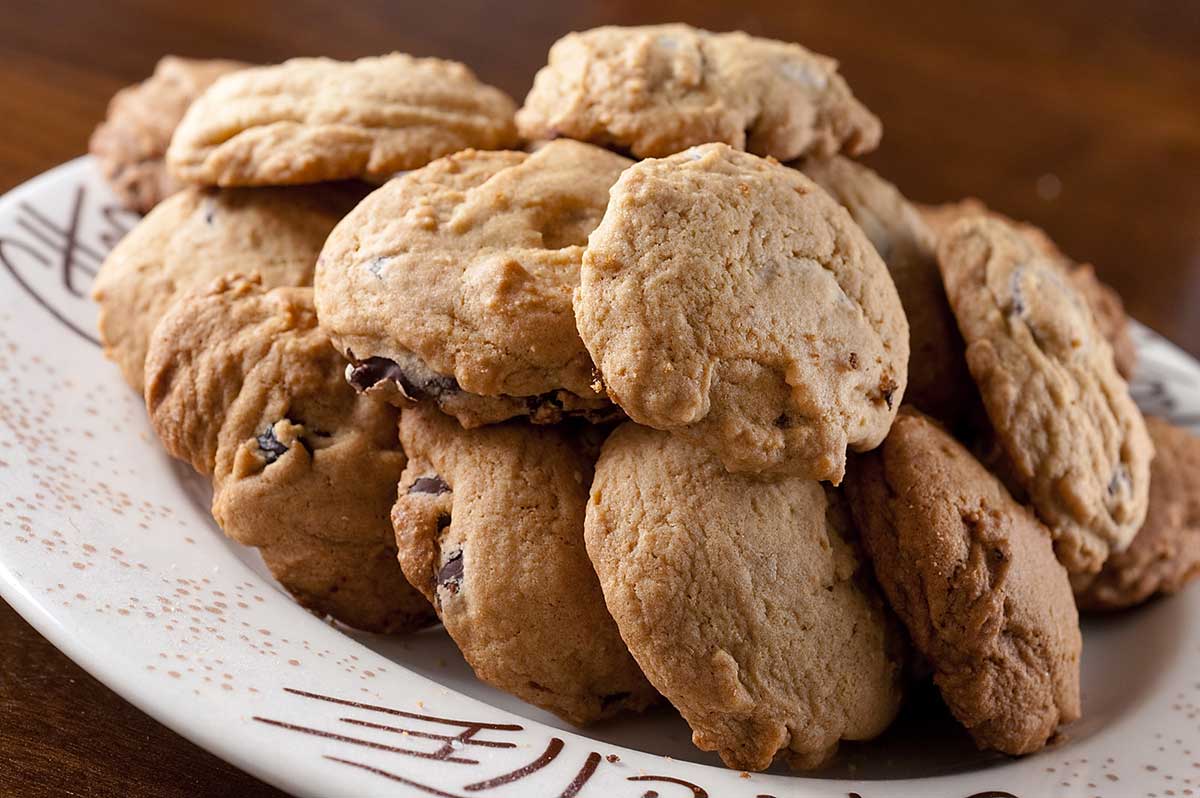 Dark Chocolate Chip and Cherry Cookies
Last weekend I shared on facebook that I was craving chocolate chip cookies. Someone then suggested that I add dried cherries to the cookies. I could hug her right now because that was the best idea I had heard in a long time. Sure chocolate chip cookies are good but take those same, chewy, chocolaty, sweet cookies and add the sweet yet tartness of dried cherries and you have one heck of a cookie. And guys, Valentine's Day is just around the corner……
I love dried cherries. I mean love them. I throw them on top of salads. I mix them into ice cream. Heck, I even snack on them right out of the bag. I have no idea why I never thought to put dried cherries in cookies before. But this recipe has opened my eyes and now I'm thinking of all of the other things that I can add to chocolate chip cookies. What is your favorite thing to add?
Dark Chocolate Chip and Cherry Cookies Recipe
Ingredients:
1/2 cup butter, softened
1 cup lightly packed dark brown sugar
1/3 cup granulated sugar
2 large eggs
1 teaspoon vanilla extract
2 1/4 cup all purpose flour
1 teaspoon baking soda
1 teaspoon kosher salt
1 cup dark chocolate chips
1/2 cup dried cherries
Instructions
1
Preheat oven to 350 degrees.

2
Cream together butter, dark sugar and granulated sugar until light and fluffy. Beat in eggs one at a time. Beat in vanilla.

3
In another bowl mix together flour, baking soda and kosher salt.

4
With mixer (or beaters) running, gradually add in flour mixture. Mix until well combined. Fold in chocolate chips and dried cherries.

5
Drop rounded tablespoonfuls of cookie dough 3 inches apart on a baking sheet. Bake in preheated oven 10 - 13 minutes or until cookies are lightly browned.

6
Transfer cookies to a cooling rack.

7
Serve cookies hot or cold.