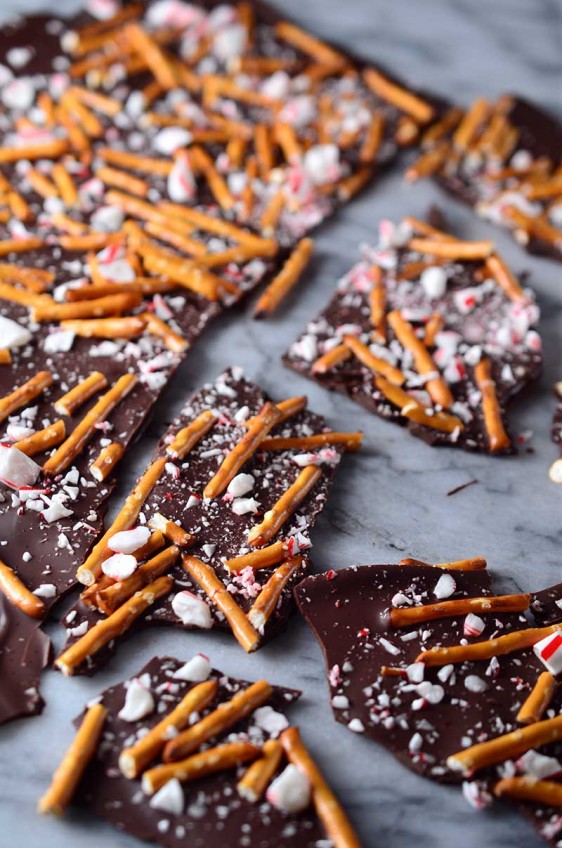 Dark Chocolate Pretzel Peppermint Bark
One of my favorite things about Christmas time is the baking, but to be honest, with a toddler and a 6 month old baking batch after batch of cookies just isn't in the cards this year. However, that doesn't mean that we have to forgo sweets completely. Treats like this Dark Chocolate Pretzel Peppermint Bark are easy peasy and the perfect holiday treat to get the little ones in the kitchen with you.
After Kellan was so sick the last couple of weeks it was so nice to have my little, silly, rambunctious sous chef to help me in the kitchen again. He has been so eager to help me do anything and everything in the kitchen. From helping me season dinner to making his peanut butter and jelly sandwiches to washing our fruits and veggies. His favorite thing to do though is make stuff that he can do pretty much on his own.
He's so independent.
He's always saying "No don't help me! I can do it myself!" Or ,my favorite, "Mom, let me do that, it's too dangerous for you."
3 year olds.
This dessert was pretty much made by him. I did the microwaving and spreading of the chocolate but he took the reigns on the rest. He broke the pretzel pieces. He crushed the candy canes (his favorite part by far). And he sprinkled the pretzels and candies all over the chocolate.
Really, it's a dessert so easy a 3 year old can make it.
But, don't be mistaken, with the dark chocolate, salty pretzels and sweet peppermint, it's a sweet treat adults love too.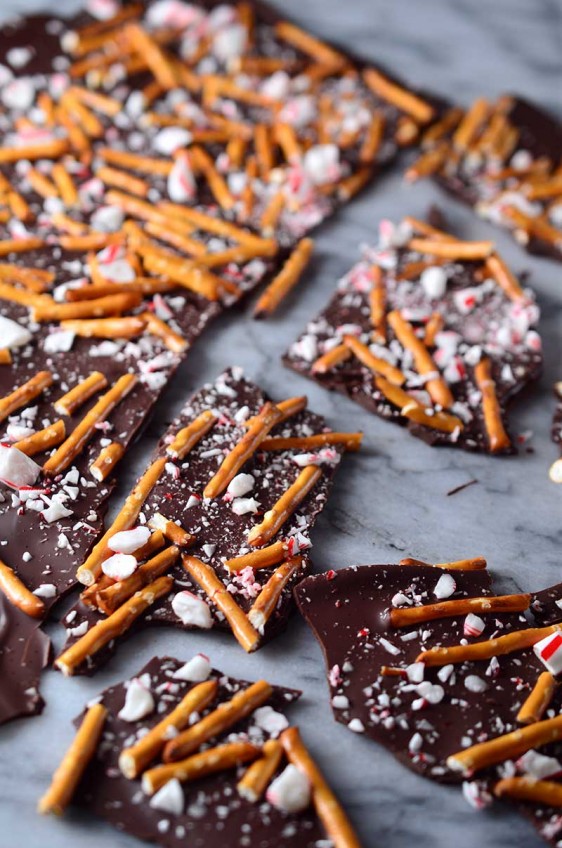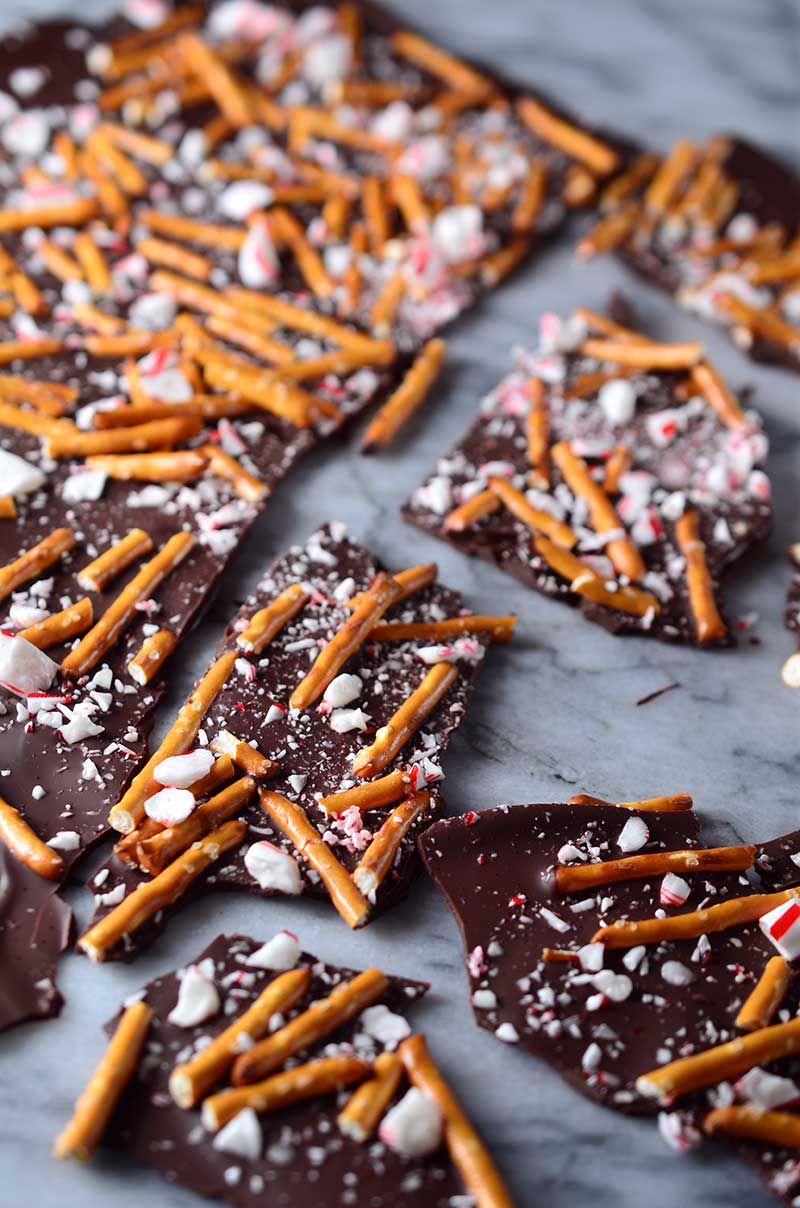 Dark Chocolate Pretzel Peppermint Bark
A simple no bake Christmas treat, with dark chocolate, pretzels and peppermint. Perfect to make with the kiddos.
Melt chocolate in microwave in 30 second intervals stirring after each interval until melted.

Line baking sheet with parchment paper.

Spread melted chocolate in a thin layer over the parchment paper. Sprinkle pretzels and crushed peppermint candies over the top. Gently press so they stick to the chocolate. Allow to harden, about 20 minutes. You can also refrigerate it until hardened.

Once the bark has hardened, break into pieces.
Keywords:
chocolate, Christmas, dessert, no bake dessert