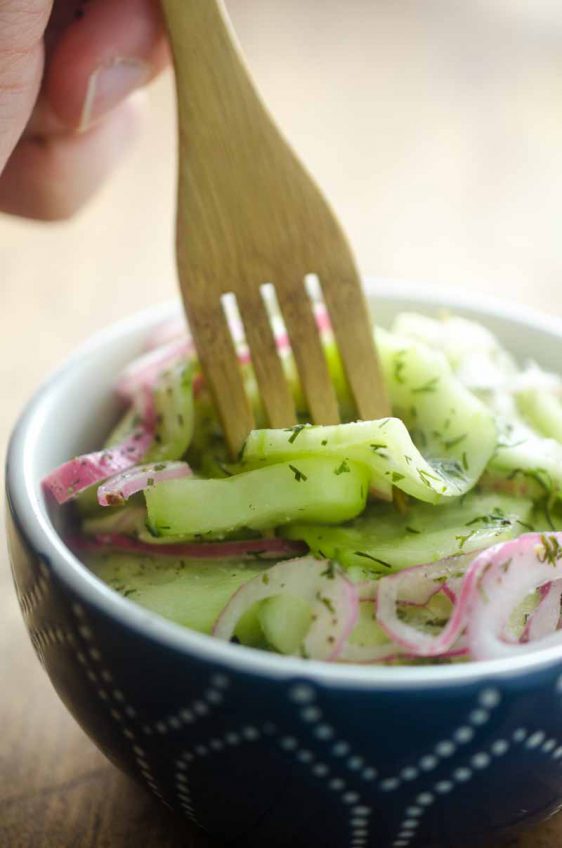 Dill Cucumber Salad
Dill Cucumber Salad is a family picnic classic and it couldn't be easier to make! 
As we inch closer towards summer and all the potlucks, I am starting to think about all the summer salads. Just last week I shared the recipe for Tuna Pasta Salad with Spring Vegetables and today I am sharing another BBQ perfect salad: Dill Cucumber Salad.
When I was growing up my mom used to make a cucumber, tomato and onion salad. It was one of my favorite parts of our summer BBQs. She would always make the salad the day before because it was better the longer that it had to marinate in the refrigerator.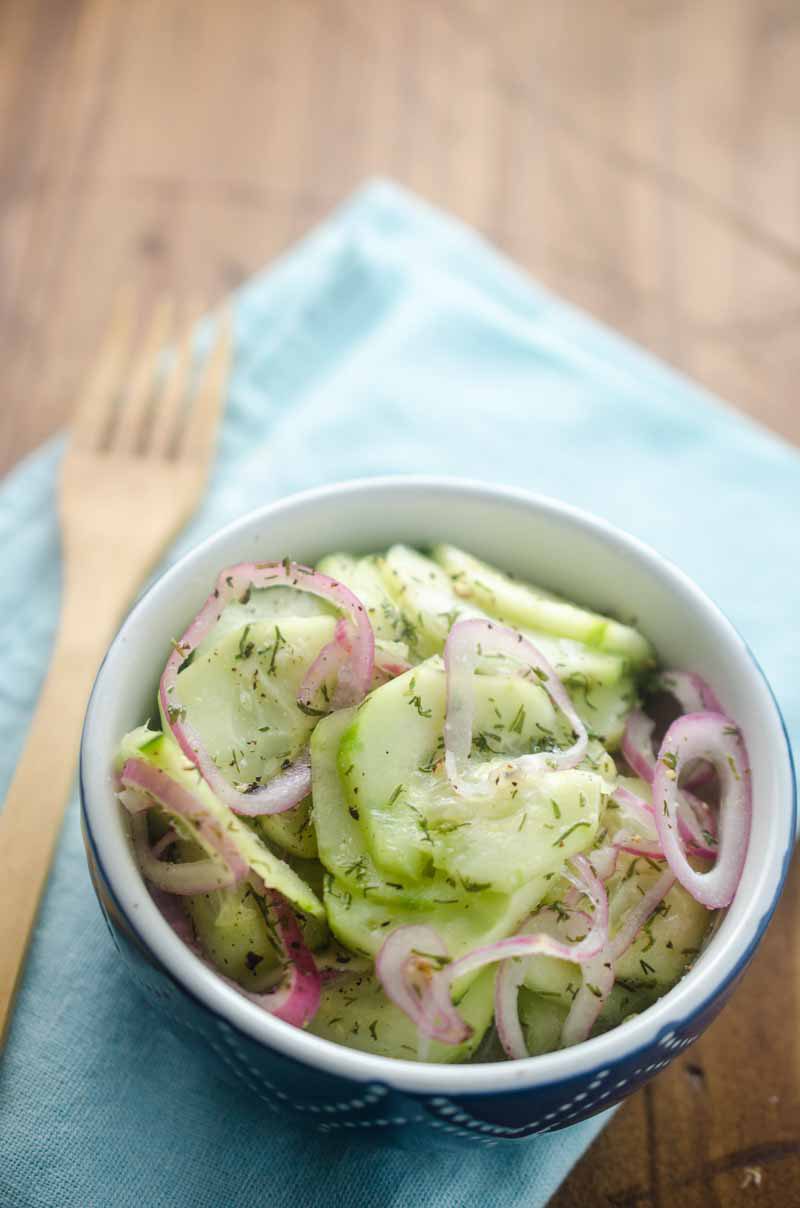 But I could never wait. Obviously.
I was always in the refrigerator an hour or so later sneaking all the cucumbers out of the salad. They were my favorite part after all. They still are. This Dill Cucumber Salad is basically me taking my favorite parts of that salad from my childhood and turning it into it's own salad.
Like my mom's salad, I did add a bit of onion to this salad because I like the oniony taste. Although instead of large dices of red onion, like my mom used, I use thinly sliced shallots. I love the subtle onion flavor and the bright purple color that they add to the salad.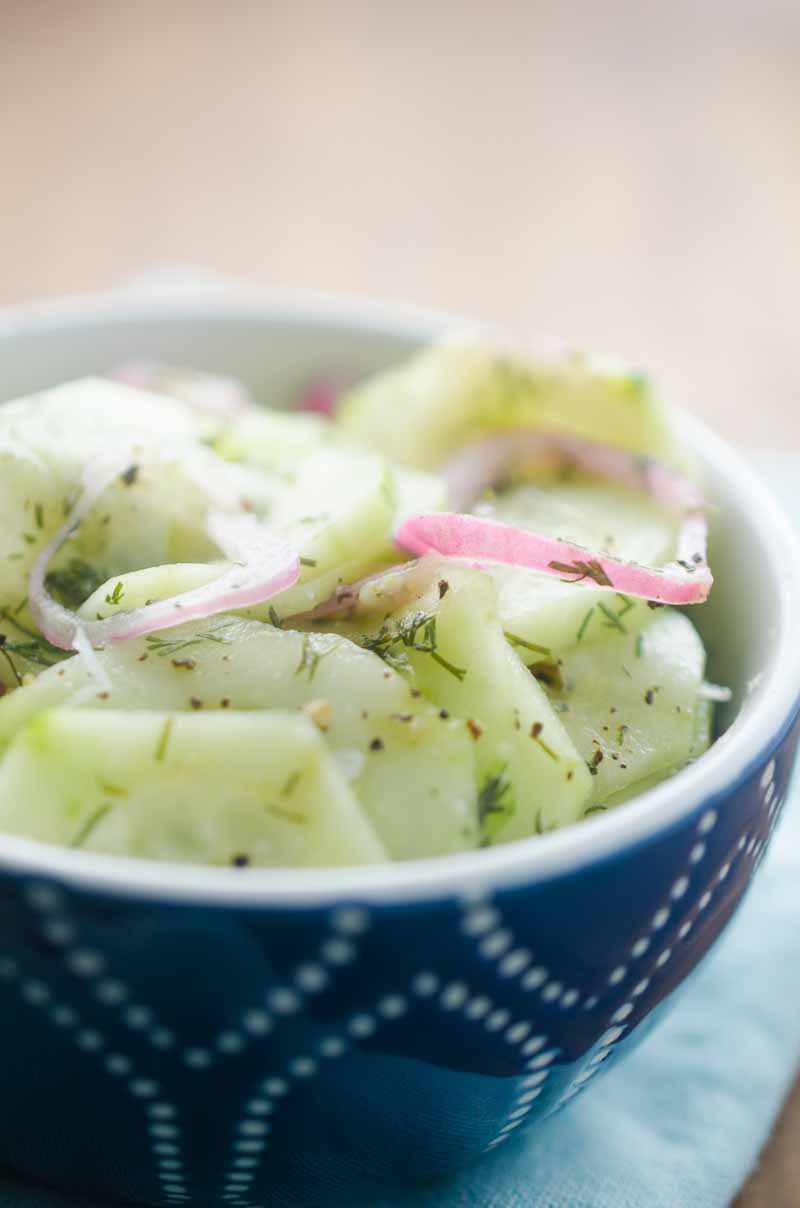 I will say that, like the salad my mom used to make, this Dill Cucumber Salad tastes better the longer that is has to marinate. I tried the salad after about 30 minutes and it still needed much more time. After an hour, it was pretty good. I found myself munching on it while I was taking the photos for this post.
But guys, the next day. Oh man, it is SO much better the next day.

Dill Cucumber Salad Recipe
Ingredients:
2 medium cucumbers thinly sliced
2/3 cup thinly sliced shallots
1/2 cup distilled vinegar
1 tablespoon sugar
1 1/2 teaspoon granulated garlic
1 teaspoon dill
1 teaspoon salt
1/2 teaspoon black pepper
Instructions
1
Place the cucumbers and shallots together in a bowl.

2
Whisk together vinegar, sugar, granulated garlic, dill, salt and pepper together. Pour dressing over the cucumbers and shallots. Cover and refrigerate for at least 1 hour. Season to taste with salt and pepper. Serve.