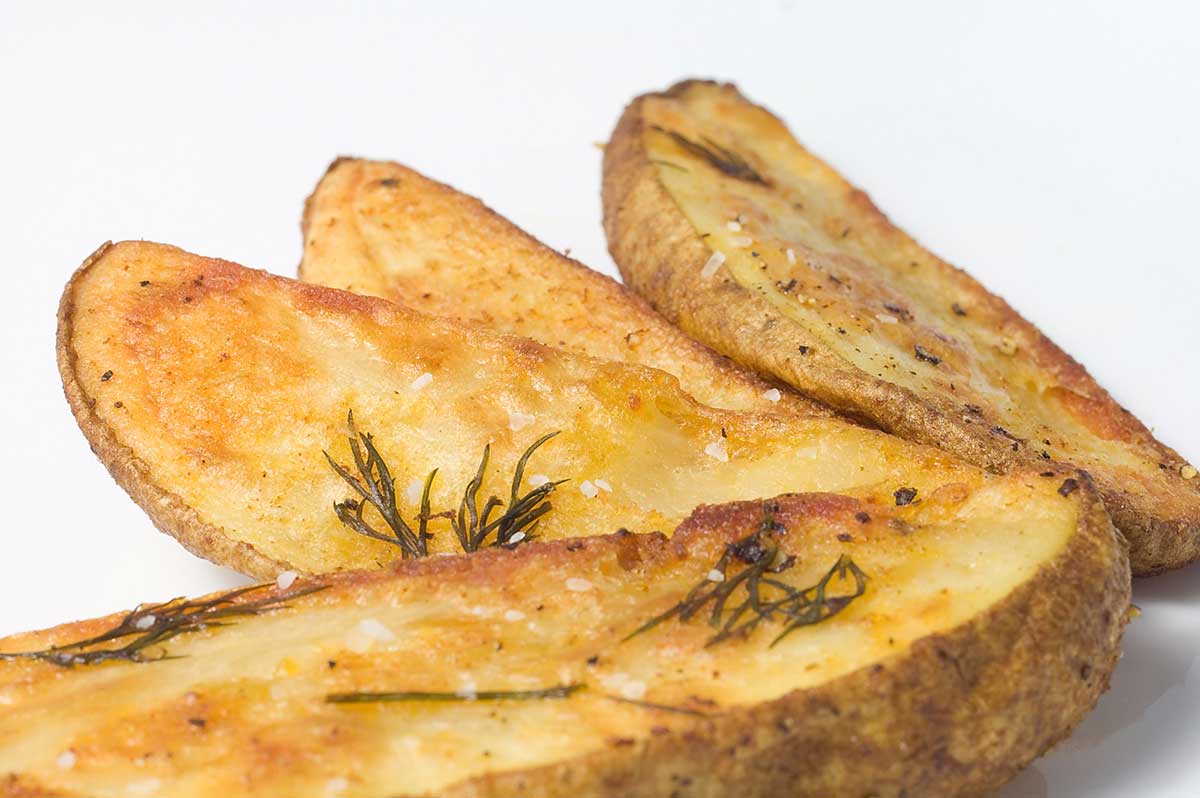 Dill Potato Wedges
Last week when I shared my recipe for Roasted Chicken Drumsticks with Dill I mentioned how much I love fresh dill so it only seemed natural that I would share another recipe showcasing this tasty herb. For those of you out there, like my husband, that love jojo's you will love these simple to make potatoes. In this recipe, russet potatoes are cut into wedges, seasoned with dill, kosher salt, fresh cracked pepper and paprika.
Instead of being fried like most jojos I have tried, these potato wedges are oven baked until golden brown. The result were potatoes that was slightly crunchy on the outside and perfectly tender on the inside.
Dill Potato Wedges Recipe
Ingredients:
2 tablespoons olive oil
3-4 sprigs fresh dill, chopped, stems removed
1/2 teaspoons kosher salt
1/4 teaspoon fresh cracked pepper
1/4 teaspoon paprika
3 russet potatoes, cut into wedges
non stick spray
Instructions
1
Preheat oven to 375 degrees.

2
In a bowl whisk together olive oil, chopped dill, kosher salt, fresh cracked pepper and paprika. Add potatoes and toss to coat.

3
Spray a cookie sheet with non-stick spray. Lay potatoes in a single layer on the prepared cookie sheet. Make sure the potatoes aren't touching.

4
Bake for 40-45 minutes, turning after 20, until the potatoes are golden brown. Depending on how crunchy you would like the outside of the potatoes you can put them under the broiler for 3-4 minutes.

5
Sprinkle with more kosher salt if desired, serve.
Notes
These make a great accompaniment to many dishes and are great when dipped in ranch. Enjoy! :)