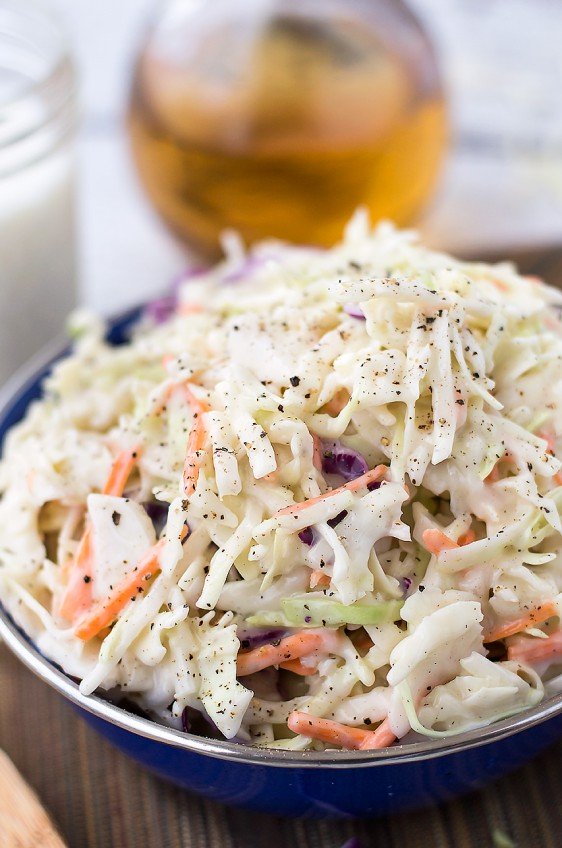 Easy Homemade Buttermilk Coleslaw
Hi everyone!  I'm Sharee from Savory Spicerack!  I'm a nurse by day and foodie by night – through and through!  These two roles along with being a wife, mother, and student keep me pretty busy.  As a person that wears several hats, I do my best to share recipes and information to help the busy cook.  Stop by and check out some of the tasty recipes some time!  We would love to see you there. :) 
Today I am sharing with you an easy summer recipe…..   Something that takes me back to my childhood memories of grabbing a hotdog from one of the local diners loaded with homemade chili and coleslaw.  In North Carolina there was this one particular diner that sold hot dogs that were pink in color.  Weird now when I think about it, but they sure did taste good! 
So fire up those grills, and get yourself some delicious hot dogs and burgers ready to go with this easy buttermilk coleslaw!  Not only is this recipe super super easy to make, but it also calls for only five key ingredients.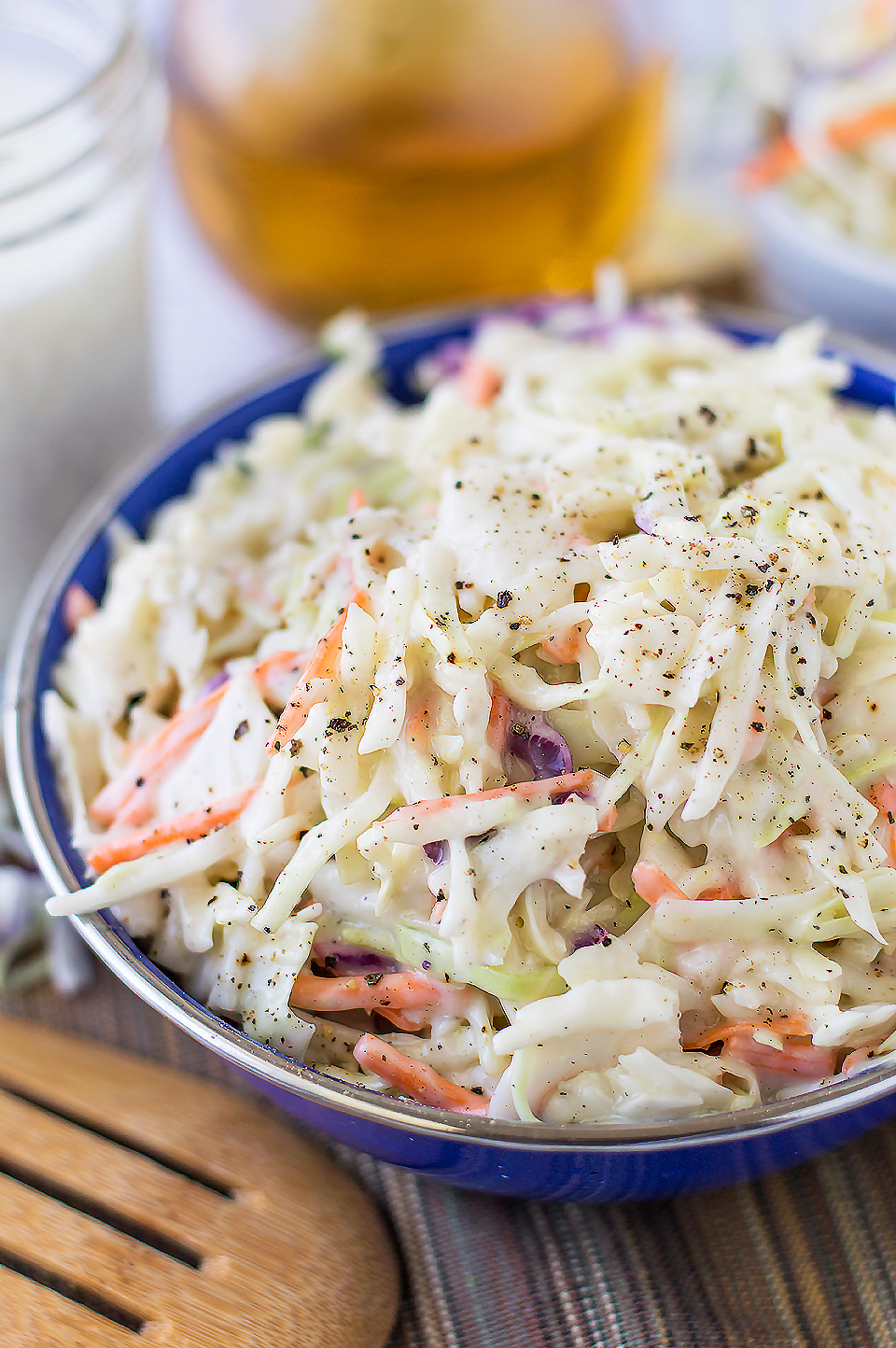 Plus, I timed myself and it only took me five minutes from start to finish making this sweet and tangy coleslaw.  I saved myself some time and purchased pre-cut coleslaw vegetables, which is located in the produce aisle next to the pre-cut bags of salad.  Then, I slapped this tasty stuff on the first hot dog I could find!  And I was back at the diner in North Carolina eating my pink hot dogs. :) 
Enjoy!
P.S. If you want to add an easy homemade chili to your hot dogs or burgers when you make this coleslaw, head over to my website for my easy homemade hot dog chili.  Our little secret – I didn't use any seasoning packets for this chili!  This chili was brought to you by spices in my pantry.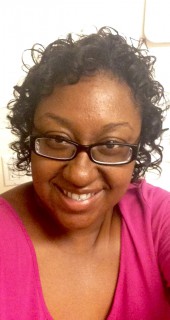 Connect with Sharee ~ Blog ~ Facebook ~ Pinterest ~ Instagram ~ Twitter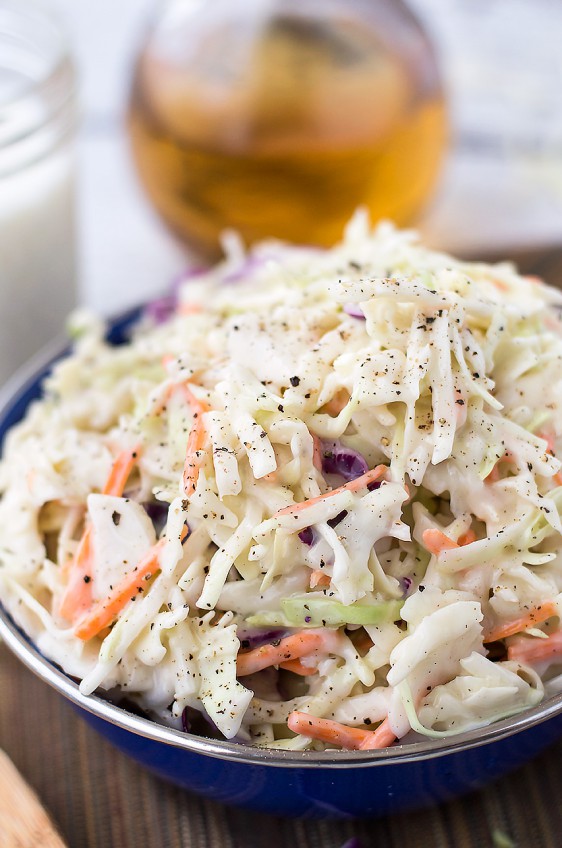 Easy Homemade Buttermilk Coleslaw
Quick and easy homemade buttermilk coleslaw is the perfect side dish for all your summer BBQs.
Ingredients:
¼

cup

buttermilk

¾

cups

mayonnaise

¼

cup

sugar

2

tablespoons

white or apple cider vinegar

8

ounce

package of tri color shredded coleslaw vegetables

this is pre-shredded cabbage and carrots you can find in the produce section next to the salads

Salt and pepper to taste
In a large bowl mix together the buttermilk, mayonnaise, sugar, and vinegar until the ingredients are blended well.

Next, mix in the package of pre-cut coleslaw vegetables.

Salt and pepper the coleslaw mixture to taste.

Refrigerate until ready to serve.
Keywords:
coleslaw, summer, Vegetarian