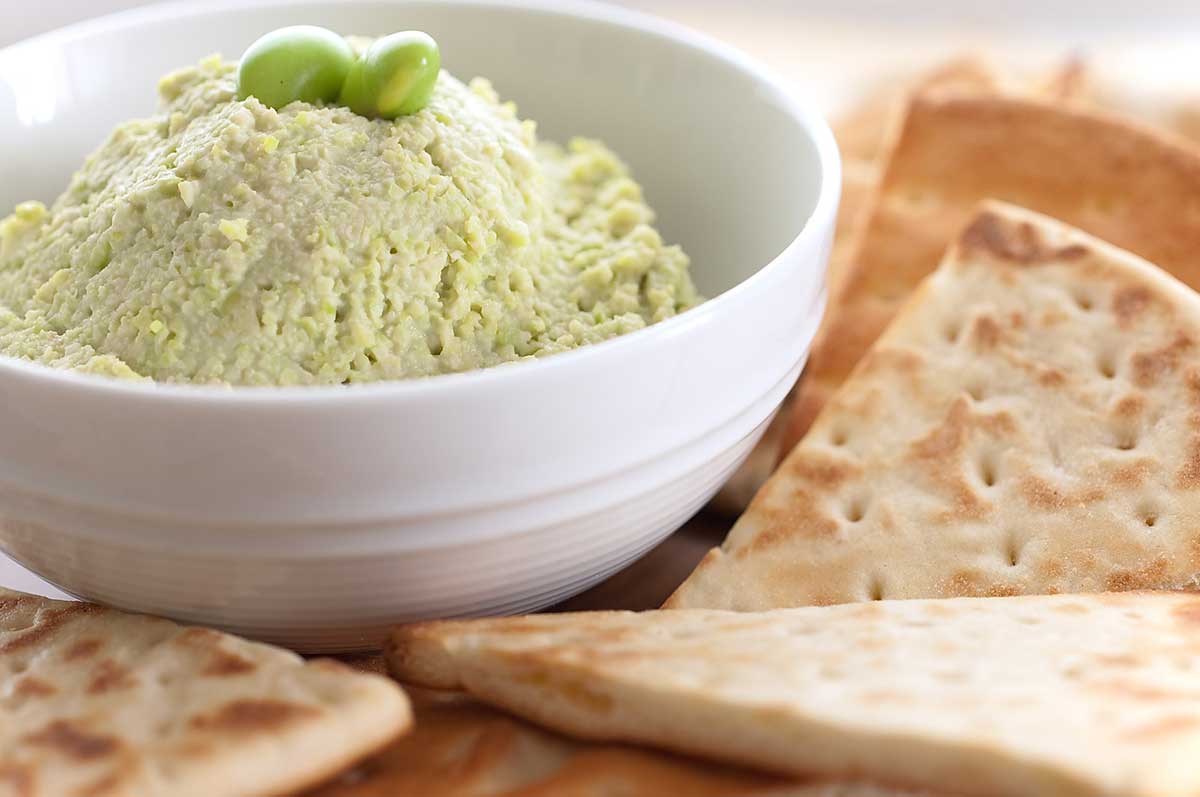 Edamame Hummus
If you don't know, edamame are scrumptious little devils. I usually get the privilege to eat them at sushi restaurants. They are usually steamed and sprinkled with kosher salt. I could seriously eat them all day. And as good as they are on their own, they are also wonderful in this Asian twist on traditional hummus with edamame, garlic, lemon juice, tahini and oil.
You can usually find edamame in the frozen vegetable section at the grocery store. They are sold in their pods or shelled. When I am simply eating them as a snack I prefer to eat the pods but when I want to add them to things, like this hummus, I really to recommend buying the shelled variety. It makes things a whole lot easier.
Edamame Hummus Recipe
Ingredients:
1 1/2 cup shelled edamame cooked according to package directions and cooled
1/4 cup water
3 teaspoons lemon juice
1 garlic clove
2 tablespoons tahnini
1 teaspoon soy sauce
2 - 3 tablespoons olive oil
kosher salt to taste
Instructions
1
Combine first six ingredients in a food processor and process until well blended. With food processor running, slowly drizzle in 2 tablespoons of olive oil. Taste test for salt and consistency. If you would like it a little smoother, return lid to food processor and turn on then slowly drizzle remaining olive oil.

2
Season to taste with salt. Serve.