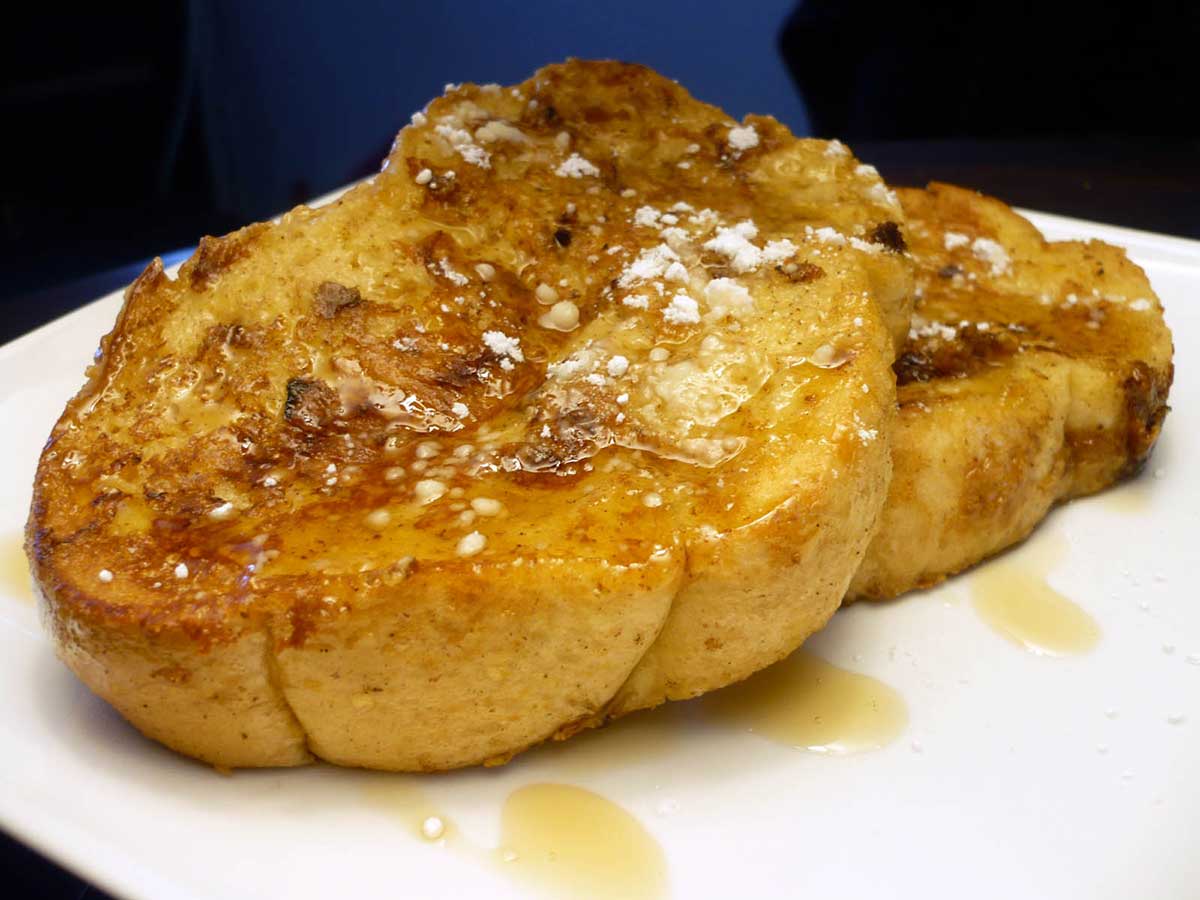 Eggnog French Toast
With Christmas day less than a week away I thought I would share a breakfast recipe inspired by the season.  I got the idea for this french toast when my mom made something similar to this a few years back. It is the perfect Christmas morning breakfast, combining traditional french toast with the seasonal favorite, eggnog. 

Eggnog French Toast Recipe
Ingredients:
2 cups of eggnog
1 egg
1 teaspoon vanilla extract
1/2 teaspoon cinnamon
1/2 teaspoon nutmeg
4 slices of french bread
1 tablespoon of butter
Powdered sugar
Maple syrup
Instructions
1
Whisk eggnog, egg, vanilla extract, cinnamon and nutmeg in a medium sized bowl.

2
In a shallow pan melt butter over medium heat.

3
Dip the french bread in the eggnog mixture. Be sure to coat both sides.

4
Cook the coated bread on one side until it is golden brown and then flip and cook until the other side is golden brown. About 5 minutes.

5
Transfer to a plate, drizzle maple syrup and sprinkle with powdered sugar.