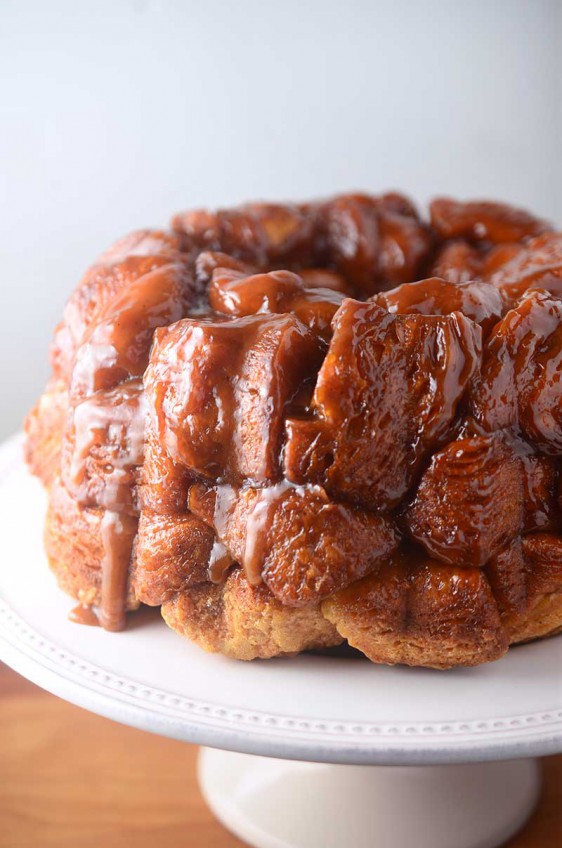 Eggnog Monkey Bread
Eggnog monkey bread puts a festive holiday twist on a traditional monkey bread recipe. Monkey bread is a delicious and easy to make sweet brunch treat or dessert. This easy holiday recipe will be loved by all!
The holidays are rapidly approaching, friends. And by rapidly I mean next week Thanksgiving is here and as soon as you finish putting the last of the turkey leftovers in the fridge it's Christmas. And with the hustle and bustle of the holiday season also comes my favorite part, holiday baking. I'm jumping on board a little bit earlier this year and sharing this super easy but decadent Eggnog Monkey Bread. It's a decadent treat that is guaranteed to be a hit this holiday season.
I just love all of the traditions that come up during the holidays. For me, like a lot of others, one of my favorite traditions involves baking. I don't do a ton of baking throughout the year, but once the Thanksgiving prep starts it's all over. I bake cakes and cookies. Make fudge. Candies. Brownies. You name it. And now, after trying this Eggnog Monkey Bread, you can bet that I am going to be adding it to my holiday tradition. I can totally see it on our Thanksgiving dessert table.
Although, eggnog monkey bread is so good, I don't expect it to last long.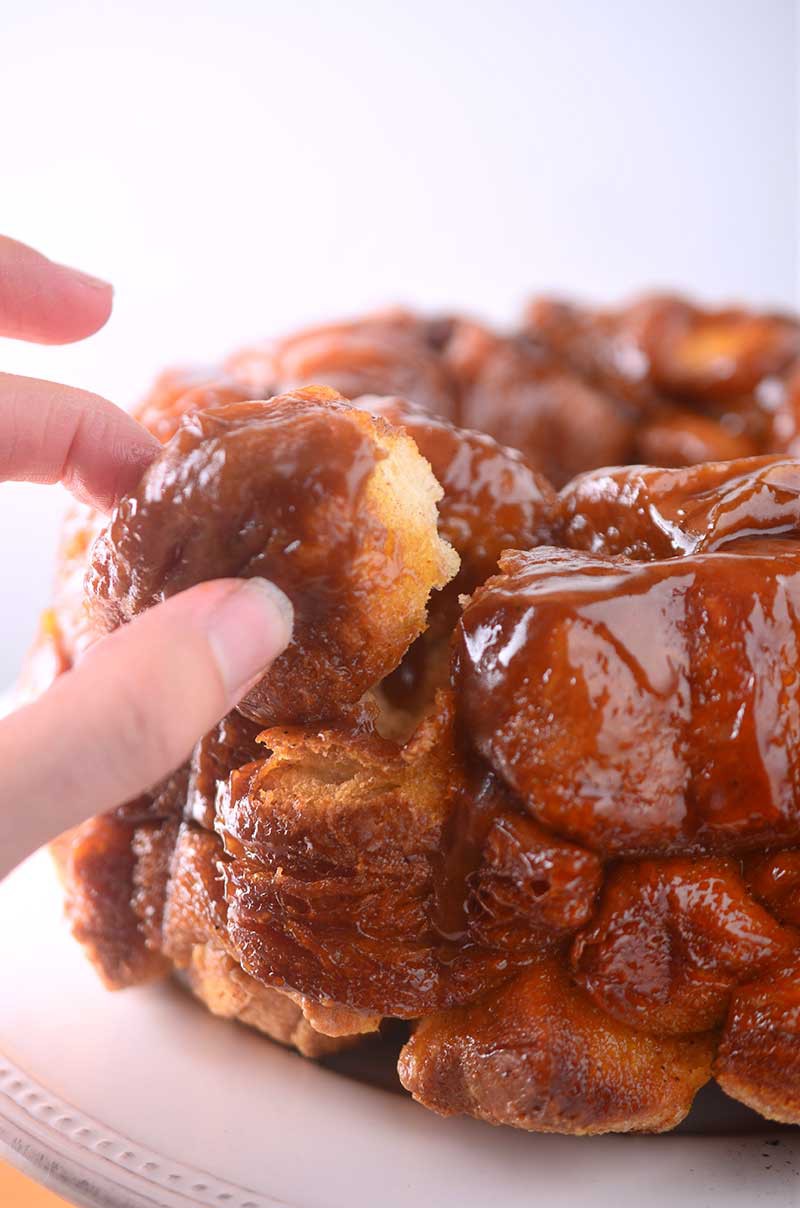 I've been seeing Monkey Bread recipes around Pinterest for a while now, but hadn't yet tried it on my own. Then the nice people at Pillsbury contacted me and asked me to develop a recipe using their biscuits and I had to jump on it.
I decided early on that I wanted to make a dessert. It is the holidays after all, and what says the holidays more than good ol' fashioned eggnog? Thus this Eggnog Monkey Bread was born.
After taking the boys to the children's museum, like I do every week, we stopped at Walmart to pick up a couple packages of the biscuits. I decided to go with Pillsbury Grands!® Flaky Layers because they seemed like they would be perfect in the perfect texture for this bread.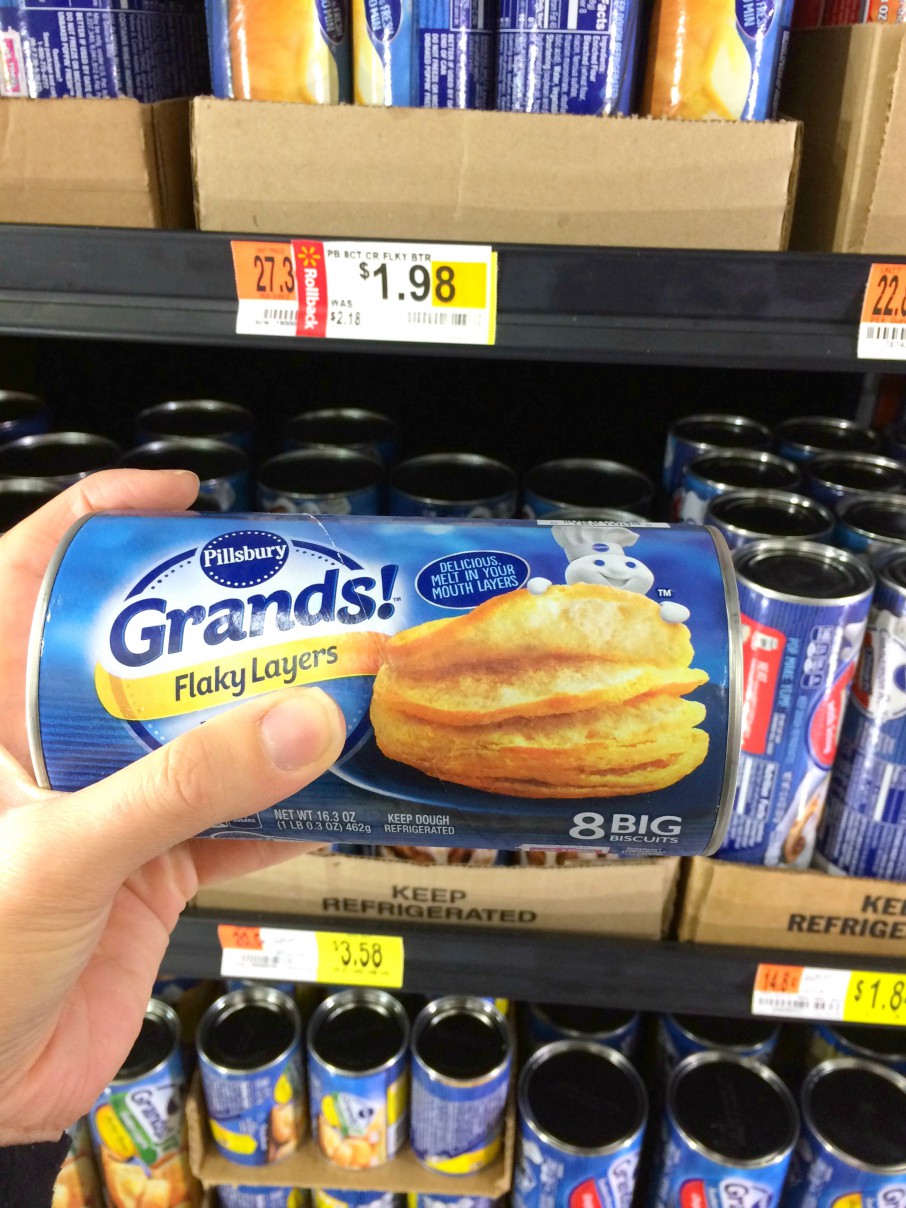 As far as desserts go, this is probably one of the easiest dessert recipes I've made! 6 total ingredients: butter, brown sugar, eggnog, white sugar, nutmeg and Pillsbury Grands Flaky Biscuits. That's it. And then all you have to do is cut up the uncooked biscuits, coat them in the white sugar and nutmeg, pile them in a bundt pan, and pour a sauce of melted butter, brown sugar and eggnog over the top, pop it in the oven and bake it for about 40 minutes. Then voila: Eggnog Monkey Bread. And friends, not only is this one of the easiest desserts I've made, it's also one of the prettiest.
Eggnog monkey bread will be a show stopper for sure!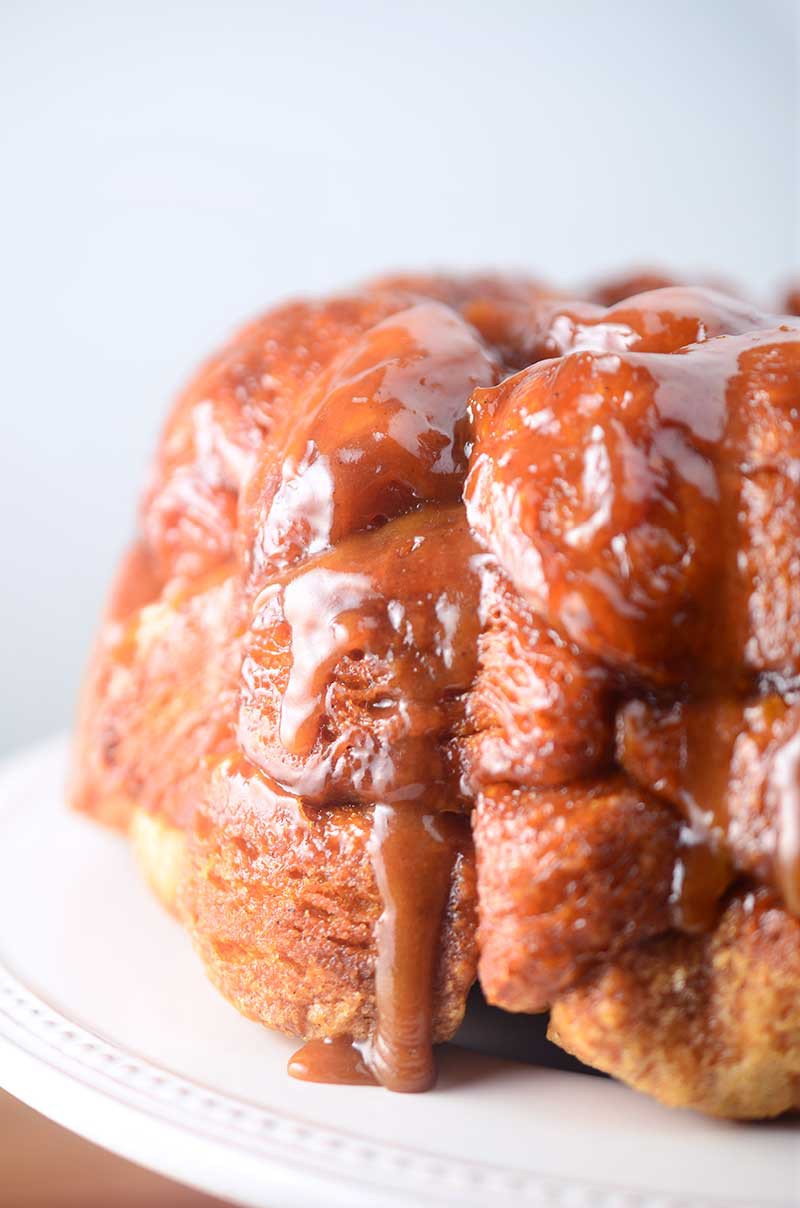 This is a sponsored conversation written by me on behalf of Pillsbury. The opinions and text are all mine.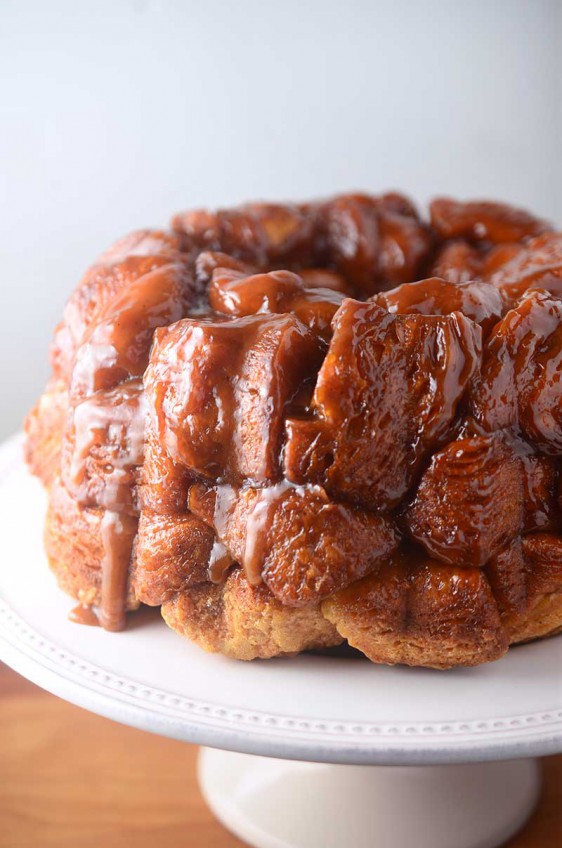 Eggnog Monkey Bread
This Eggnog Monkey Bread puts a decadent holiday twist on a classic pull-apart bread recipe. This easy monkey bread recipe uses just 6 ingredients!
Ingredients:
1/3

cup

plus 1 tablespoon granulated sugar

1/2

teaspoon

ground nutmeg

2

packages Pillsbury Grands!® Flaky Layers Biscuits

1/2

cup

unsalted butter

melted

3/4

cup

brown sugar

1/4

cup

eggnog
Preheat oven to 350 degrees. Butter a 10 - 15 cup bundt pan.

Combine sugar and nutmeg in a resealable plastic bag.

Separate the biscuits into 8 biscuits. Cut each biscuit into 4 quarters.

In batches place quartered biscuits into sugar mixture and shake to coat. After they are coated with sugar, place into prepared bundt pan.

In another bowl whisk together melted butter, brown sugar and eggnog until smooth.

Pour butter mixture over the top of the biscuits. Place in preheated oven and baked for 35 - 45 minutes or until no longer doughy.

Remove from oven, place plate on top of bundt pan, turn over, remove bundt pan. Serve warm.
Keywords:
Christmas, egg nog, holiday, monkey bread, sponsored, thanksgiving