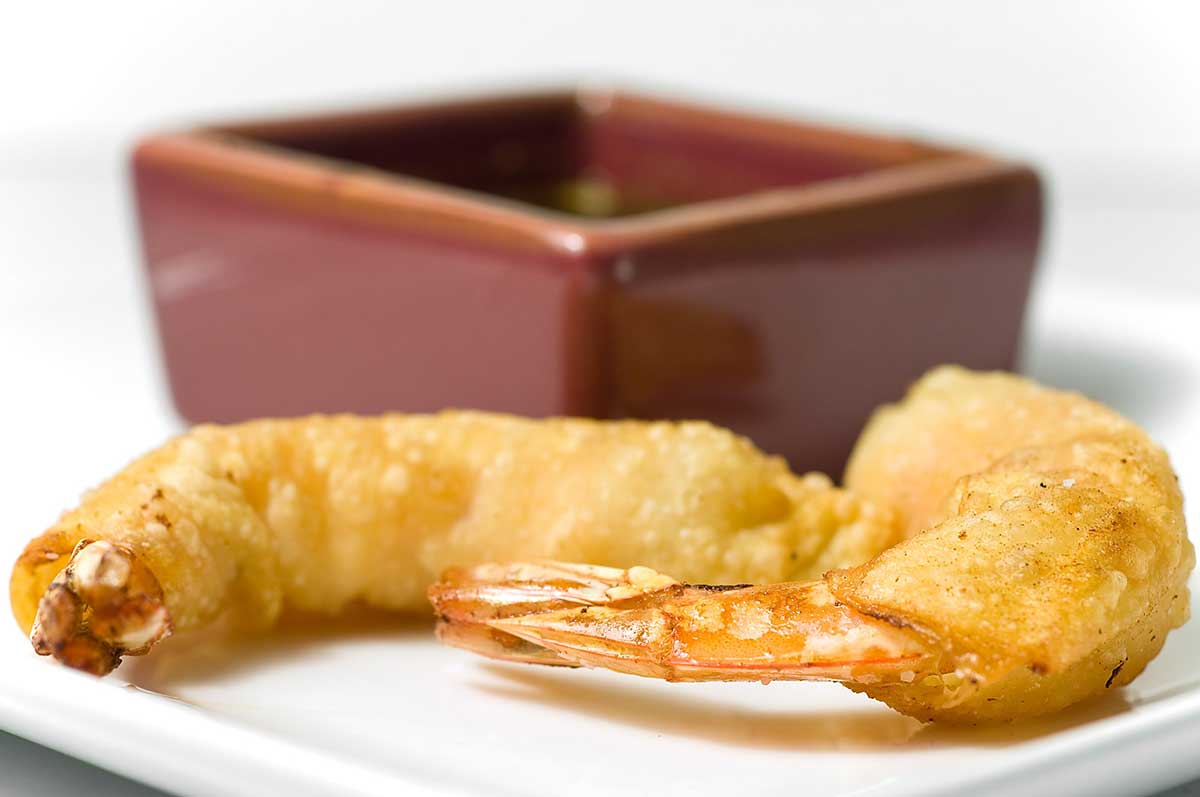 Firecracker Prawns
Now that Thanksgiving has past, we are entering the season of Holiday parties, which depending on how well you get along with your family and co-workers can be a good or a bad thing. But regardless of who will be there, hopefully you can rest assured knowing that there will be plenty of appetizers to go around.  And if you are in charge of cooking said appetizers, I suggest giving these a shot. After all how can you go wrong with succulent prawns marinated in sambal oelek, fresh ginger and soy sauce then wrapped up in a wonton wrapper and fried until golden? Answer: You can't.
I have seen these Firecracker Prawns in many different restaurants over the years but had yet to try them at home. I am not sure why. They are so easy and delicious. I will note that they are a bit on the spicy side because of the sambal oelek chili paste but my friend, who is just now inching her way into the world of spicy food, found them delicious so don't be afraid. You can cut the spice down a bit by using 1 teaspoon of chili paste. You can also spice it up a bit by using 1 tablespoon of chili paste instead of 2 teaspoons. Either way, holiday party guests are sure to devour them.
Firecracker Prawns Recipe
Ingredients:
12 large prawns (20-30 count)
2 teaspoons sambal oelek chili paste
1 teaspoon minced fresh ginger
1 teaspoon soy sauce
12 wonton wrappers
water for sealing
oil for frying
Instructions
1
Peel and devein the prawns but leave the tails attached. Make two small cuts on the underbelly of the prawn (do not cut through) so that you can straighten the prawn out. This helps prevent the prawns from curling up completely while cooking. Pat dry and set aside.

2
In a bowl combine chili paste, ginger and soy sauce. Using a pastry brush, brush both sides of the prawns with the mixture cover and refrigerate for 20 minutes.

3
Place one wonton wrapper on a flat work surface. Place one prawn on a wrapper, with the tail hanging off the edge. Dip your finger in water and run it along the edges of the wrapper. Next, roll the prawns tightly in the wrapper. Set aside. Repeat until all prawns are wrapped.

4
Heat 2 inches of oil in a large pot over medium high heat. Once oil starts to shimmer, drop in a tiny piece of a wonton wrapper. If it starts sizzling the oil is ready. Cook the prawns 4-5 minutes or until the wrappers are golden brown and the prawn tails are pink. Depending on the size of your pan you may need to do this in batches. Using a slotted spoon, transfer the prawns to a paper towel lined plate. Sprinkle with kosher salt and serve immediately.
Notes
Serve with a quick dipping sauce using 3 parts soy sauce, 2 parts rice vinegar and a little garlic powder and enjoy!