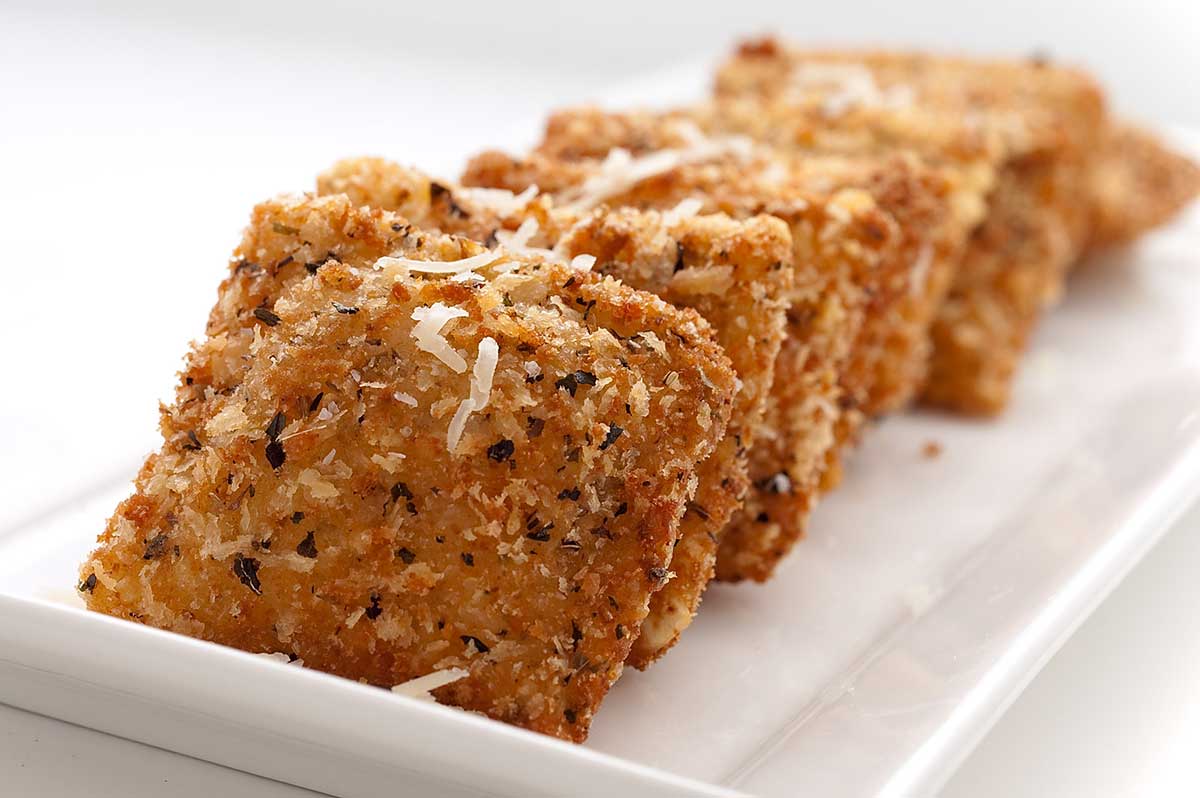 Fried Ravioli
This past weekend I had a pot of spaghetti sauce simmering on the stove and the aroma coming from the kitchen had my mouth watering and my stomach rumbling. Yet the sauce still had a couple of hours to cook. What's a girl to do? Aside from sneaking a few "quality taste tests" the other option is to make a quick appetizer to quiet our hunger until the sauce is ready. Enter these crispy fried cheese ravioli. They are quick.  They are easy. And they are oh so addictive.
I am not quite sure why I never thought to make these before. I have seen them on numerous menus and tried them at restaurants a few times but I had never made them at home before last weekend. If I would've known how easy they are I would've done it a whole lot earlier. What makes them so quick and easy is the pre-made ravioli. For this recipe, store-bought ravioli is your friend, you can find them in the refrigerated section with the other fresh pastas and they cook up in a snap. There are several varieties but I think cheese works best with these. And if you can find it, four cheese would be even better.
Fried Ravioli Recipe
Ingredients:
oil for frying
1 large egg
1/3 cup whole milk
1/4 cup panko bread crumbs
1/4 cup plain bread crumbs
1/2 teaspoon dried basil
1/2 teaspoon dried oregano
1/4 teaspoon kosher salt
10 refrigerated store-bought ravioli
shredded Parmesan cheese
Instructions
1
Heat 1 inch of oil in a large pot over medium-high heat. Heat to 350 degrees.

2
In one bowl whisk together egg and milk. In another bowl combine panko, plain bread crumbs, basil, oregano and kosher salt. Dip each ravioli in egg/milk wash and then in bread crumbs. Then repeat the process to double coat the ravioli.

3
Once the oil reaches 350 degrees, fry the ravioli in batches until golden brown about 3 minutes. Use a slotted spoon to transfer to a paper towel lined plate. Allow to cool several minutes.

4
Transfer to a serving platter and sprinkle with Parmesan cheese. Serve.
Notes
I didn't have any at the time but these would be delicious dipped in some warm marinara sauce. Enjoy!