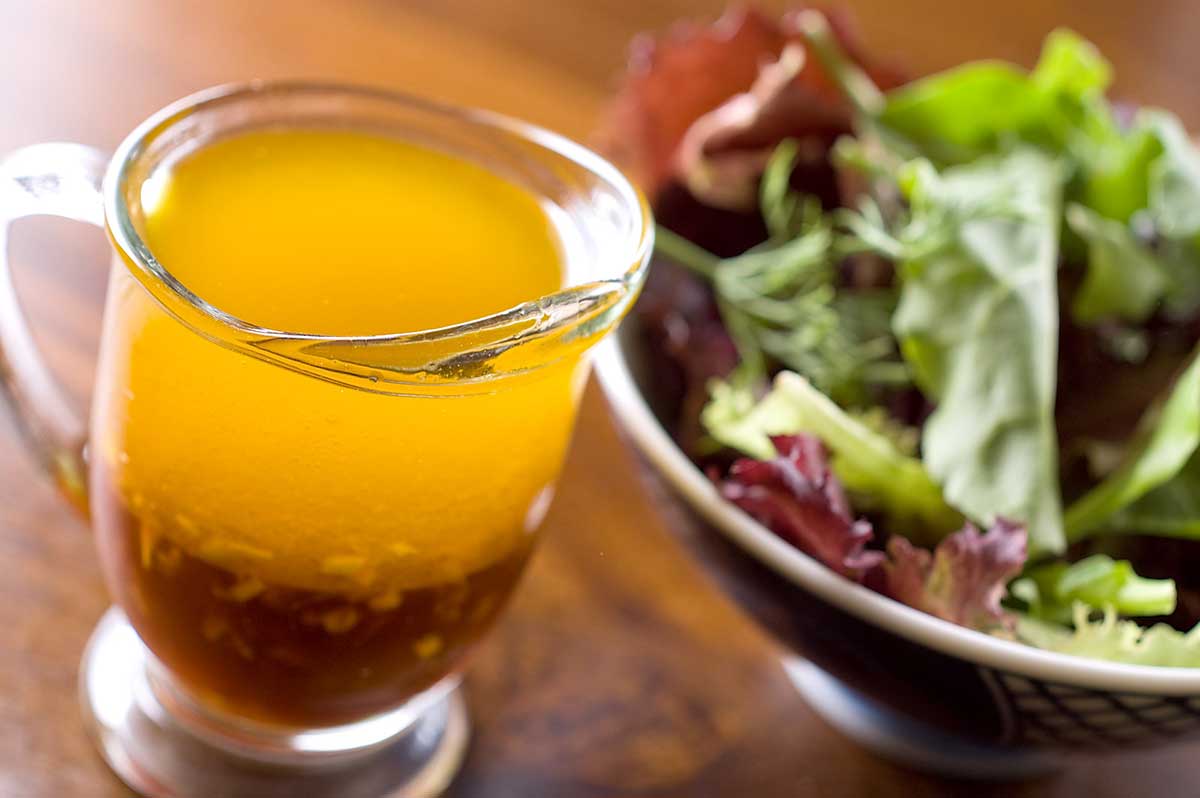 Ginger Dressing
One of my favorite things to get when Ryan and I go to a local sushi place is, no not the spicy tuna roll, although that is up on the list, but the salad. Funny huh? Well it's because the salad comes with a tangy, sweet ginger dressing. It is beyond delicious. I find myself taking extra garnishes or even my finger and slurping up whatever is left over on the salad plate. It might not be the most lady like thing to do but oh well what's a girl to do?
This dressing is so easy to make. I personally think that it tastes better if you let it set for a little while before serving to give the flavors a chance to mingle. It works well over any salad greens but I prefer it if the mixture of salad greens has a bit of cabbage in  it. And if you find a little left over after your salad is done, don't be afraid to dip your finger. I won't judge.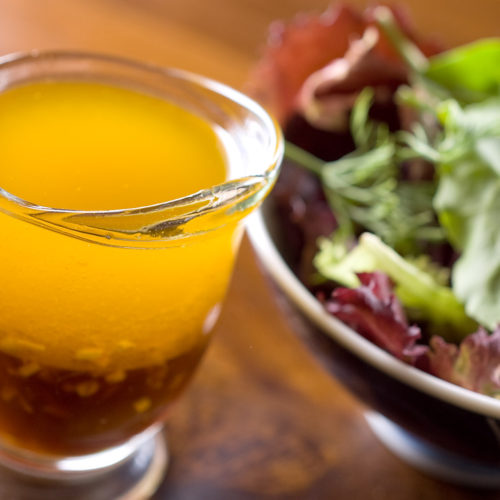 Ginger Dressing
A tangy slightly sweet dressing with fresh ginger, garlic, soy sauce and vinegar.
Ingredients:
2

tablespoons

minced fresh ginger

1

clove

garlic minced

2

tablespoons

soy sauce

1/4

cup

rice vinegar

1/2

cup

olive oil
Whisk first 4 ingredients together in a bowl. Slowly whisk in olive oil. Set at room temperature until ready to use.

If the dressing settles, whisk once more before serving. Refrigerate any unused portion and use within a few days.
Keywords:
dressing, Food, fresh ginger, ginger dressing, Recipe, salad dressing