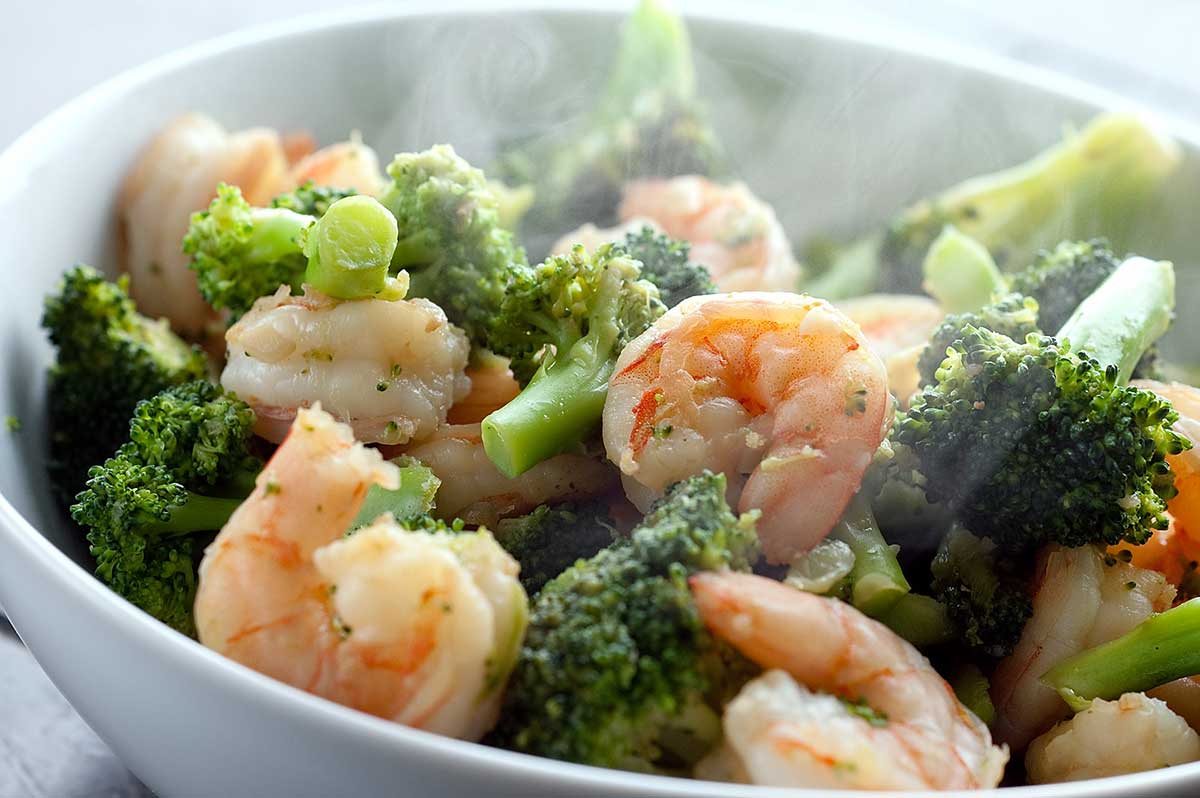 Ginger Shrimp and Broccoli Stir-Fry
Ok. Ok. Ok. I know I've been sharing a lot of shrimp recipes lately. The truth is, I love it. I love the subtle sweetness. I love the fact that you can do just about anything with it. And I love that you can cook it in a realtivley quick amount of time. I mean there is nothing better than coming home from a long day at work and having dinner on the table in 30 minutes or less. Especially when that dinner tastes as good, and is as good for you, as this shrimp and broccoli stir-fry loaded with ginger and garlic.
I use fresh ginger in this recipe. For the longest time I was a ground ginger kind of girl, the strangle gnarled looking root at the grocery store wasn't something that ever made it into my basket. Then one day I decided what the heck lets give it a try. And I haven't looked back sense. Ok so I use ground ginger in a pinch, but the flavor of fresh ginger is so intense and lovely that you can't even compare them. Another good thing is that it keeps for quite some time in your fridge. Simply wrap it in some plastic wrap and you're good to go for at least a couple of weeks.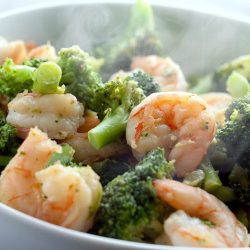 Ginger Shrimp and Broccoli Stir-Fry
A delicious & nutritious dinner with shrimp, broccoli and fresh ginger on the table in less than 30 minutes? Don't mind if I do.
Heat peanut oil in a large skillet. Stir in broccoli florets and garlic. Pour water or chicken broth over the top. Cover and cook for 15 minutes or until the broccoli is slightly tender.

Stir in remaining ingredients and cook just until the shrimp are cooked through. About 5 minutes. Serve.
Keywords:
asian, broccoli, Food, garlic, ginger, Recipe, seafood, shrimp