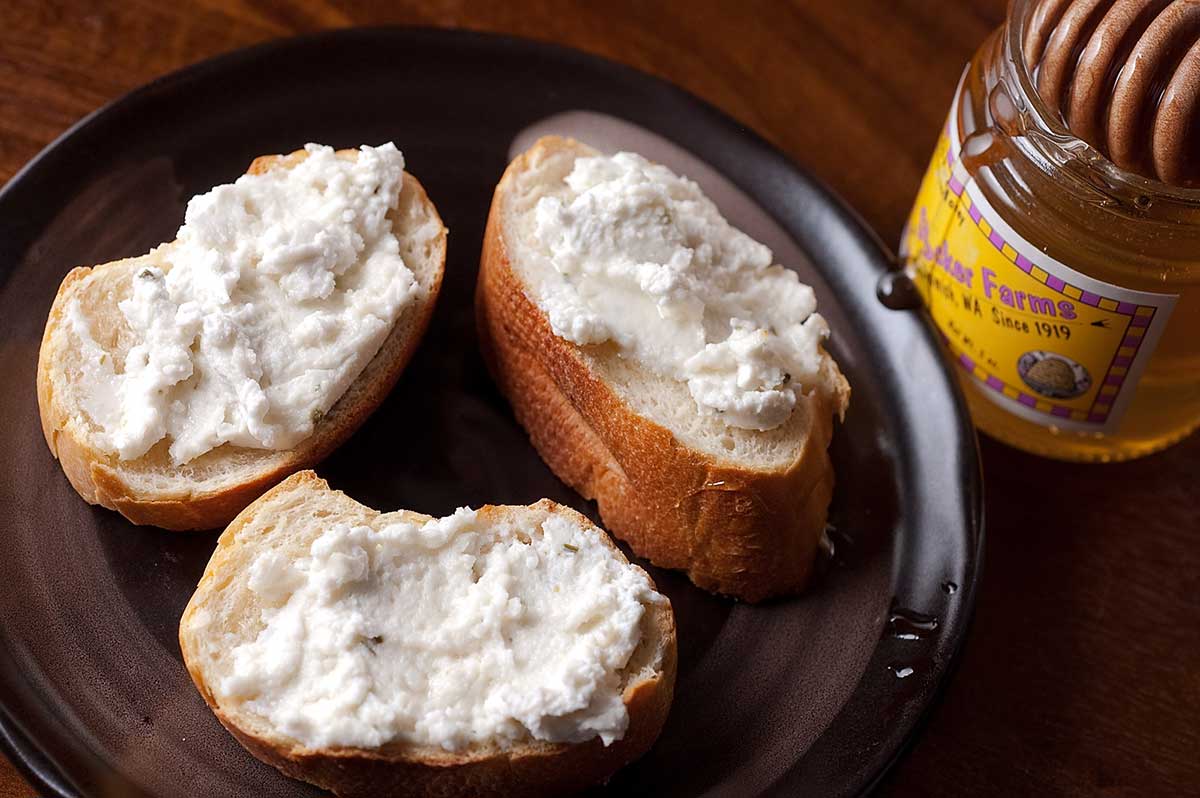 Goat Cheese and Honey Crostini
Alright folks. The name might make this recipe sound like something you'd find on some fancy restaurant menu but I have a little secret. This recipe is easy. Like really easy. I'm talkin' if you can toast bread you can make this appetizer and blow your friends away with the flavor combination. You see the creamy goat cheese is a tad bit tangy. The honey is sweet. The bread crispy. Together they make a little bite of heaven.
My favorite part about this, besides the creamy goat cheese and crusty french bread is the honey. I don't usually put honey on things. Sometimes I'll put it in tea or if I make this sandwich but usually it's not something I reach for. However, when Ryan and I went to the pumpkin patch recently and saw that they were selling some local honey, I couldn't resist buying it. And then I couldn't resist using it the moment we got home hence the quick and easy nature of this recipe.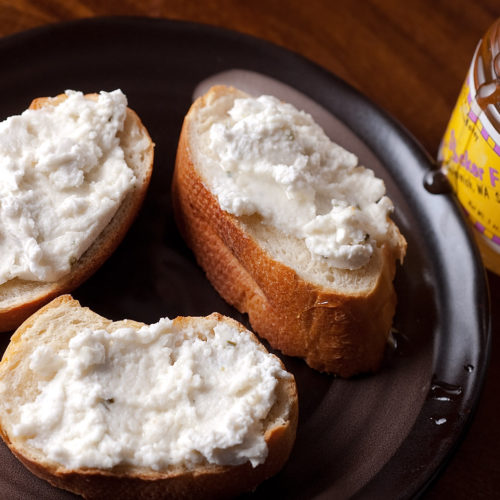 Goat Cheese and Honey Crostini
Creamy tangy goat cheese, crispy french bread and sweet honey. Little bites of heaven.
Ingredients:
10 - 12

baguette slices

4

ounces

goat cheese

2 - 3

tablespoons

honey
Preheat oven to 400 degrees.

Place baguette slices on a baking sheet. Bake for 2 - 3 minutes or until crispy to the touch but not brown.

Spread the goat cheese evenly on the bread slices. Place in the oven and bake for 3 - 4 more minutes or until cheese is softened

Remove from oven and drizzle with honey. Serve.
Keywords:
appetizer, baguette, easy, Food, french bread, Goat Cheese, honey, Recipe