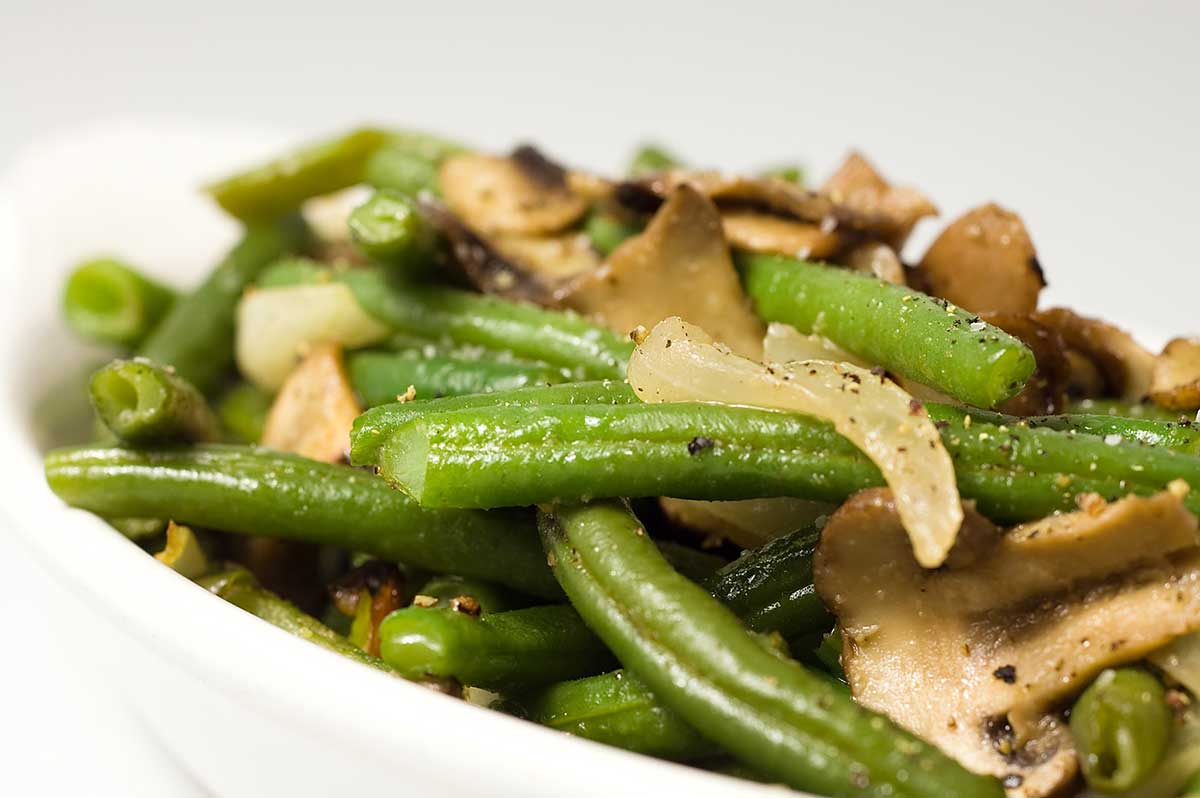 Sauteed Green Beans with Mushrooms and Onions
When looking back on my childhood, I fondly remember many end of the summer Sunday dinners. I remember playing outside all day, climbing trees and hanging out with friends. Just as the sun would begin to set, I'd head back home, walk through the front door and breath in the wonderful aroma of whatever dinner my mom was making. She made a variety of things but my favorite, even to this day, was fried chicken, mashed potatoes and gravy and green beans. So naturally, when I made Buttermilk Fried Chicken with Pan Gravy last week, I knew I just had to make green beans too.
I love green beans. Especially fresh green beans. I was once a fan of the canned version, but as I grew up I began to enjoy the flavor and crispness of fresh green beans a little bit more. I also began to enjoy adding other vegetables to the mix. For this recipe, I chose mushrooms and onions. The mushrooms add a bit of an earthy flavor and the onions give you just a hint of sweetness, making this one of my go-to side dishes for many meals.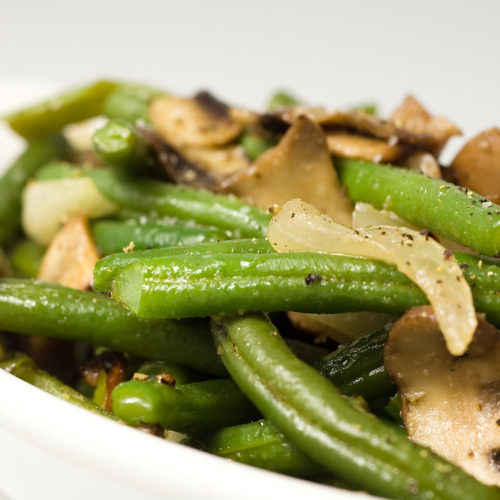 Sauteed Green Beans with Mushrooms and Onions
Tender green beans sauteed with earthy mushrooms and onions.
Place trimmed green beans, water and 1/2 teaspoon of kosher salt in a small skillet over medium heat. Cover and cook 10-15 minutes or until beans have softened slightly but are still crisp. Drain and set aside.

In the same pan add olive oil and butter. Once butter has melted, add onions and mushrooms. Cook 5 minutes or until softened.

Return green beans to the pan, cook 5 minutes. Add garlic powder and season to taste with salt and pepper. Serve.
For a non-vegetarian variation, sprinkle some crumbled bacon on top, because everything is better with bacon right? Enjoy!
Keywords:
comfort food, diet, fresh green beans, green beans, healthy, Mushrooms, onions, sauteed vegetables, side dish, steamed vegetables, sunday dinner, vegetable, vegetables