Weeknights can be busy and I don't even have school-age children in the house yet. No homework to do or after school activities to race them to, yet I still find myself running around at dinnertime. Whether it's playing cars or Buzz Lightyear with my 3 year old or chasing my littlest dude around the house making sure he doesn't put everything he finds in his mouth, dinnertime is busy. But, as you know, I love spending time in the kitchen cooking for my family, so I have to find a happy medium. That is where dishes like this come in handy. When the nice people at Campbell's wanted me to try their new Dinner Grill Sauces, I thought it would be just the helper I needed to get a tasty meal on the table while still having time to chase kids around the house.  And boy was I right, this Grilled Chicken Teriyaki & Broccoli Stir Fry was a hit with the whole family and came together in about half an hour.
Part of the reason that this recipe was so easy to make is because I had everything on hand already. And everything, friends, was 3 ingredients: chicken, broccoli and Campbell's Grilled Chicken Teriyaki Dinner Sauce. Well, 6 if you count the salt and pepper and water. But really it doesn't get much easier then that when it comes to cooking dinner on a busy weeknight. First things first, you've got to grill the chicken. I just seasoned it lightly with salt and pepper then grilled away.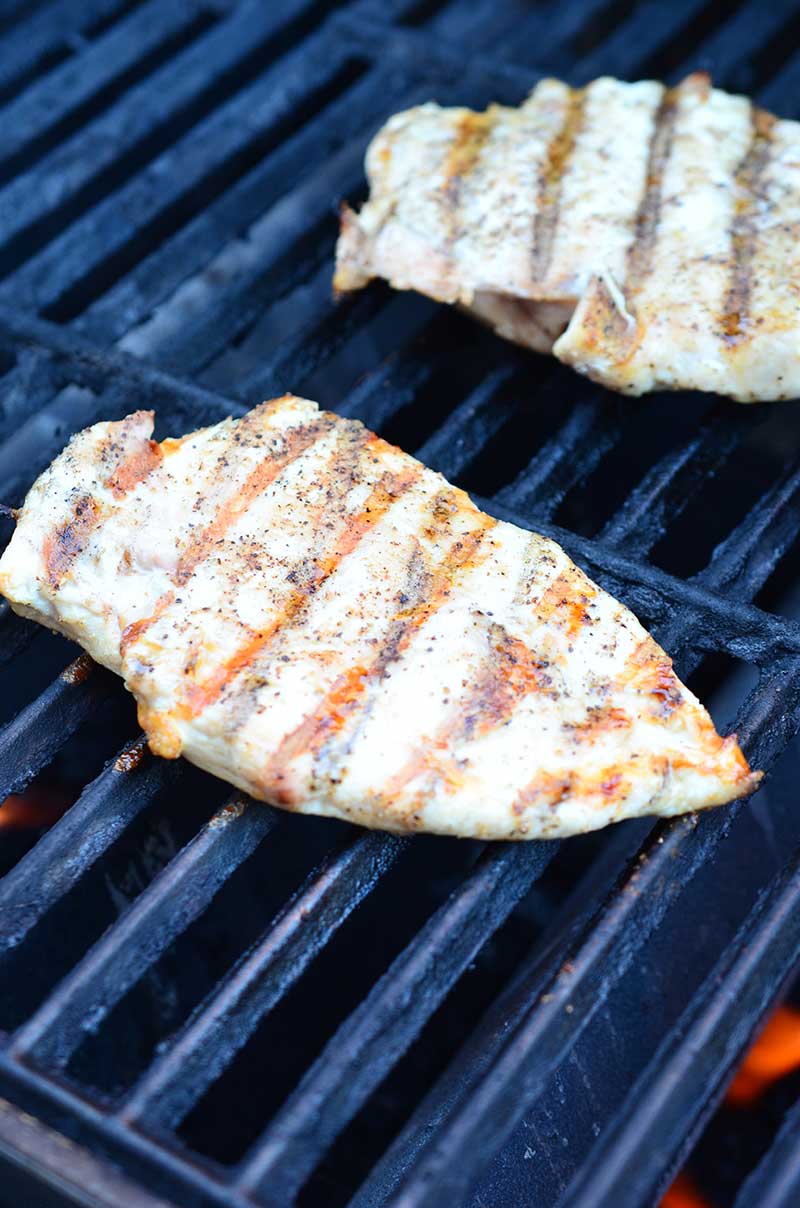 While the chicken was grilling, I cut and steamed the broccoli.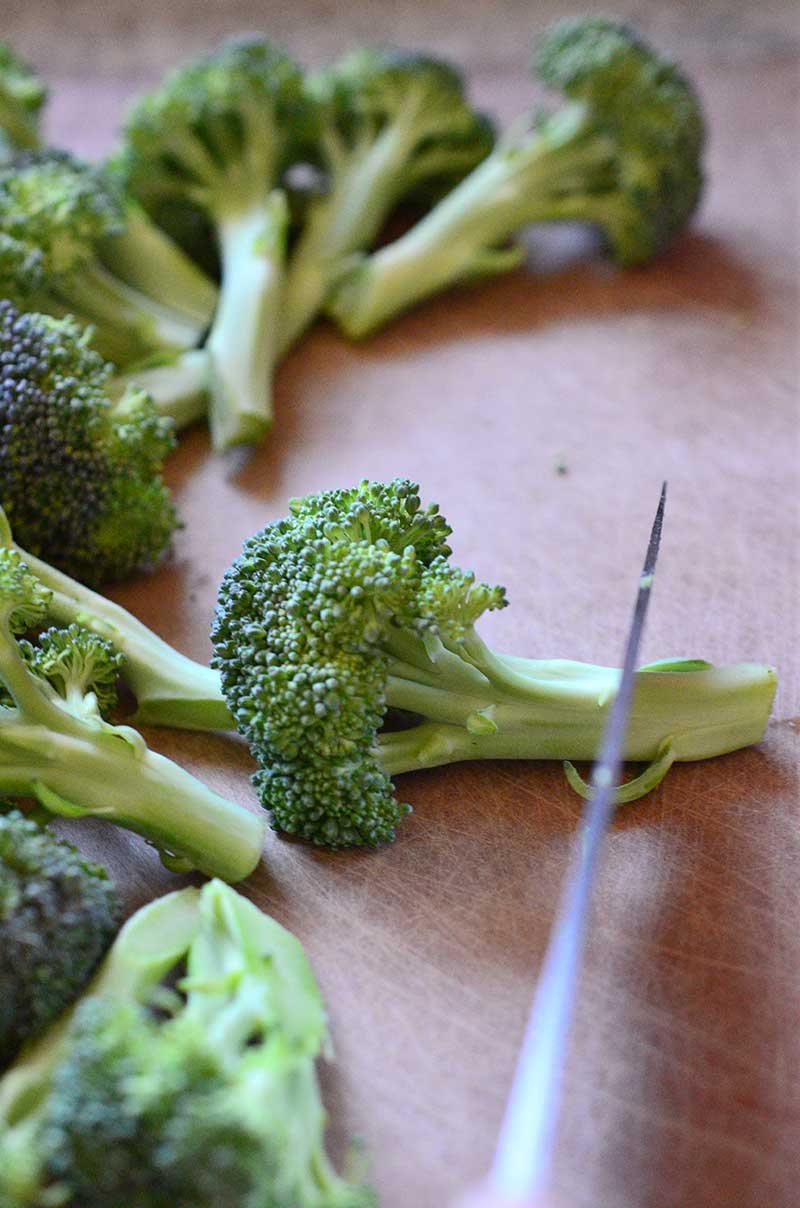 Instead of steaming the broccoli in a traditional steamer, I went ahead and got a pan large enough to fit the broccoli and chicken in and steamed it right in that. Just add the broccoli, water and cover. It only takes a few minutes to get it fork tender and since you skipped using a steamer, you have less dishes to wash — another plus on busy weeknights. After the chicken was done cooking, I sliced it into bite size pieces and tossed it in the pan with the steamed broccoli and cooked just until the sauce was heated through. To round out the meal I served it with some rice. Easy, peasy, done.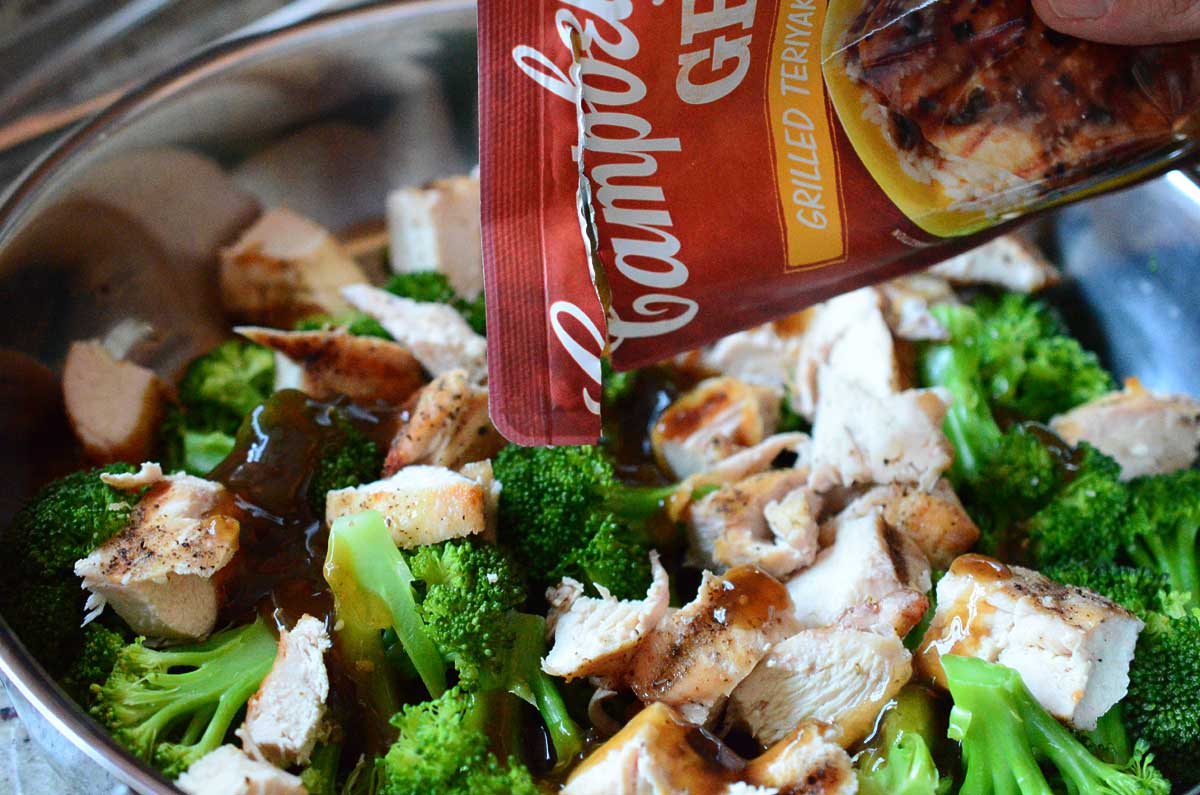 With how fast dinner came together and how easy it was to clean up we ended up having time to read a few extra stories before bed. Which, of course, made for happy kiddos. And happy kiddos = happy mamas