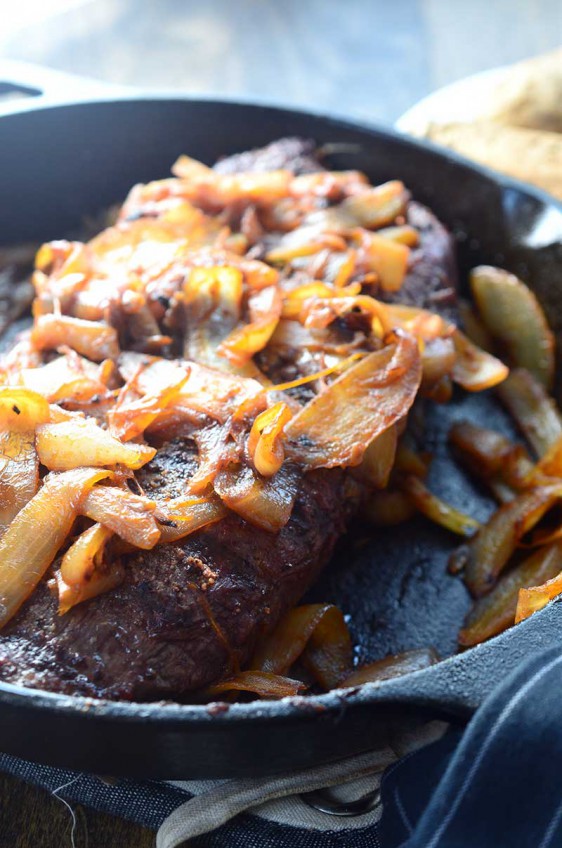 Grilled Steak with Sriracha Caramelized Onions
So I posted this photo on Instagram last week and promised you an epic recipe. I am delivering on that promise today with this Grilled Steak with Sriracha Caramelized Onions. It is everything a good steak should be. The flat iron steak is perfectly cooked and smothered in sweet n' spicy sriracha caramelized onions. It is the perfect reason to break out your grill this weekend!

This was one of those recipes that was made at the last minute. I had picked up a gorgeous flat iron steak at the grocery store last week and really wanted something to top it with. I didn't have enough time to make my grilled balsamic and rosemary flat iron steak and we were out of bourbon so no bourbon caramelized onions for us. Working with what I had and in the time I had, I decided to make this Grilled Steak with Sriracha Caramelized Onions.
And guys, just. look. at. those. onions.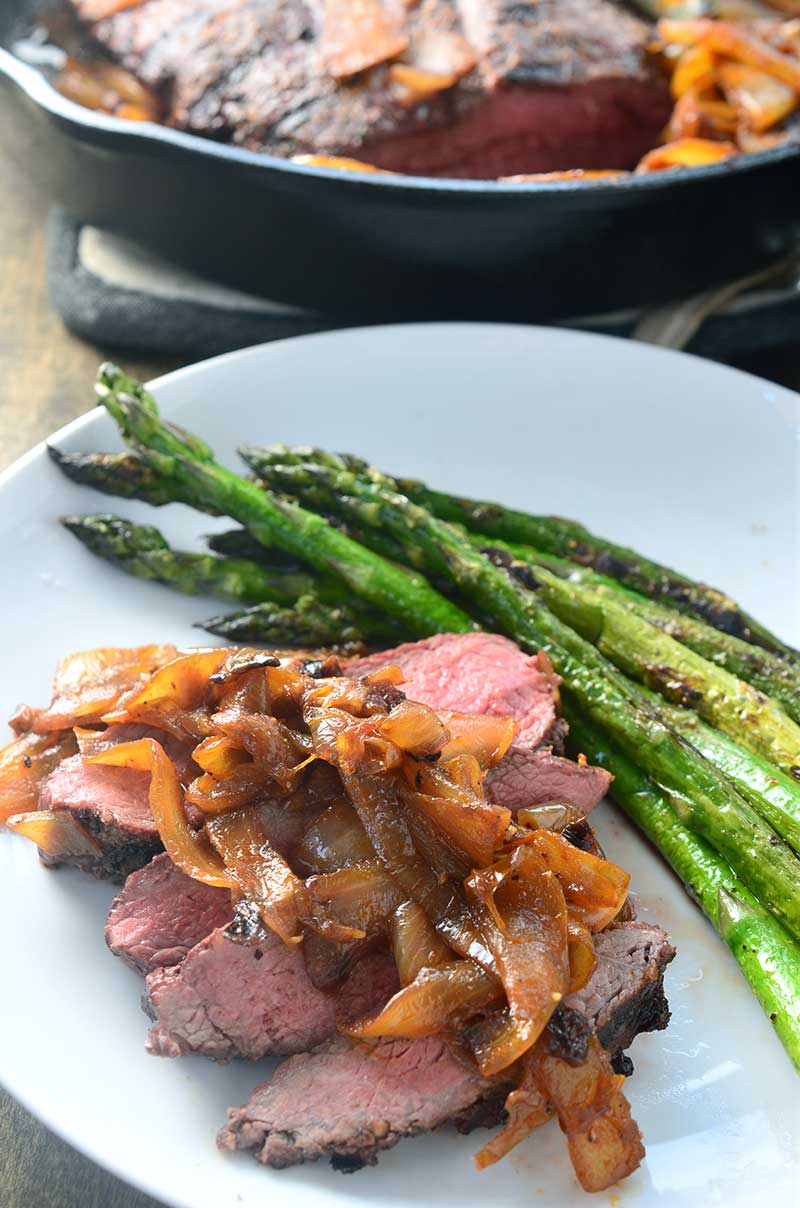 I seriously cannot get over how awesome they were. I usually won't sit there and snack on caramelized onions out of the pan but I was doing that with these, I kid you not.
The thing about caramelizing onions is that it brings out a sweet flavor in them. That makes them an excellent topping for steaks and burgers and such. But what I particularly loved about these sriracha caramelized onions is the fact that you get the sweetness from the onions and the spiciness from the sriracha. And I do love love love the sweet n' spicy combo.
I chose to use a flat iron steak for this recipe because it really is one of my favorite cuts. It feeds plenty and is relatively inexpensive when compared to other cuts of steak. And it is SO flavorful. But do yourself a favor, don't cook it past medium rare-medium. It will lose a lot of that wonderful flavor.
And trust me the combo of the perfectly grilled medium rare steak with the sweet n' spicy sriracha caramelized onions is not something you want to miss.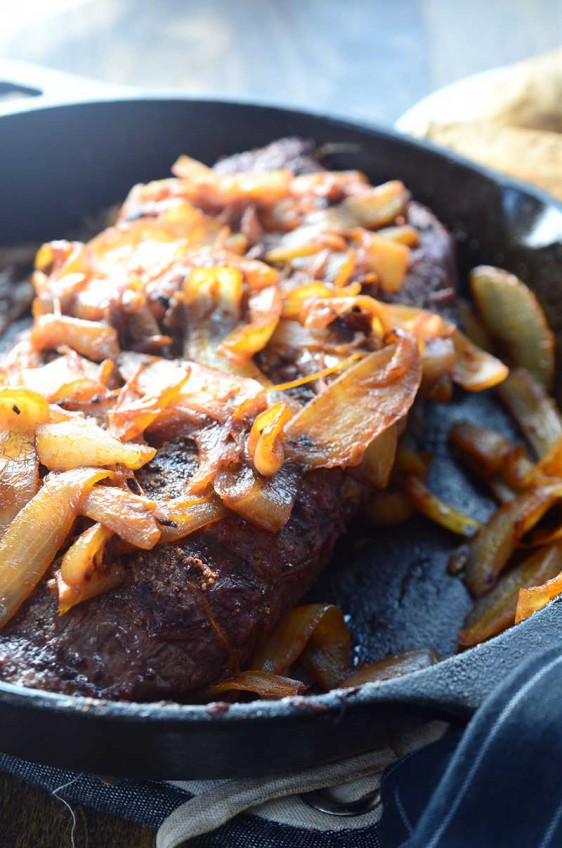 Grilled Steak with Sriracha Caramelized Onions
Perfectly grilled steak smothered with sriracha caramelized onions. The perfect excuse to break out your grill!
Heat avocado oil in a skillet over medium heat. Cook onions over medium heat.

While onions are cooking. Heat a grill to medium high heat.

Season both sides of the steak with salt, garlic and cracked pepper.

Place steak on preheated grill and cook 4 - 5 minutes per side for medium-rare. Cover and let rest for 10 minutes.

When the onions soften, turn golden and start to caramelize, about 15 minutes, stir in sriracha. Stir well to coat the onions in the sriracha. Continue cooking for 5 more minutes.

After steak has rested, slice against the grain and spoon onions over the top.
Keywords:
flat iron steak, spicy, sriracha, steak