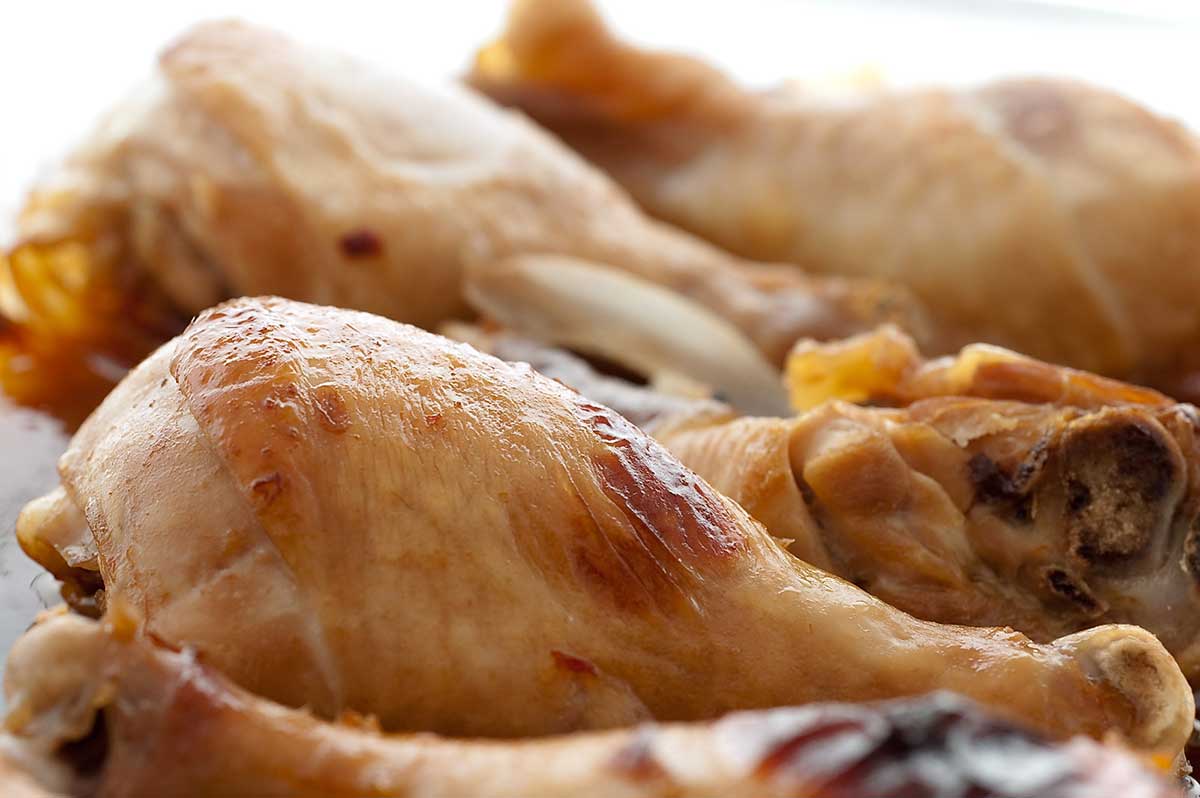 Hoisin Chicken Legs
For the longest time Ryan and I have had a love hate relationship with hoisin sauce. He loves it, I hate it. He loves putting it on just about anything. And for me, well, I had just about given up on Hoisin sauce. I had just assumed that I would never like the stuff.  Yet something made me give it a try again recently, perhaps it was the fact that I asked Ryan to pick up a bottle and I'm pretty sure he picked up the biggest bottle in existence, but either way I decided to give hoisin sauce one last try and I have to say I may have changed my tune. You see, when mixed with fresh ginger, garlic, soy sauce, honey, and a few other yummy ingredients, hoisin sauce can really boost up the flavor of your chicken dinner.
For those of you who are unsure what hoisin sauce is, its a sauce that is typically used in Chinese cooking. The ingredients usually include soy bean paste, garlic, chilies and other spices. The combination makes the sauce salty, sweet and slightly spicy. I usually pick up my bottle at the Asian grocery store but I have also seen many varieties in the Asian section of my local grocery store so you should be able to find it pretty easily.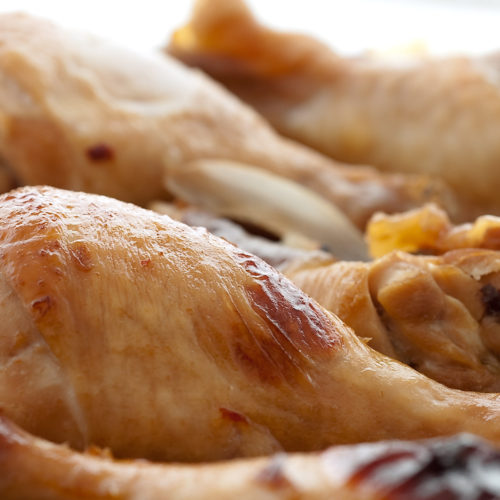 Hoisin Chicken Legs
Our love, hate relationship with Hoisin sauce may have finally come to an end thanks to these scrumptious Hoisin Chicken Legs.
Ingredients:
6

chicken drumsticks

1/3

cup

hoisin sauce

1

teaspoon

fresh minced ginger

2

garlic cloves

minced

1

teaspoon

soy sauce

juice of 1/2 lime

1/2

teaspoon

crushed red pepper

1

tablespoon

rice vinegar

1/2

teaspoon

sesame oil

1

teaspoon

honey

1/2

medium yellow onion

sliced
Rinse chicken and pat dry. Transfer to a bowl or other deep dish.

In another bowl mix together hoisin, ginger, garlic, soy sauce, lime juice, crushed red pepper, vinegar, sesame oil and honey. Pour over chicken. Cover chicken and marinate for 30 minutes.

Preheat oven to 400 degrees.

Transfer marinated chicken to a baking dish. Pour marinade over the top. Place sliced onions around the chicken. Cover with aluminum foil and bake for 30 minutes. Remove foil and cook for 15 - 20 minutes more or until the chicken skin has browned and the chicken is cooked through.

Serve.
I served this with rice and poured the pan juices over the top. Delish! Enjoy!
Keywords:
chicken, chicken drumsticks, chicken legs, chicken marinade, Food, hoisin, hoisin marinade, hoisin sauce, Recipe