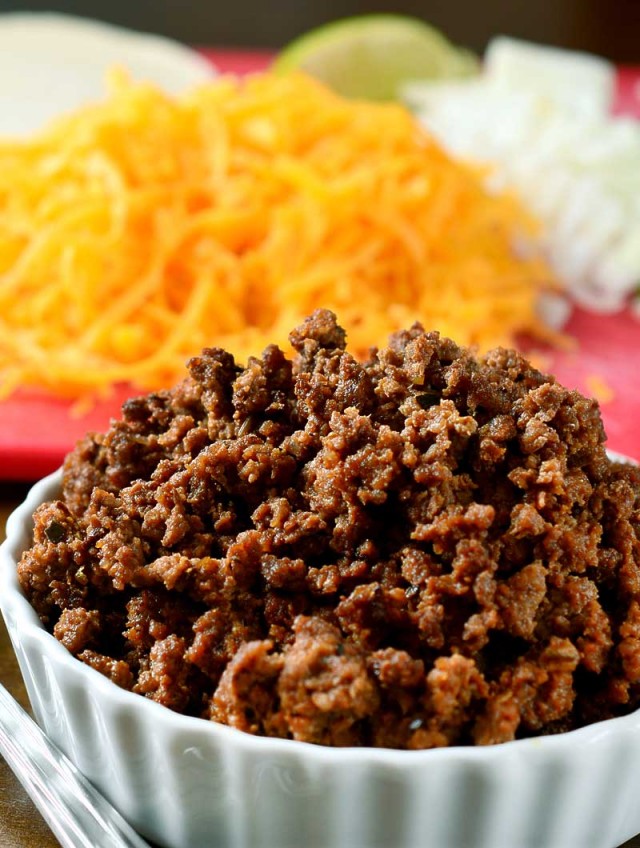 Homemade Chorizo
Is it just me or is it really hard to find a good chorizo? I have found a couple of butchers around town that sell a decent one, and so does Whole Foods, but I can't always get to them. I wished my local grocery store sold it, but alas they only sell the one that seems kind of like a mystery meat. So recently I decided to take things in my own hands and make my own chorizo. It is surprisingly easy. All you need is some ground pork and some seasonings and you're well on your way to making your own delicious homemade chorizo.
This recipe is so easy. You'll wonder why you never made your own chorizo before. I know that's what I thought the minute I put this on a plate of nachos one night.
Homemade Chorizo where have you been all my life?!?
While it is very simple to make, this recipe does use quite a few seasonings. 12 to be exact.  But chorzio has such a deep, complex flavor that all of the seasonings are needed. Don't let that scare you though. For the seasonings that you don't have, trust me you probably have most of them, just buy them in bulk. There were 4 spices on the list that I didn't have so I ran to the bulk spices section in my local grocery store and spent about $1.50 on all 4. That is less than half of what I would've spent on one jar.  WIN!
Once you've got all the seasonings, get some ground pork, mix it all together. Place it in the fridge to give the flavors chances to marry and make lovely flavor babies. Cook it up. And put it in everything.
Tacos.
Nachos.
Soups.
Pastas.
Eggs.
Put chorizo in all the things.
I do.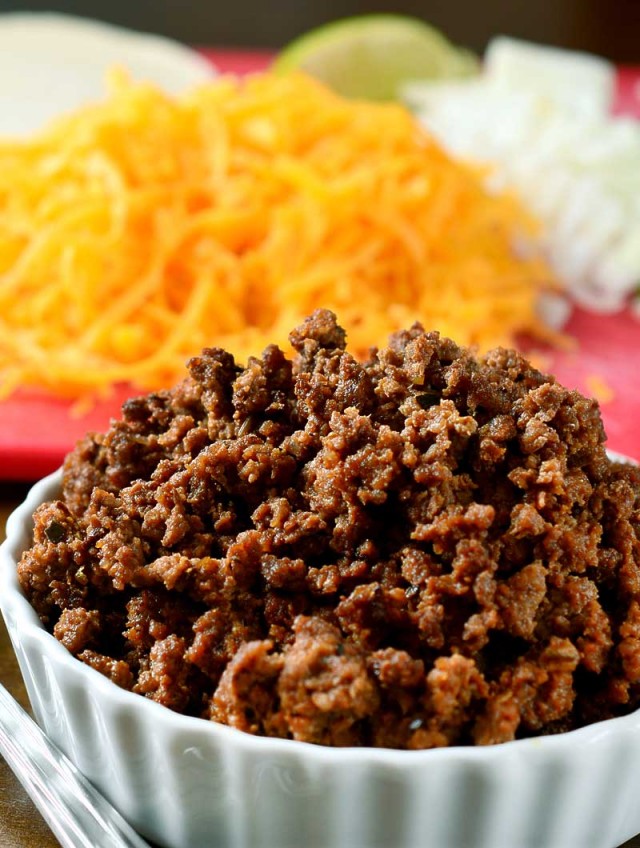 Homemade Chorizo
Ground pork and seasonings combine to make a spicy homemade chorizo.
Ingredients:
1

pound

ground pork

1/4

cup

apple cider vinegar

1

teaspoon

kosher salt

1

teaspoon

dried oregano

3/4

teaspoon

chili powder

3/4

teaspoon

garlic powder

1/2

teaspoon

ground coriander

1/2

teaspoon

paprika

1/2

teaspoon

hot Spanish paprika

1/4

teaspoon

cayenne pepper

1/4

teaspoon

cumin seed

1/4

teaspoon

ground cumin

1/4

teaspoon

cinnamon

1/8

teaspoon

ground cloves
Combine all ingredients together in a bowl. Use your hands to mix well. Cover and refrigerate for at least 4 hours and up to overnight.

Cook in a skillet over medium heat until cooked through. Use in a variety of dishes.
Keywords:
chroizo, Food, mexican food, Recipe, sausage