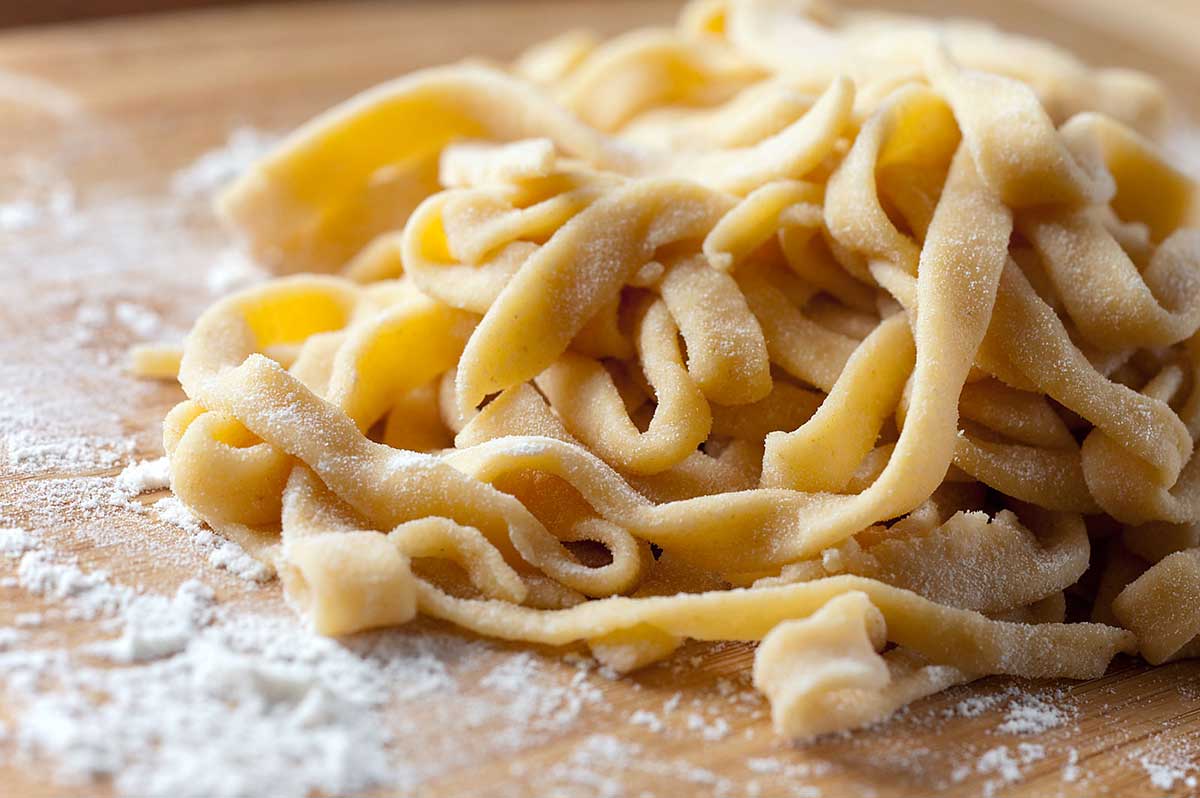 Homemade Pasta
Valentine's day is less than a week away and if you are stuck on something to do with your sweetie, I've got an idea. Get in the kitchen together and make an authentic Italian dinner. And you can't get more authentic then fresh homemade pasta.  I made pasta just yesterday. I don't know why it has taken me so long to make pasta. It is shockingly easy. It's really fun. And taking the first bite of a freshly made pasta, that you yourself made, well, that is pretty darn awesome.
I did a little bit of research before making this pasta. I read up on the history of pasta, basic pasta recipes, and what kinds of flour to use. Most recipes I came across called for regular all purpose flour but others called for semolina flour. Semolina flour is made from durum wheat and has the highest amount of gluten. Pasta made with semolina tends to be a bit firmer than pasta made with only all purpose flour. When I set out to make mine, I decided to do a mixture of both using half all purpose and half semolina flour. The result was a tender yet firm pasta that I know I will be making again and again.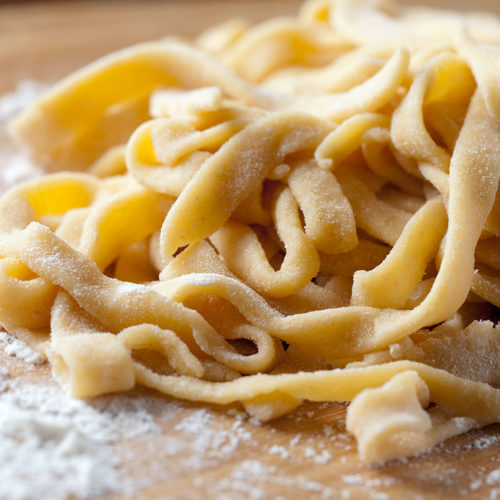 Homemade Pasta
Have your own Lady and the Tramp moment this Valentine's day with this easy to make homemade pasta.
Ingredients:
1

cup

semolina flour

1

cup

all purpose flour

4

large eggs
In a mixing bowl make a mound of flour with a well in the middle of it. Place the eggs in the well. Using your hands gently mix the eggs into the flour. Continue to mix with your hands until the flour and eggs form a dough.

Transfer dough to a well floured surface and kneed for 8 - 10 minutes or until the dough is elastic. Let sit at room temperature for 20 minutes. At this point you can also refrigerate the dough for an hour or so until you are ready to roll it out and cut it.

Cut the pasta dough into four equal pieces. If you are using a pasta machine feed it through the pasta roller according to directions until desired thickness. I used the 2 on the kitchen aid pasta attachment. Then use the pasta cutter attachment for whichever pasta shape you would like to make, in my case I chose fettuccine. If you are not using the pasta machine, roll the dough out on a well floured surface until desired thickness and then cut into pasta.

After you have rolled and cut your pasta, if it's sticking together sprinkle with a little flour. Now you can dry it, freeze it or cook it immediately. When cooking, cook in salted boiling water for 3 - 4 minutes. Strain and serve with your favorite sauce.
Keywords:
fresh pasta, homemade pasta, how to make fresh pasta, pasta