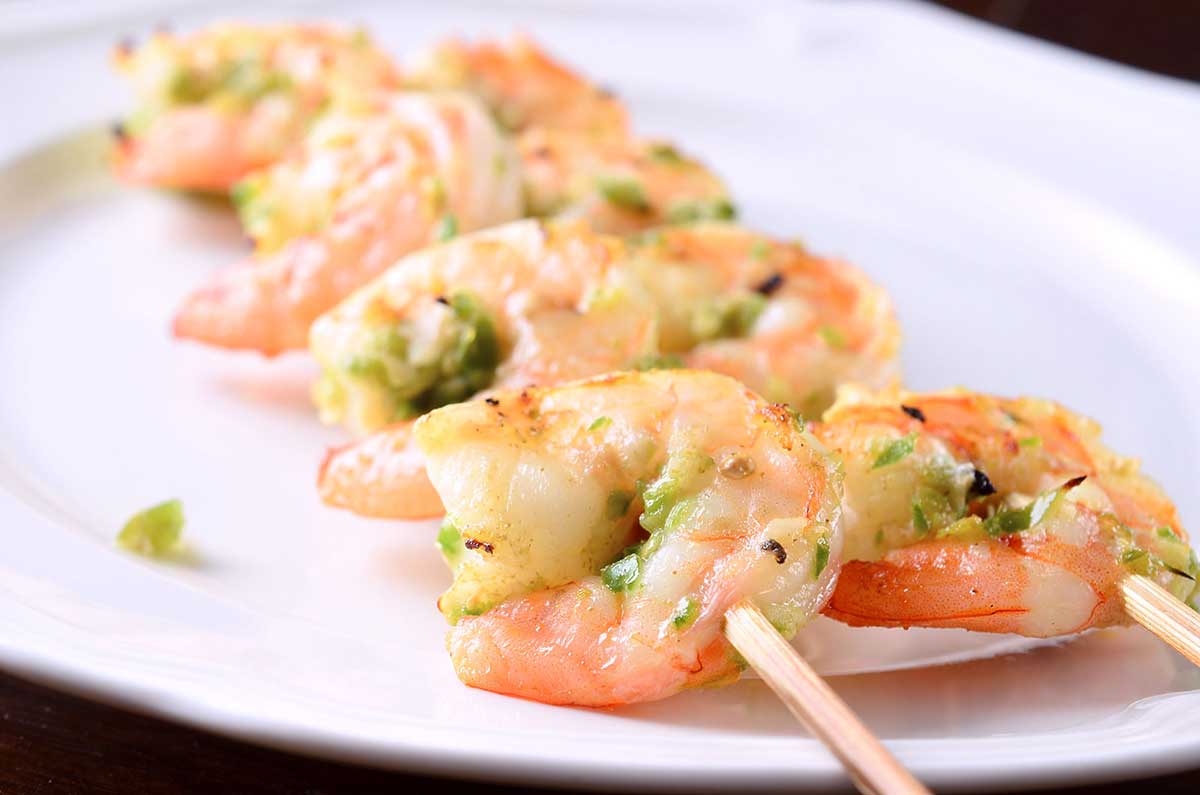 Jalapeno Garlic Grilled Prawns
With just a few short weeks left until the end of summer, I thought I would share a recipe perfect for an end of the summer BBQ. Quick, easy, tasty and spicy, these Jalapeno Garlic Grilled Prawns just scream summer. And not to mention, they were a saving grace for me on a recent diet experiment.
In my last post, I was super excited because I could finally eat dairy again. It was an excitement that was short lived because just a few days after that, my doctor suggested that I try a 30 day Paleo diet to help cleanse my system. For those of you that do not know, a Paelo diet consists of meat, veggies and a few fruits. That means no dairy, no grains, no wheat and no added sugar. When my doctor told me about it my first thought was "well that sounds lame" But she showed me NomNomPaleo's blog and there were quite a few ideas on there that made me think the diet would be alright.
So on August 1st it began. I went to the grocery store. Bought more meat, veggies and fruit then I'd ever bought before and started my diet. All was good for a few days. I was experimenting with different veggies and meats. But then I got hungry. Really hungry. And when I get really hungry, I get really cranky. I was eating and eating but could not stay full. I quickly realized that it wasn't the diet for this nursing mama. I was simply not getting enough calories. I lasted 6 days. On day 7 I had a burger, fries and a coke. And they never tasted so good.
The diet wasn't all bad though. I did develop a few recipes that were actually really good. Like these grilled prawns. They are marinated in a mixture of jalapenos, garlic, olive oil, cumin, lime and salt.  I served them on top of a grilled, grass-fed, steak and lots of sauteed spinach. It was a scrumptious dinner. Next time I make it though, I'm adding a loaded baked potato.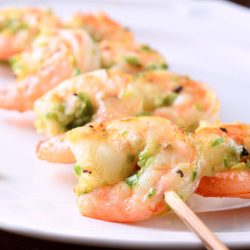 Jalapeno Garlic Grilled Prawns
Quick, easy, tasty and spicy, these Jalapeno Garlic Grilled Prawns are perfect for your end of the summer BBQs.
Ingredients:
1

jalapeno

roughly chopped

2

cloves

garlic

1

tablespoon

olive oil

1

teaspoon

lime juice

1/2

teaspoon

kosher salt

1/4

teaspoon

ground cumin

1

pound

large prawns

peeled and deveined
If you are using wooden skewers, begin soaking them in water to prevent burning on the grill.

Combine jalapeno, garlic, olive oil, lime juice, salt and cumin together in a food processor. Process until well blended.

Place prawns in a bowl. Pour jalapeno garlic mixture over the top. Mix well. Cover and refrigerate for 20 minutes.

Skewer 5 - 6 prawns per skewer. Pour any remaining mixture over the prawns. Grill over medium heat 3 - 4 minutes or until prawns are pink and cooked through. Serve immediately.
Keywords:
bbq, entree, Food, grill, grilled shrimp, Prawns, Recipe, shrimp, summer