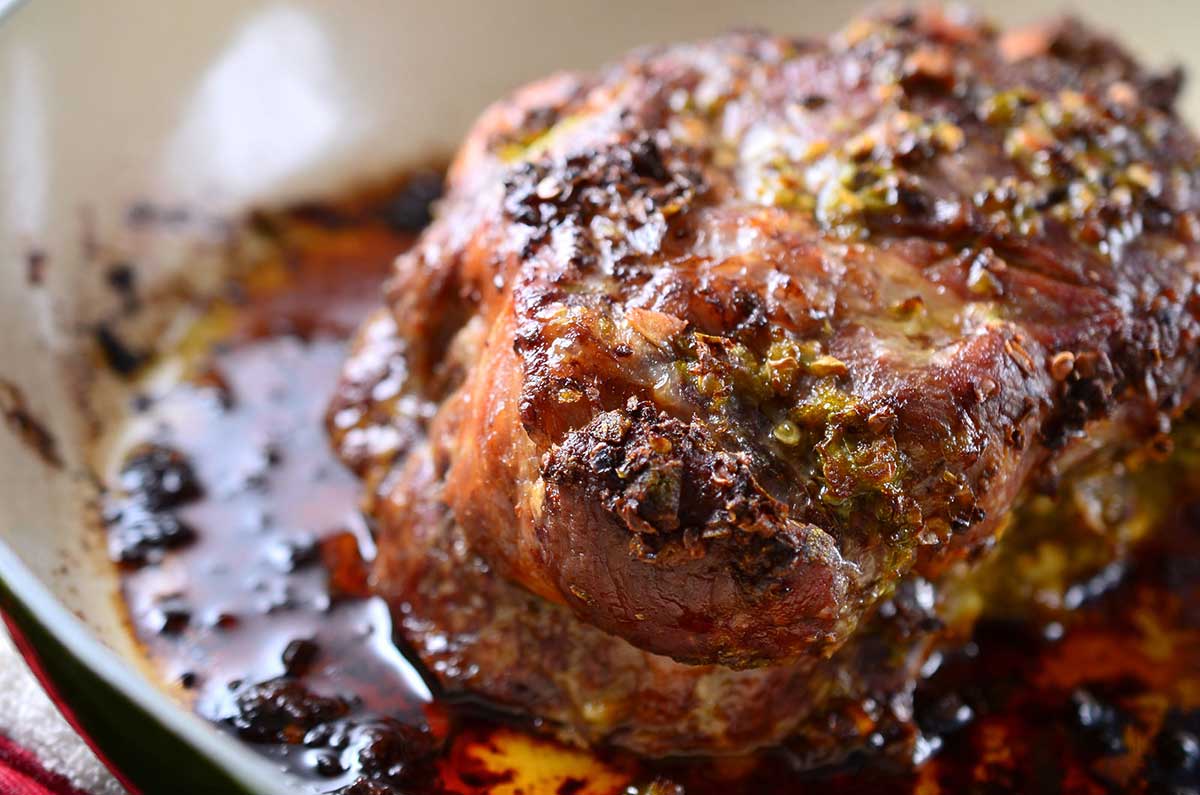 Jalapeno Garlic Pork Shoulder
These last two months have been a whirlwind. I know Thanksgiving happened. I know Christmas came, followed by the New Year but man oh man has it gone by in a split second. I didn't even have a chance to make Christmas cookies this year.  I suppose when you live your life in 3 hour nursing session increments then that is bound to happen. However in between these sessions, I did manage to make this succulent, spicy, garlicky pork shoulder. With it's easy prep, long but inactive cooking time, this is the perfect dish for this new mama.
I didn't eat a lot of pork during my pregnancy. First of all salami and ham were off limits. And second, aside from the two things I couldn't eat, pork just did not sound good to me. Like. At. All. I am making up for lost time now as I have eaten my fair share of salami, ham and I've actually made this pork twice in the last two weeks with another dinner planned this week. What is great about this dish, the pork is great as an entree by itself but it can also be used in many different recipes, a couple of which I hope to share with you in the coming weeks. In the meantime you've got to try this. And if you have one, it would be great cooked in a slow cooker.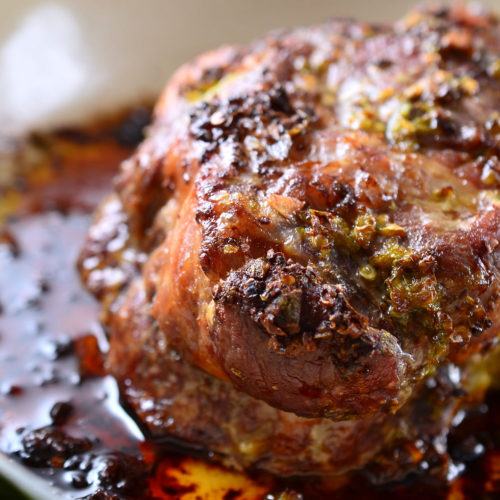 Jalapeno Garlic Pork Shoulder
Succulent roasted pork shoulder with jalapenos and garlic.
Ingredients:
2

jalapenos

stem removed

4

cloves

garlic

1 1/2

teaspoons

kosher salt

2

tablespoons

vinegar

1/4

cup

olive oil

2.5

pounds

boneless pork shoulder
Combine jalapenos, garlic, salt and vinegar in a food processor. Pulse until jalapenos and garlic are finely diced. Transfer to a large bowl and stir in olive oil.

Use a knife to put shallow cuts all over the pork shoulder. Place the pork in the marinade and turn to coat completely. Cover and refrigerate for 6 hours or overnight.

Preheat oven to 350 degrees.

Place the pork in a baking dish. Pour the excess marinade over the top. Bake uncovered in preheated oven for 3 hours or until a thermometer reaches 160 degrees. Remove from oven and allow to rest 10 minutes before slicing or shredding.
Keywords:
boneless pork shoulder, comfort food, dinner, entree, Food, pork shoulder, Recipe, roast, simple, slow cooker, spicy